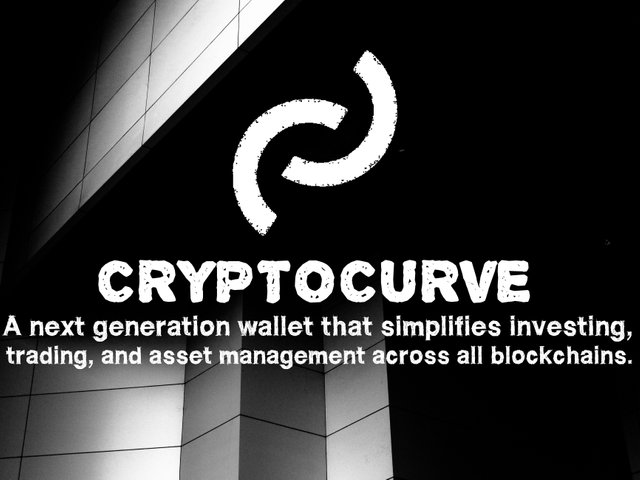 Okay fine but I do not need money ? Ever heard someone make that statement before ? No I haven't , and deep down in my head I am like "why would someone want to make such statement" money , money , money , the force that drives collaboration , the force that drives emotions, the force that drives human ability. We all want to get into money , money being controlled by the government , money being controlled by individuals, down from doublers , to flip flip , to any money topping we could fine ourselves involved in , we all want to go for it .
Now we all go through very stressful process for these, we need an intermediary, we need constant monitoring , and of course a lot of prayer. Naturally all these are stressful to the human mind and less accessible than the newest solution which is the CRYPTOCURVE.
Oh my, you were lost , werent you , yeah I thought as much , CryptoCurve is an innovative IT software company focused on advancing blockchain technology through ease of use for complete mass adoption and the greater good. It also allows you to buy, send, exchange and invest in ICO and cryptocurrency.
ICO-initial coin offering -ICO is the abbreviation of Initial Coin Offering . It means that someone offers investors some units of a new cryptocurrency or crypto-token in exchange against cryptocurrencies like Bitcoin or Wanchain .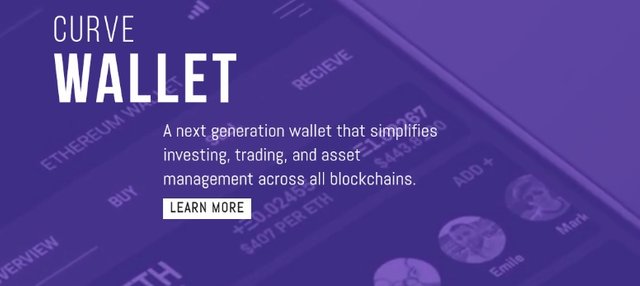 So here are someone of the reasons why I think cryptocurve is the best option and I am so excited about this features.
So a lot of us are very paranoid about safety, I personally want to be safe in my home , safe in my school, safe with my feeding, how much more my money that i use to purchase these things...
Now cryptocurve provides you with a wallet , the wallet is the entry and exist of everyone who wants to transact , and according to hackernoon ( A crypto wallet is the interface and application that everybody uses to transact any cryptocurrencies they wish to use.
For example: When you want to purchase your first bitcoin, you have to have a wallet to store it in. When you want to spend Bitcoin, you have to use your wallet to transfer that Bitcoin. If you're going to buy any other Crypto, again you need a wallet where you can store it)
Now this is very safe as a lot of you might be having different thoughts like oh my , what if someone gains access to my wallet and zoom everything is lost ? not to worry because with cryptocurve providing amazing solutions to aid easy transactions , you have high security at your home comfort .
So what if I told you about all their amazing security features, you might be asking what do you mean ? Oh I mean that the cyptocurve provides you with amazing security features like biometric data, now your money in the bank isn't the only thing that's safe, your cryptocurrencies are, they also have facial recognition , voice recognition and even finger prints. You know how so secured some of your smart phones are and how much you trust your bank , that's how much you should trust this. And oh I am not done yet, transactions got to be approved by your family members or colleagues , so if someone tries to hack into your wallet , the transaction needs to be approved by your family member or close pals , who have to call you to verify it is you, in this case malicious activities would be unsuccessful, awesome right ?
Now it has an OTP(one time password )A one -time password (OTP), also known as
one- time pin, is a password that is valid for only one login session or transaction, on a computer system or other digital device. Now only you can verify your logins , still on security aspect , you could also Identify other users with their name and unique wallet code, every user has a code that is exclusive to only them.so nobody is gonna come scam you because their wallet code is different
It also has the cryptocurve beneficiary - think about this (you want to do a transfer to a scammer and when checking his details , you get informed that he hasn't completed any transactions , Oh wow , Or you want to transfer to a scammer , you check his details and you are not given any warning ) now the beneficiary helps you make sure the transactions gets to the right user , if an account hasn't performed a transaction it has a low score and also warning would be presented to the user making the transfer.
For a deeper understanding into everything mentioned above , I suggest reviewing the cyptocurve whitepaper.
Here are some valuable links.
Website: https://cryptocurve.io
Telegram group : https://t.me/cryptocurve
Twitter: https://twitter.com/crypto_curve
Medium: https://medium.com/@Cryptocurve
Whitepaper: https://cryptocurve.io/documents/cryptocurve-whitepaper.pdf
Team :
https://cryptocurve.io/team#