🗞 Daily Crypto News, February, 25th💰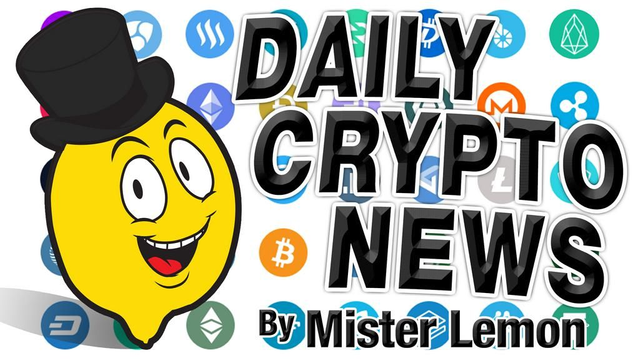 Ethereum's Constantinople, St. Petersburg Upgrades Set to Occur This Week ;
Unusual Goods You Can Purchase on the Darknet With Cryptocurrency ;
Long-Term Bitcoin Price Indicator Turns Bearish, Suggesting Bottom May Be In ;
French President Calls on Europe to Use Blockchain to Innovate the Agriculture Industry ;
South Korea's Coinbin Files for Bankruptcy With $26 Mln Loss, Cites Employee Embezzlement ;
📑 Daily Crypto Calendar, February, 25th 💰
STEEM Trading Update
Welcome to the Daily Crypto News: A complete Press Review, Coin Calendar and Trading Analysis. Enjoy!
Ethereum's (ETH) next two network upgrades, referred to as Constantinople and St. Petersburg, are scheduled to take place this week, according to an official Ethereum blog post on Feb. 22.
More precisely, the updates are scheduled to happen at Ethereum's block 7,280,000, which is expected to be mined on Feb. 28. Still, given the unpredictable nature of mining, the implementation could happen one or two days before or after the scheduled date, according to the announcement.
Darknet marketplaces (DNMs) are a repository for the weird and the wonderful. Whatever your vice, your potion, or your whimsy, odds are there's a darknet vendor who's selling it in exchange for cryptocurrency. Unlike the closely regulated clearnet, the darknet remains a largely lawless frontier, where everything has its price and anything can be acquired with few questions asked.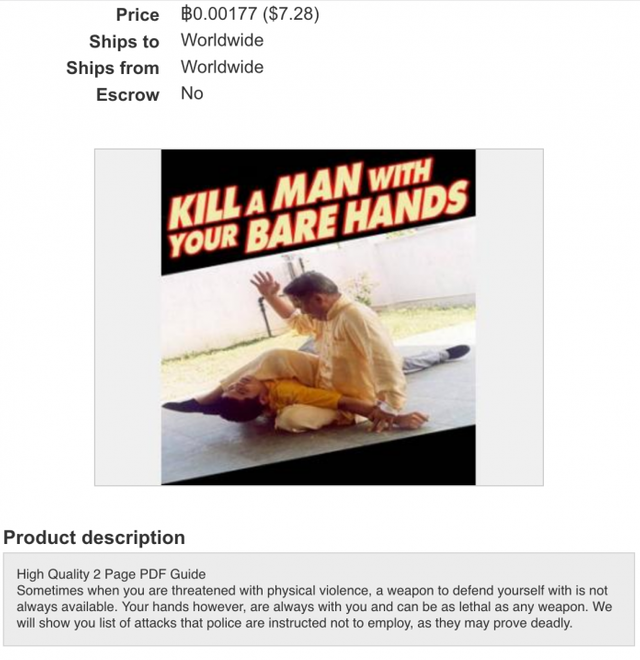 A lagging indicator has turned bearish for the first time in four years, suggesting bitcoin's price may have bottomed out and that a new bull run could begin this year.
As of press time, bitcoin's 50-week moving average has dropped below the 100-week MA, confirming a bearish crossover – the first since April 2015. Long-term bearish crossovers, however, tend to occur at the end of a big bear move, with prices rallying soon after, as MAs are based on past data.
For instance, the 50-week MA responds to price action seen over the last 12 months, and the 100-week MA tracks much older data. Therefore, the bearish cross of the two is the product of a prolonged bear market – BTC dropped from $20,000 to $3,122 in the 12 months ending December 2018.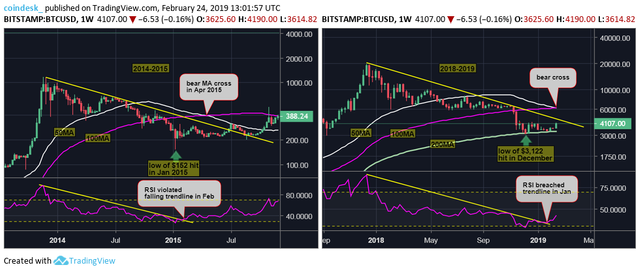 French President Emmanuel Macron has advocated the use of blockchain to innovate supply chain management in the European agriculture industry. The president made his remarks during the 56th International Agriculture Fair in Paris on Saturday, Togolese agriculture news site Agridigitale reported on Feb. 23.
Macron called for unity among European nations to counter competition from global markets in China, Russia and the United States, underscoring the importance of the EU's Common Agricultural Policy (CAP) in this regard.
"Let's do this in Europe, the avant-garde of agricultural technology, by developing tools that will track every product from raw material production to packaging and processing. The innovation is there and it must be used in the agricultural world, it must be fully used because it is at the service of shared excellence and it will serve the consumer."
Coinbin, the South Korean cryptocurrency exchange that took over hacked exchange Youbit, has filed for bankruptcy owing users almost $30 million, correspondence from the company confirmed on Feb. 20.
Coinbin, which acquired Youbit in 2017, is closing operations as the result of embezzlement from a senior executive, local media including English-language resource Business Korea subsequently reported.
"We are preparing to file for bankruptcy due to a rise in debt following an employee's embezzlement," the publication quoted CEO Park Chan-kyu as saying.
📑 Daily Crypto Calendar, February, 25th💰
Mainnet Launch v1.0
Wanchain shares booth at Mobile World Congress with Telefonica's Elevenpaths (Cybersecurity Unit) and Rivetz.
Electroneum exhibits at Mobile World Congress in Barcelona from February 25-28. You can visit the team at Hall 7 Stand 7I90.
General Event (CRYPTO), Fantom (FTM), Holo (HOT), IOTA (MIOTA)
Protocol NYC is an event series that brings together the best distributed ledger projects in the world.
SIRIN LABS Unleashing FINNEY to MWC 2019 (25FEB-28FEB).
STEEM Trading Update by my friend @cryptopassion
Here is the chart of yesterday :
Here is the current chart :
Today, we had a major correction on the STEEM due to the sudden drop on the BTC. I was afraid that it happens on the BTC and I was even sharing it in my publication of yesterday on the BTC... Anyway, let's focus on the STEEM. Due to the drop, we directly touched the support line at 0.31$. Let's see what happen in the coming hours. If that line holds us, nothing is lost for the UP trend. If this is broken, we will have to start again everything and we even have a risk of a new low... Let's see.
Last Updates
You don't want to miss a Crypto news?
Join SteemFollower and get Upvotes back !