🗞 Daily Crypto News, February, 23rd💰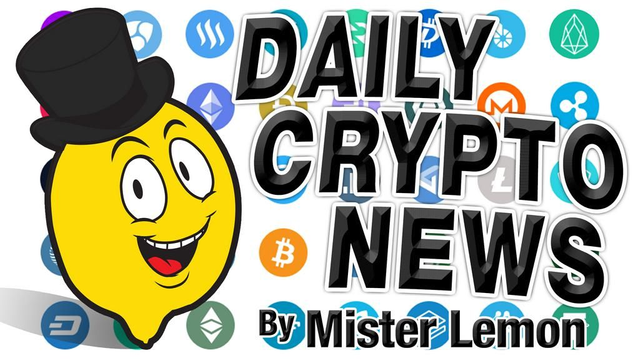 Stanford Researchers Develop Privacy Mechanism for Ethereum Smart Contract ;
State Treasurer: Ohio Companies Now Paying Tax in BTC ;
CasperLabs Is Building a PoS Blockchain With Help from Ethereum's Vlad Zamfir ;
Thailand Greenlights Japanese Exchange to Operate 4 Crypto Businesses ;
The Chamber Of Digital Commerce Has A Plan To Overcome 'Regulatory Patchwork' For Blockchains ;
📑 Daily Crypto Calendar, February, 23rd 💰
STEEM Trading Update
Welcome to the Daily Crypto News: A complete Press Review, Coin Calendar and Trading Analysis. Enjoy!
Researchers from the Stanford University and Visa Research have developed a privacy mechanism for Ethereum (ETH) smart contracts. A paper describing the mechanism was published on Stanford University's Applied Cryptography Group website on Feb. 20.
According to the paper, the researchers created "a fully-decentralized, confidential payment mechanism" called "Zether" that is consistent with both Ethereum and other smart contract platforms. The developers reportedly developed a new smart contract — that can be executed either individually or by other smart contracts — that maintains the account balances encrypted and enables the deposit, transfer and withdrawal of funds through cryptographic proofs.
Treasurer in the U.S. state of Ohio Robert Sprague has revealed that at least two companies have paid their taxes using bitcoin since the state launched its cryptocurrency payment platform in December. Sprague did not disclose details pertaining to the amount or companies involved, citing confidentiality.
A new startup called CasperLabs has launched with the aim of building a new blockchain based on a version of proof-of-stake (PoS), the experimental consensus protocol most associated with ethereum.
Ethereum Foundation researcher Vlad Zamfir will serve as lead consensus protocol architect of the company, confirming earlier reports of his association with the startup. Going forward, CasperLabs plans to sponsor much of Zamfir's research on PoS so as to deploy a "fully decentralized, sharded and scalable next-generation blockchain."
The Thai government has issued four licenses to a new crypto exchange. Prior to this, only existing exchanges that were in business before the country's crypto regulation took effect were approved. The first licensed new exchange in Thailand is a subsidiary of a regulated Japanese exchange, Bitpoint.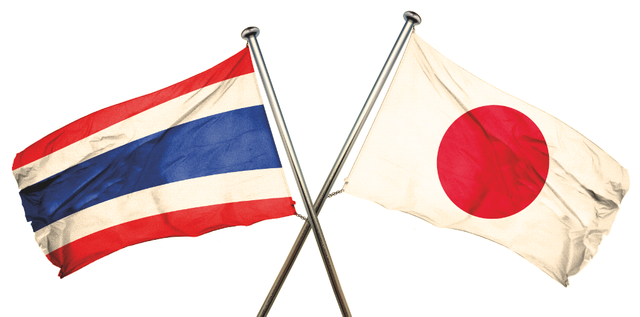 On February 20, US-based blockchain advocacy group the Chamber of Digital Commerce (CDC) published its National Action Plan for Blockchain. Members of the CDC presented the plan to the Commodity Futures Trading Commission (CFTC) and the Consumer Financial Protection Bureau (CFPB) on February 19.
The CDC's plan calls on governing bodies in the US to publicly state their support for blockchain technology. The CDC helpfully suggests these statements and actions involve the following:
"[An] official summit convening both public and private stakeholders to consider the top issues of the day, as well as an Executive Order declaring that government agencies must coordinate on policy and take into consideration the need to develop this technology when developing guidance, regulations, and regulatory actions."
📑 Daily Crypto Calendar, February, 23rd💰
"Stratis are proud to be sponsoring ... @jamesdegale1 for his upcoming fight @TheO2...."
"Deal with American manufacturer and retailer. The company was founded in 1910. Official press release - next week."
Bitdepositary list on Coinexchange.io.
"LYFE Trading Contest is running on Tokenomy Exchange from January 24, 3 PM (GMT +8) to February 24 2019, 3 PM (GMT +8)."
LYFE trading competition on Tokenomy from January 24, 3 PM (GMT +8) to February 24 2019, 3 PM (GMT +8).
STEEM Trading Update by my friend @cryptopassion
Here is the chart of yesterday :
Here is the current chart :
Till now, the MMA20 is holding the correction on the STEEM and we have the start of a new UP on the STEEM. So as you can see on my chart, the next major resistance line will be around 0.39$. If we have the real start of the UP, we should go test that resistance very soon. If we can break it, we have to keep an eye on the previous Top which will be the next resistance line.
Last Updates
You don't want to miss a Crypto news?
Join SteemFollower and get Upvotes back !