🗞 Daily Crypto News, February, 24th💰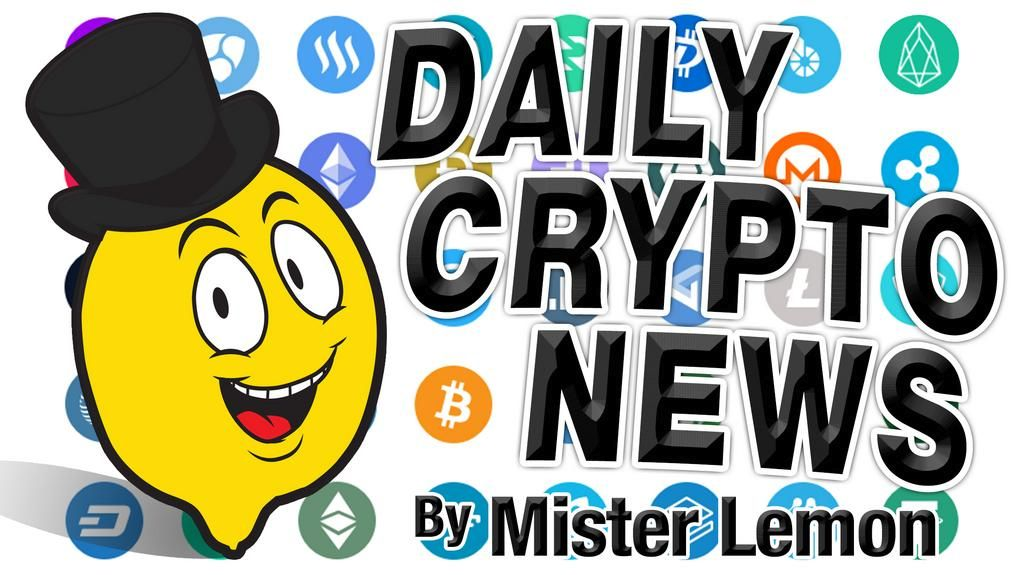 Derivatives Giant Fidelity Investments Receives and Passes on the Lightning Torch ;
Bitcoin Hovers Under $4,000 as Top Cryptos See Mixed Movements ;
Kenyan Crypto Adoption and Trading Grows Despite Warnings from Regulators ;
The Immutability Of Writing: Afrigate, Social Media, And The Power Of Words ;
The Infamous Bet: John McAfee's 2020 Price Target Shows BTC Undervalued by $37K ;
📑 Daily Crypto Calendar, February, 24th 💰
STEEM Trading Update
Welcome to the Daily Crypto News: A complete Press Review, Coin Calendar and Trading Analysis. Enjoy!
Financial derivatives giant Fidelity Investments received and passed on the Lightning Torch, as revealed by tweet by the company sent on Feb. 22.
Just like the Olympic torch, the Lightning Torch is being passed between members of the Lightning Network community. The trend first reportedly started when Twitter user and Bitcoin (BTC) enthusiast Hodlonaut sent 10,000 satoshis (the smallest, indivisible fractions of a Bitcoin) to another Lightning user, and the user added another 10,000 satoshis and passed it on.
Fidelity passed the torch to the Harvard School Blockchain & Crypto Club in the wake of its upcoming dedicated conference. Previously, the torch famously has been held by the 88-year-old grandma of a crypto enthusiast as well as by Twitter CEO Jack Dorsey, who held it at the beginning of the current month.
Saturday, Feb. 23 — the top 20 cryptocurrencies are reporting mixed movements on the day by press time. Bitcoin (BTC) is hovering under the $4,000 mark again, according to Coin360 data.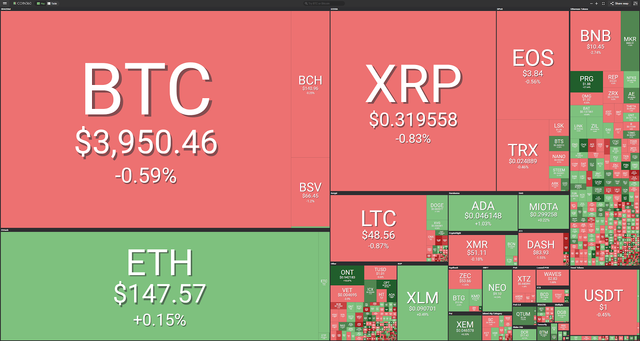 Over the last two years, the Kenyan government and central bank have been discussing how to regulate bitcoin and other digital currencies. In March 2018, the Central Bank of Kenya warned the general public about cryptocurrency investments. After those warnings, the region's Capital Markets Authority (CMA) cautioned the public again after investigating a project called kenicoin. Even though financial regulators are dressing down digital currencies, Kenyan merchants and traders in the region are still flocking toward the crypto asset economy.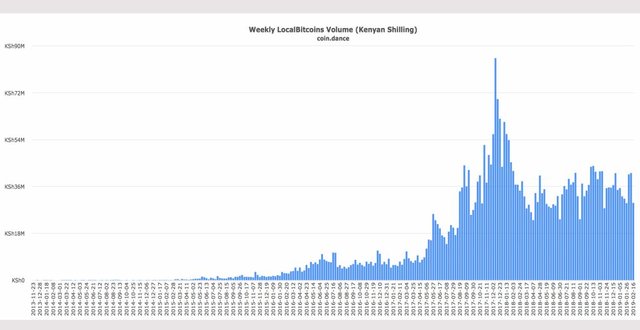 When writing was first invented in ancient Sumer, the written word had a mystical quality to it. The Sumerians understood writing was a gift from the gods. The permanence of writing gave writers a kind of immortality. Their bodies might die, but their words would live on.
Granted, this quasi-divine power emerged from more humble origins. The cuneiform writing system came from an earlier pictographic system that, in turn, developed from a tool created for accounting purposes: clay tokens. People used these clay tokens to record information about their agricultural goods; over time, the Sumerians elaborated on these early signs to invent a written system capable of expressing the complexities of oral communication.
John McAfee is once again discussing the notorious wager he made back in November 2017 when he predicted that bitcoin will reach a million dollars before the end of 2020. McAfee is reportedly on the run from the IRS, but his worries don't end there: according to statistics, his bet is currently $37,000 light of reaching its $1 million per bitcoin target.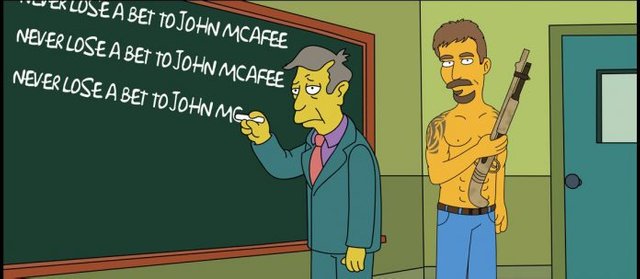 📑 Daily Crypto Calendar, February, 24th💰
"LYFE Trading Contest is running on Tokenomy Exchange from January 24, 3 PM (GMT +8) to February 24 2019, 3 PM (GMT +8)."
LYFE trading competition on Tokenomy from January 24, 3 PM (GMT +8) to February 24 2019, 3 PM (GMT +8).
"We expect to have the Android version of our Spend App available in the Google Play Store later this week."
STEEM Trading Update by my friend @cryptopassion
Here is the chart of yesterday :
Here is the current chart :
We are still progressing in the direction of our resistance line around 0.39$. We don't stop to progress since days now. Even it is slower than on some other cryptos, at least we are progressing and we cannot complain... So yeah the 0.39$ resistance line is the next target to break and after we will have a resistance line created by the previous top around 0.43$.
Last Updates
You don't want to miss a Crypto news?
Join SteemFollower and get Upvotes back !