🗞 Daily Crypto News, February, 21st💰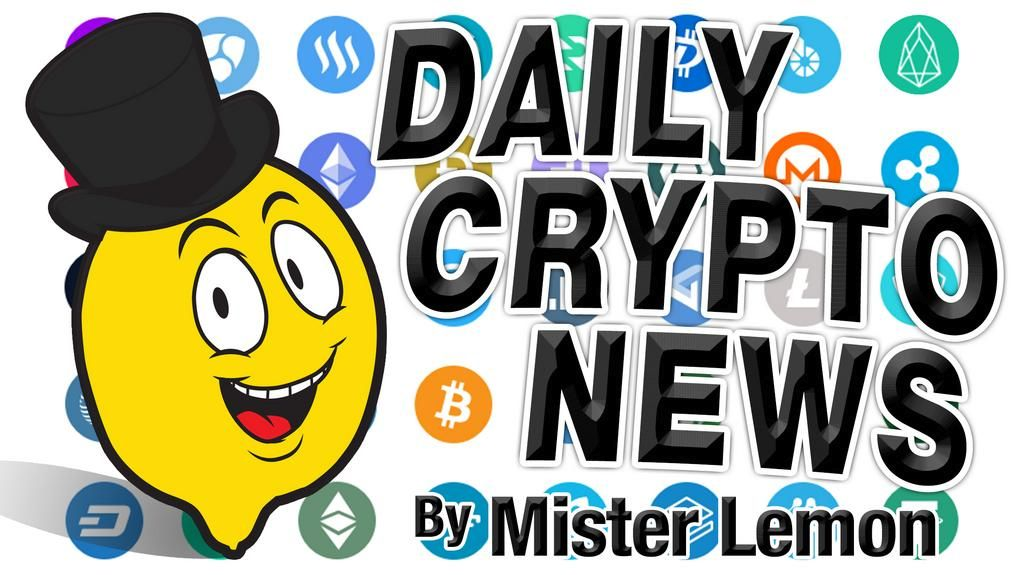 Mark Zuckerberg Considers Blockchain Authorization of Data in Recent Interview ;
Samsung Confirms Galaxy S10 Will Include Private Crypto Key Storage ;
Gladius Sends Message To ICOs: It's Time To Come In From The Cold ;
Overstock CEO Electrifies at Investment Bank Oppenheimer's Blockchain Event ;
Aboveboard Founder Claims 'Nobody Is Buying' STOs ;
📑 Daily Crypto Calendar, February, 21st 💰
STEEM Trading Update
Welcome to the Daily Crypto News: A complete Press Review, Coin Calendar and Trading Analysis. Enjoy!
Facebook CEO and founder Mark Zuckerberg considered the ramifications of blockchain-based authorization of user data during an interview with Harvard Law professor Jonathan Zittrain on Feb. 20.
During a discussion covering such topics as the future of technology and society, Zuckerberg noted that he "think[s] about the work we [Facebook] are a decentralizing force in the world." Zuckerberg said that people of his generation got into technology because "it gives individuals power, and is not massively centralizing."
Zuckerberg mentioned that he was considering a potential blockchain use case by which users could have control over their data, adding "Basically, you take your information, you store it on some decentralized system and you have the choice to log into places without going through an intermediary."
Samsung's latest flagship phone will include a dedicated secure storage function designed for cryptocurrency private keys.
The Galaxy S10, formally unveiled Wednesday, includes a new function targeted toward cryptocurrency users in the form of the Samsung Knox, the world's largest smartphone producer announced.
In a press release, Samsung explained:
"Galaxy S10 is built with defense-grade Samsung Knox, as well as a secure storage backed by hardware, which houses your private keys for blockchain-enabled mobile services."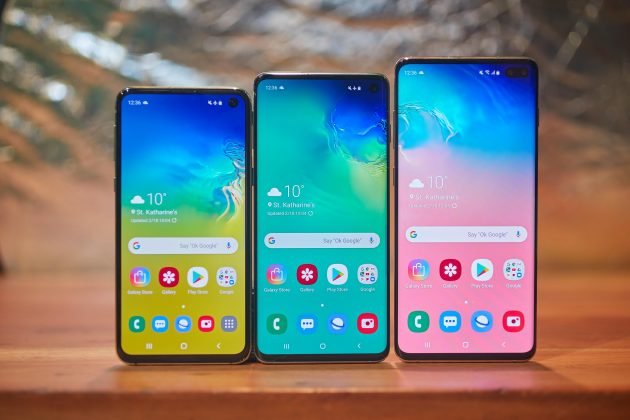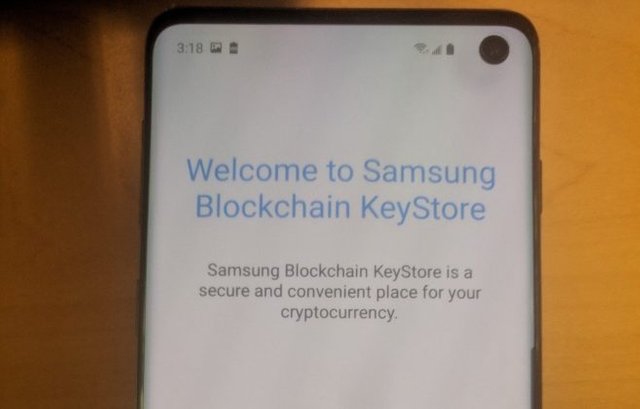 The Securities and Exchange Commission (SEC) today issued a press release announcing it has instituted cease-and-desist proceedings against Gladius Network LLC, basically thwarting the unregistered initial coin offering (ICO) that the startup launched in 2017. The big deal is that Gladius got off without having to pay a penalty. So, it's a truce, of sorts.
Since the time Gladius rolled out its growth plan, the blockchain-enabled cybersecurity services company generated nearly $13 million. The goal was to build a network for renting spare computer bandwidth. The firm also intended to incorporate transaction processing that is comparatively fast and affordable.
"Warning! This is all risky, it may all fail."
That was how Patrick Byrne, CEO of Overstock, concluded his keynote about investing in blockchain at a Wednesday event in New York hosted by investment bank and brokerage Oppenheimer & Co.
Unusually formal in a suit and tie, Byrne electrified what had until that point been a fairly low-key crowd with his well-honed stump speech for blockchain's transformative potential.
In one of many lines to draw laughs from the crowd, he said:
"All the corporate shares in America are owned by the company called Cede & Co, and what you actually have is a contractual claim against a corporation, that has a contractual claim against another corporation, that has a contractual claim against DTCC, that has a contractual claim against Cede & Co. What can go wrong?"
Andy Singleton, the founder of securities exchanges Aboveboard, has published an article asserting that the security token offering (STO) market is "lifeless." While Singleton acknowledges the efficiency savings facilitated by the introduction of distributed ledger technology to the securities industry, he argues that current offerings are plagued by poor liquidity and inadequate disclosure,. resulting in very little demand from investors.
📑 Daily Crypto Calendar, February, 21st 💰
"Estimated launch of ZelNodes/Rewards: 21st February 2019"
"We are pleased to announce that we will be creating our "Micro" Coin, that shall be named KazuByte or KBYT..."
Our Head of Business will give a presentation showcasing Sentinel Protocol's cybersecurity solutions at KeySupreme's Next Big Things meetup.
"In celebration of this special moment for #KuCoinV2, you can enjoy zero trading fees for all trading pairs from today until February 21."
Bitcore giveaway of 300 BTX on Twitter.
STEEM Trading Update by my friend @cryptopassion
Here is the chart of yesterday :
Here is the current chart :
Even with a consolidation on the BTC in progress, the STEEM is progressing. It is a slow progression but it is at least positive. We didn't start yet a consolidation on the STEEM and if the BTC starts again its UP, I wouldn't be surprise that we don't have at all any consolidation on the STEEM and that we continue to progress :-)
Last Updates
You don't want to miss a Crypto news?
Join SteemFollower and get Upvotes back !