IDR MARKETS : Down
Market cryptocurrency indonesia has decreased in this week, outer market also experienced decreasing as bitcoin, eth, and more severe NXT.
I'm sure too many people suffered enormous losses on NXT coin, of course at the time of airdrop NXT in December 2017.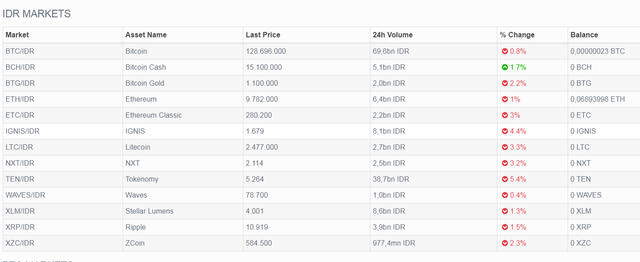 Try to see almost all coin has decreased in Market cryptocurrency indonesia. that is the world of trade we must always be ready to take risks.