200 STEEM + 35 Bonuses ~ Sponsored Writing Contest: On.Live
Welcome to the @OriginalWorks sponsored writing contest! Status: CLOSED. Accepted Languages:
Start Time: 6 PM ET, Friday
End Time: 6 PM ET, Monday
This is a call to all great Steemit writers! On.Live has sponsored a writing contest!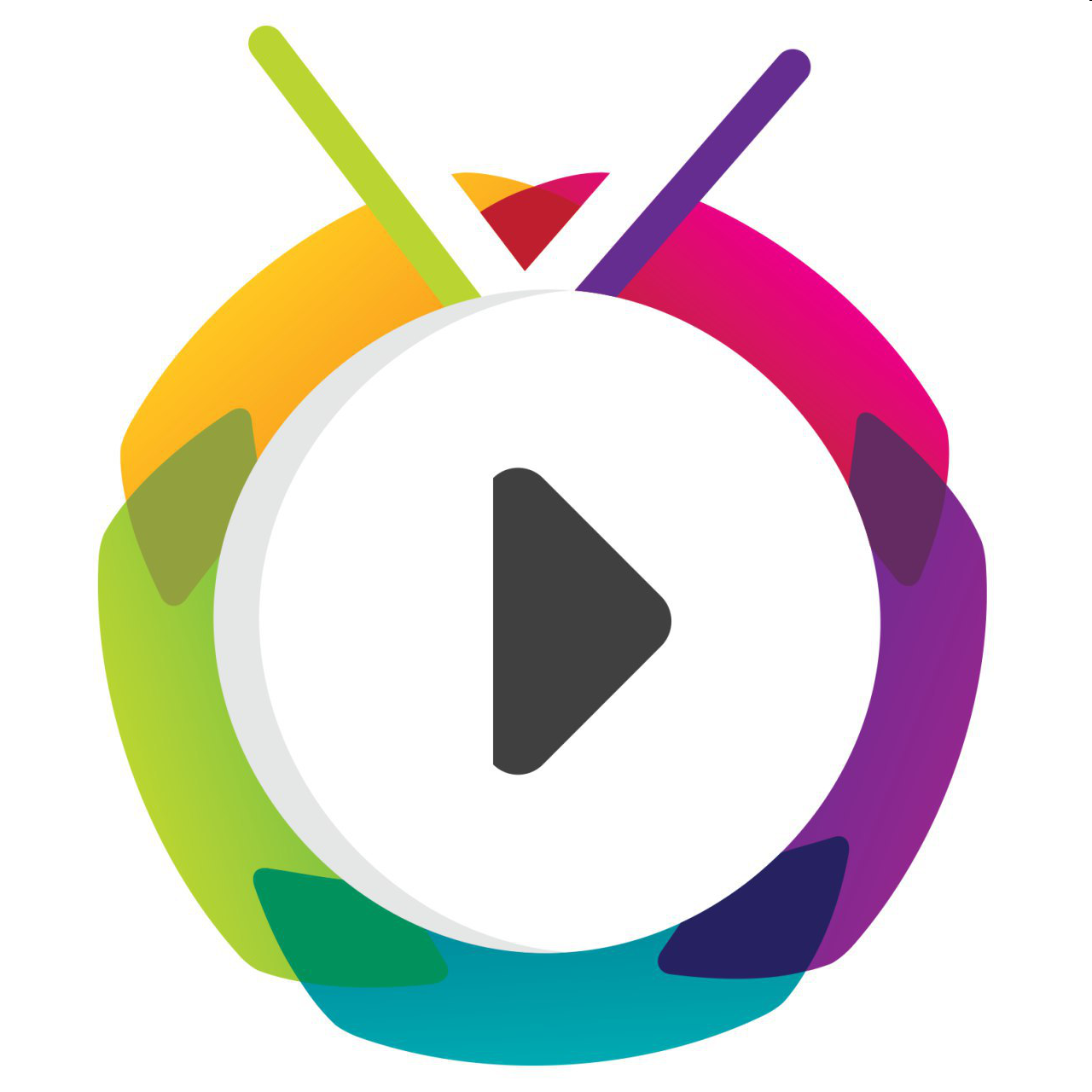 Prizes: 200 STEEM + 35 Bonuses + ONL BONUS(Details Below)

1st Place: 50 STEEM
2nd Place: 42 STEEM
3rd Place: 33 STEEM
4th Place: 25 STEEM
5th Place: 20 STEEM
6th Place: 17 STEEM
7th Place: 13 STEEM
8th - 42th: 1 STEEM Bonus
ONL BONUS
Top 11 articles will receive a share of an ONL bounty pool of 1111 tokens!
Deadline: 72 Hours
All articles must be submitted within 72 hours of this post to be considered!
Change in submission bonus rules
The world of online broadcasting has taken huge strides over the past few decades. Platforms such as YouTube have become a household name, and a source of income for many. Numerous platforms offer courses online, allowing individuals to learn from the comfort of their home at a fraction of the cost that typical institutions charge.
There is a huge obstacle in the natural progression of this industry - monetization. Every platform has a different method by which the content creator can earn for their work. In many cases, the creators must secure their own sponsors in order to be able to have a viable income stream.
The On.Live platform will completely change the way video broadcasts as well as remote consultation markets operate. The potential for scalability is unlimited utilizing the power of blockchain technology. Using P2P networking any user with computing power and an internet connection can contribute to the platform. A smart incentivization system ensures that the contributors are properly rewarded, driving the decentralized economy forward with ONL tokens.
On.Live intends to change services market forever. Live services will only become more prevalent in the future. On.Live will be there to cater to this industry by offering time transactions, convenient settlements, encryption in transmissions, complete logging and event guarantees.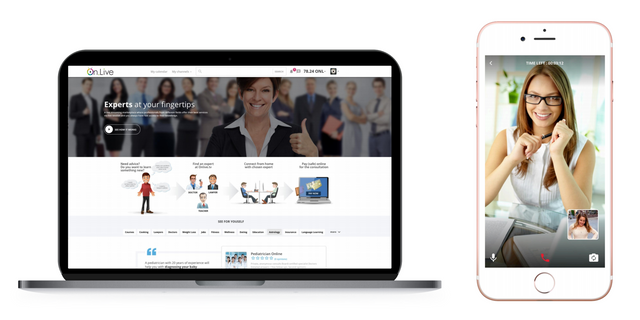 Project Medium 👉 Medium
Project page 👉 On.Live
See platform in action 👉 YouTube
See technical description 👉WhitePaper
On.Live is already completed. The project has been developed and is only awaiting implementation. This separates On.Live from projects who are raising early stage funds in order to realize their ambitions. On.Live is already establishing itself in numerous markets such as Japan, China, US, UK, Russia, Brazil, Korea and Spain.
Current Broadcasting Market
The global video streaming market for live services was valued at $30.9 Billion in 2015. The estimated growth rate is 16% CAGR(compound annual growth rate) from 2017 to 2024. At that rate, the market would reach $123 billion by 2024. On.Live will fill service this market in the form of live services and paid public broadcasts.
TV subscription services are on a continued decline. Online videos have been proven to have the highest click-through-rate of any online advertising formats. This means that more and more companies are looking to the online video advertising platforms to raise brand awareness and reach their target demographics. According to Livestream, the year over year growth of online media consumption was 81% in 2016 alone.
Many companies are integrating streaming services into their product offering. Certain estimates place the streaming industry at $70 billion by 2021.
Even with this unprecedented growth, there are many flaws in contemporary streaming services. These issues include a lack of control in regards to how content can be monetized. On.Live will solve this problem by giving the content creators absolute control over how they believe their material should be paid for. After all, different services stand to benefit from different income streams. The current method of forcing the user into a single revenue model is limited, and prevents creators from maximizing on their work.
Jay is an expert at the violin! His talent goes completely unused since he works as a barista at the local cafe in Mexico City.
One exciting day, Jay discovers the On.Live platform. Being an amazing violinist, he decides to put his talent up for sale. Getting paid for doing something he loves and is good at? Jackpot!
In the mean time, Mary from New York decided to start learning music. She bought a cheap violin to start, and is struggling to find lessons that don't charge outrageous prices. She remember her friend told her about On.Live. She searches for violin teachers and finds a plethora of results. She checks out the reviews and decides to give Jay a try.
She messages Jay, and they agree to a reasonable price. Jay is happy to be able to monetize on his passion, while Mary is getting a great deal from someone who is passionate about what they are doing!
The Team
At the foundation of any project is a team. The team at On.Live has experience as well as a wide breadth of technical knowledge to make On.Live a global success. The team is led by Chris Rybka - Founder, Daniel Bayer - CEO and Anna Rybka - Co Founder. Working together with major software houses and many partners, On.Live will be able to provide a unique user experience and a flawless implementation.
ICO Dates & Information
Onlive LTD has opted to open investment to the public to make the project truly open to everyone everywhere. Raising funds for the launch will be done using a public ICO.
In Pre-ICO all tokens was sold before time!
The main ICO will be held on 11th March 2018.
The maximum supply for the tokens is 111,000,000 ONL. A total of 61,050,000 ONL will be made available for the main sale in March 11th 2018. ONL will be the token used on the On.Live Platform to purchase services.
Discounted rates are as follows:
Start Date: March 11th 2018
Day 1-11: +20%
Day 11-22: +11%
End Date: April 11th 2018
For more information, check out this video:

More Information & Resources: Rules & Submission

Write an article about how On.Live is going to change the online broadcasting industry! How can individual content makers benefit? How does it benefit the potential users to have access to video expertise on demand? How does the monetization scheme help content makers get more out of their work? Maybe come up with a use-case, there are many potential implementations. As always, the contest is open-ended! Be creative!

Feel free to use images and media from their website. You can even make your own video and have it in your submission!

The article must be at least 200 words in length.

To submit please do the following:

Add the word "onlive2018" (without the quotes) at the very end of your article.
Link this post in your submission.
Post the link to your article as a reply to this post.
Resteem this contest post.

How the winners are decided
The submissions will be passed along to the team at On.Live , and they will decide the best articles.
More information & recommendations:

Pay attention to spelling and grammar!
Feel free to use informal language such as "I would, etc"
Use information and resources above to learn more about On.Live !
If you copy something, use quotes. This is an @OriginalWorks contest after all :)

After writing an article, within a few minutes you should get one of these as a response to your article post:

If you don't get one, let me know by adding a quick message after you submit your link as a reply here and I will look into it.
35 submissions will get 1 STEEM each. The article must meet the contest conditions such as word length and a level of quality.
Disclaimer: @OriginalWorks makes no claims as to the legitimacy or operating procedures of contest topics. @OriginalWorks does guarantee prize payout. The contest topic company may choose to share the winning contest submissions.
Good luck to all the contestants!