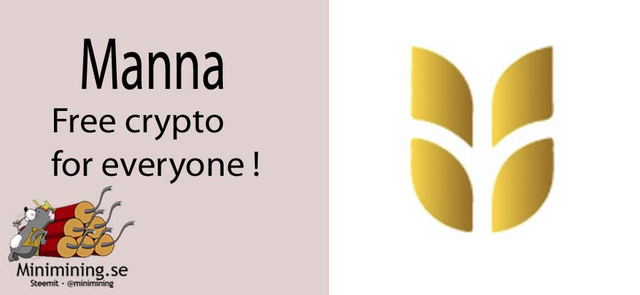 This post is not about mining Manna – but it is about how incredibly easy it is to get Manna that is distributed freely to its users on a weekly basis. It all happens automatically via Mannabase.com. The ideology behind Manna is founded on the principle of "Universal Basic Income". It states that everyone has a right to receive basic income.
(Graphics source: Pixabay.com)

In this post I will talk about:
Basic Income – the idea behind Manna
Get started with Manna
Increase your earnings
How much can one earn with Manna?

Basic Income – the idea behind Manna

Manna, which has its own account on Steemit – @mannacurrency, is an interesting cryptocurrency from an ideological perspective. I will not discuss this particular aspect of Manna in my post. Instead, I will refer you to two other posts here on Steemit:
To put it shortly: Mannabase distributes Manna to all who registered on their website. The only requirement is that one has an email address and verifies themselves via a phone number. This way anyone can get some cryptocurrency without having to do anything in exchange.
Get registered – receive Manna every week. Manna can then be sold for other cryptocurrencies, like Bitcoin. This will go on until the year 2030, when the distribution will end, once all the available coins have been given away.
But don't expect to get large amounts each month. With minimal efforts you will get minimal earnings. See more about this below under "How much can one earn with Manna?".

Get started with Manna
Visit Mannabase.com (please use my reference link that will give both you and me higher payouts).
Click on Sign Up in the upper-right corner.
Fill-in your Username, E-mail and Password.
Once the account has been created, you need to verify yourself with a phone number, if you want to be receiving the weekly Universal Basic Income subsidy. Fill-in your phone number and you will get an sms. It prevents multiple accounts creation by the same person.
Done. You don't need to do anything more in order to receive your weekly payout of Manna.

Increase your earnings

There are two ways to increase your payouts.

1. If you get registered via a link given to you by another Mannabase user, you will get 50% more in terms of the Basic Income subsidy's amount during the first 12 months. (Here's my link to Mannabase :))

2a. Recruit your friends. Do you have a friend who wouldn't mind getting some free crypto? Tell them about Mannabase. If they get registered via your link, you will get an extra Basic Income subsidy for 12 months. And your friend will get 50% extra.

2b. Create an account for each family member. If not all of them have a phone, you can still order a free SIM-card with a new number from a mobile phone provider (like Telia in Sweden, for example). Then you can use that new SIM-card briefly for the registration process.
It is also possible to earn Manna by mining it. I will write about it some other time.

How much can one earn with Manna?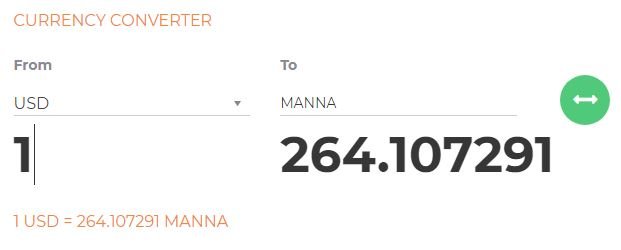 Right now, as I type this, one Manna is worth
USD $0.003355
, according to the
CoinMarketCap
. It means that you need about
300 Manna
in order to have
USD $1
.
I have had an account on Mannabase for two months. During that time one person used my referral link. In total I have got 50 Manna. So it would take me about a year to get one dollar. Those who registered a year or two ago got much higher payouts, but as Mannabase users become more numerous the "pieces of the Manna cake" become smaller and smaller. You can still increase your payouts by recruiting everyone in your family, and so on.
This earning stream brings me the least income per month. But this is also the stream that requires least effort on my part. Just register and then it's done. It doesn't get easier than this – and that's the whole idea. An easy registration process that anyone can go through creates basic income for everyone.

Please leave a comment and share your tips. I want to make as complete guide as possible to how to receive a Universal Basic Income subsidy from Mannabase. Your tips about other articles and posts on this topic are always welcome.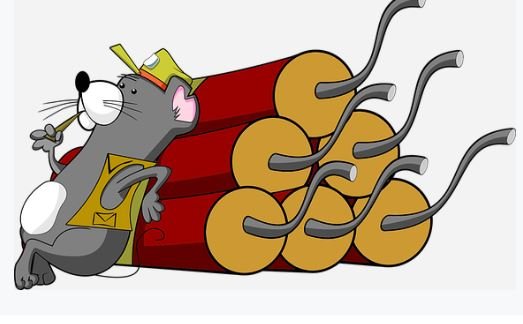 ---