JSEcoin: PLATFORM MINING – DAILY EARNINGS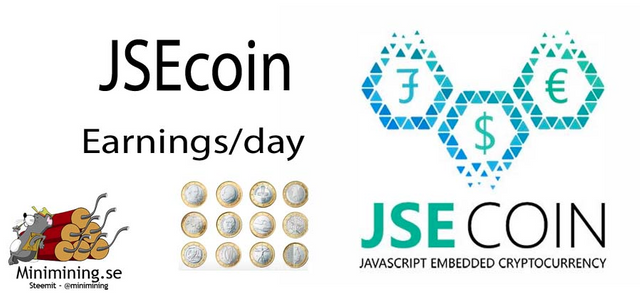 Last week I created an account on JSEcoin.com to test mining in a web browser. My impression so far has been that it's surprisingly easy to get started, it gives decent payouts and it's worth to follow their upcoming ICO.
(Graphics sources: JSEcoin.com & Pixabay.com)

THIS IS ONLY ABOUT PLATFORM MINING VIA THEIR WEBSITE. Coin can also be mined via an app on Windows. You can register online and then use the app. I will make a post about that app in the coming days.
Surprisingly easy

It didn't take me longer than three minutes to register and start mining. It's obviously a positive thing. Many crypto services have a very steep learning curve, which scares away newbies and doesn't help them to increase their knowledge of cryptocurrencies. But my experience with JSEcoin has been incredibly smooth, with simple navigation and clear information.
Two ways of mining

One can mine JSEcoin in two ways, although both of them go via web browser.
Log into your account on JSEcoin.com – choose "Mining" – click "Start Mining". For as long as the web browser is open, mining will go on. If you have many tabs open in your web browser, and the platform's tab is not the active one, your earnings will be much smaller. I have read that JCEcoin can be used for "background mining", while one is surfing the web. It's probably true – but my test show that the earnings in this case will be very small. Assume therefore that you will need to keep the platform's page active – which means that it should work the best in the nights or when you are otherwise away from your computer.

Productivity drops when I open another active tab in the browser
Log into your account on JSEcoin.com – choose "Mining" – click "Web Mining" – register a website that you own – copy JavaScript code and put it into your webpage's HTML code right before </body>. When somebody visits your website, the mining will be happening in their browser (assuming that they gave their permission in the pop-up frame that informs them about this). The longer they stay on your webpage, the longer will mining go on.
In my future posts I will cover more thoroughly how JSEcoin mining works.

How much did I earn?

I have done two tests. One went for 72 hours and another for 16 hours. Hourly earnings landed on about 3.5 JSE / hour. This was from platform mining on a computer that wasn't in use during that time.
If we assume the current value of USD $0.005 per JSE (half a cent per coin), it means earnings of USD $0.0175 per hour. The test that went over the weekend, when I got the mining going on Friday afternoon and stopped it on Monday, brought me USD $1.20.
It's definitely acceptable. My computer stays unused for about 16 hours per day on weekdays and 24 hours per day on weekends. One week would therefore imply active mining for 128 hours.
128 hours * $0.0175 = USD $2.24 per week.

Keep in mind that this is just from platform mining. Website mining comes on top of that.

What are the drawbacks?

I am planning to make a separate post about what weaknesses I see in this service moving forward. So far their weakest point is that they haven't had their ICO yet. Therefore JSEcoin is not listed on exchanges yet. The price during the ICO will be USD $0.005 and this is the price point I used to calculate my earnings. But there's nothing that mandates the price to be stuck at that level. It can get higher – or lower. Anyway, what I like is that they have a ready product before they do an ICO – instead of other way around.
Want to start mining JSEcoin?
Please use my reference link to register.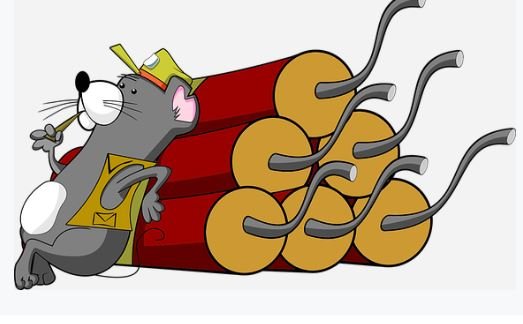 ---