107 - That is the current number of ICO's currently active, with more than at least 97 ICO's scheduled to begin with the next month!
Data provided by CoinMarket
https://www.coinschedule.com/index.php?live_view=2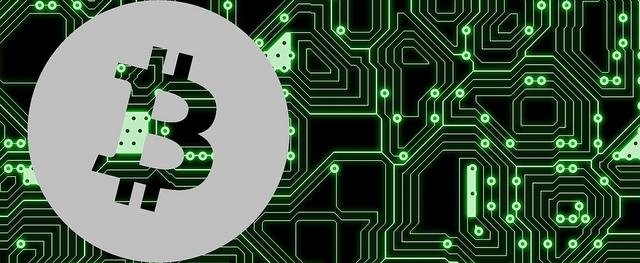 Image Reference: Pixaby
China does not need to explain why the country has imposed a ban of all ICO's 
Many of us involved in cryptocurrencies in any fashion - wether you are an investor, trader, promoter, or even a speculator have seen and experienced the insane ICO craze which has thus far totaled over 1.2 Billion dollars in funding primarily thru BTC and ETH.  
Below is a chart by CoinBase showing the current capital generated during with current numbers as 2017 as of August 20th.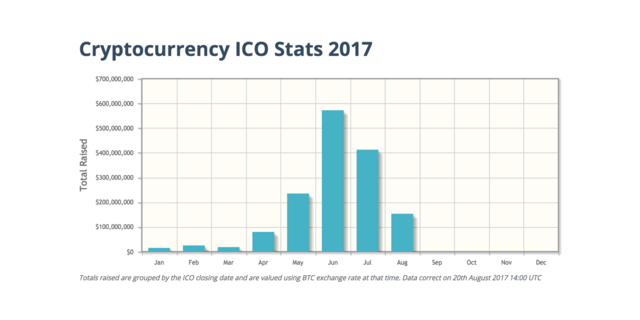 Image Reference: https://news.crunchbase.com/news/morning-report-ico-craze-may-slowing/
With 1.2 Billion already raised and by the time this post is finished it may have reached over 1.4 Billion - who knows?!?
It truly is a shame that the ICO Boom is only truly able to be controlled by.. the investors, us!  And as a community - many of us have already seens enormous returns from previous ICO's and many of the new ICO's seem very enticing and promising.  
How does the crypto-community regulate this issue within a denctralized arena? 
Aside from Government or National Bans on ICO's being conducted for ICO's in which the "project", "company" resides as China has done - there simply is no other way.  Even with a regulation imposed by a Government - there will always be a way around any type of bans.   Example: How does China stop an ICO which was scheduled to be funded for an operation residing within borders prevent that same "team" from moving their location to another location without a ban? 
Many ICO's have been successful and have been legitimate companies with an actual business plan, marketing plan, and more than a well written whitepaoer - however the fact of the matter is that anyone with basic graphic design, web design, and blockchain knowledge can initiate an ICO.  For all we know - a 16 year old kid could be the 1 person team that is accepting your ETH or BTC into their wallet as you read this.  
Fortunately ICO investors seem to be doing more research into the team, advisory panel, whitepaper and business model before investing, however each day as the cryptocurrency market value increases - and more adoption occurs, nothing will change.
Yesteray CNBC was quoted saying 
"China ICO ban will help prevent crypto scams but could create regulatory competition, experts say"
Reference: https://www.cnbc.com/amp/2017/09/06/china-ico-ban-will-help-to-stop-fraud-and-scams-experts-say.html
So What Can The STEEMIT Community do to help prevent an eminent cryptocurrency crash? 
1. Boycott all ICO's until these startups start registering as a company within their local jurisdictions.
2. Spread the word about the current ICO problem that if nothing changes - all Crypto holders may be in for a major crash course in a disastrous market crash and reduction of personal asssets
3. Boycott exchanges that are allowing and promoting ICO's to raise more than $10-20 million dollars in capital raised.  Example $200M ICO's (TEZOS) and $35M ICO's selling out in 24 seconds (BAT)
Final Thoughts:
I can only speak for myself - Personally I am going to re-evaluate my own crypto-portfolio and tighten up my holdings to mostly BTC, ETH, LTC and Precious Metals where I know these investments have already shown proven worth and value.
As Always - Thank You for taking the time to read this and as an incentive for reading this entire article prior to just upvoting it or resteemi it for a curation reward. 
Please reply  with a 1 sentence comment  with your opinion on the ICO issue and you will receive (0.25 SBD) during the course of the 7 day earring period or immediately after the 7 days expire.
Not a bad deal in my opinion and I am offering it to promote more STEEMIT post conversation in general - "Nice Post" just doesn't cut it for the 0.25 SBD REWARD