Hello again. So when it comes to Cryptocurrencies I prefer to earn it rather than buy it. And one of my favourites ways of earning it is through faucets.
A bitcoin faucet is a reward system, in the form of a website or app, that dispenses rewards in the form of a satoshi, which is a hundredth of a millionth BTC, for visitors to claim in exchange for completing a captcha or task as described by the website. There are also faucets that dispense alternative cryptocurrencies.
---
Now, when it comes to faucets, I look for two things. Size of payout and difficulty to claim said payout. If I have to jump through a bunch of different hoops just to claim like 10 satoshi, every 5 minutes or longer. It's not really going to be worth it for me.
I actually just wrote a review the other day, about a BitcoinCash faucet that I'm a big fan of. You can check that review out here. If you are interested.
But before you do that. I have another cool faucet I very recently discovered.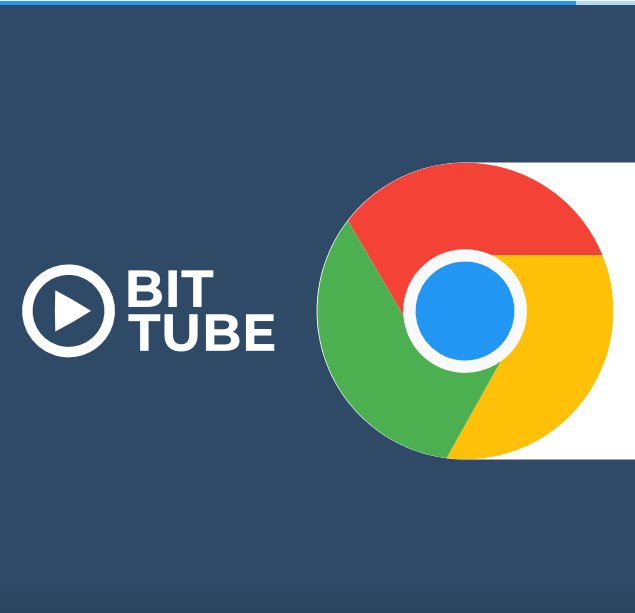 BitTube is based around the idea of earning bitcoin for watching YouTube videos. Alright, so let's get straight into it.
My earnings (so far) in the green bar at the top right corner.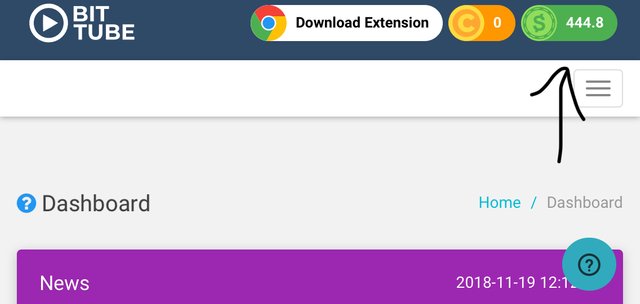 ---
So your list of options.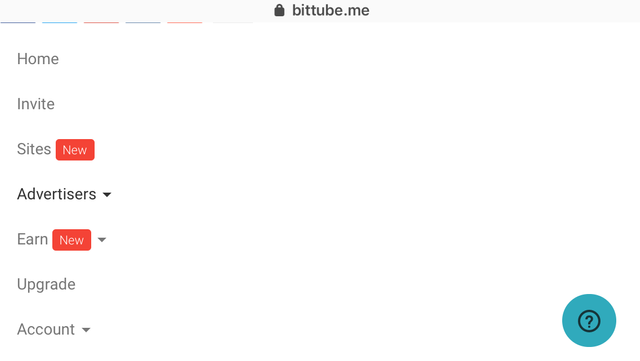 ---
There's two ways to earn bitcoin satoshi. YouTube and the web.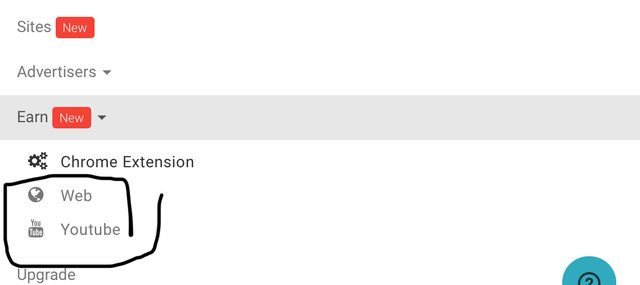 Okay, so this is the youtube section. There's currently 7 videos available to earn right away. But you can enter the URL of any YouTube video as longer than 60 seconds.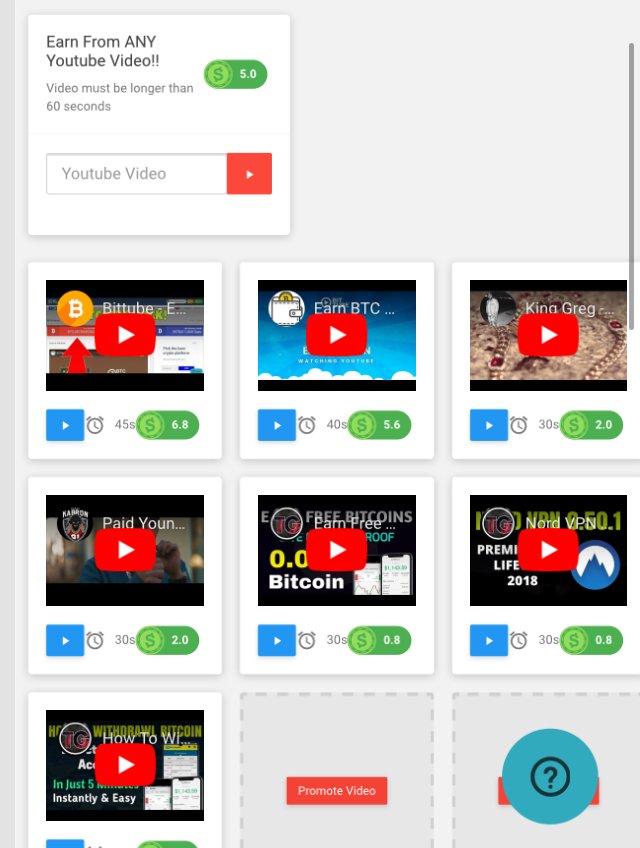 Click on the video and that claim bar above turns green after about 30 second of watching the video you can then click the claim button and earn your satoshi.
The website has a chrome browser extension that you can download so when you are on your youtube there's a little bar under the video that will work like claim bar described above. I can't show you that process because I am doing this video on my phone. So you'll have to rely on your imagination for that.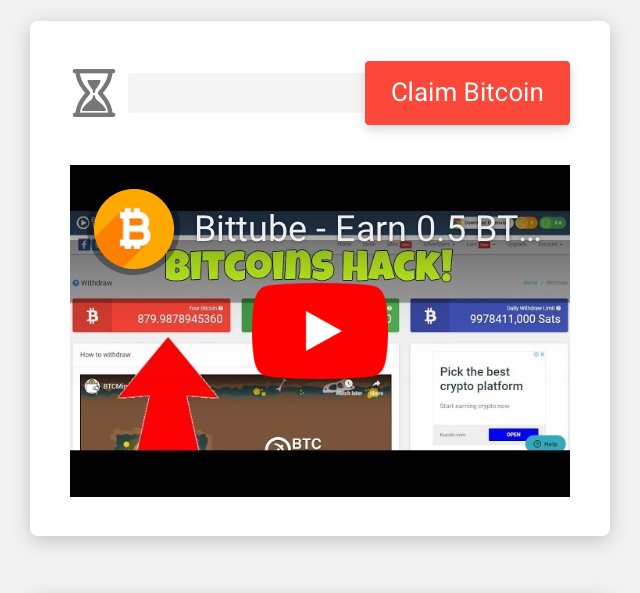 ---
Here's the other way you can earn satoshi. Like the youtube section, there are already links to choose from. However, you cannot enter a URL of your choosing. You'll have to pick from the list below.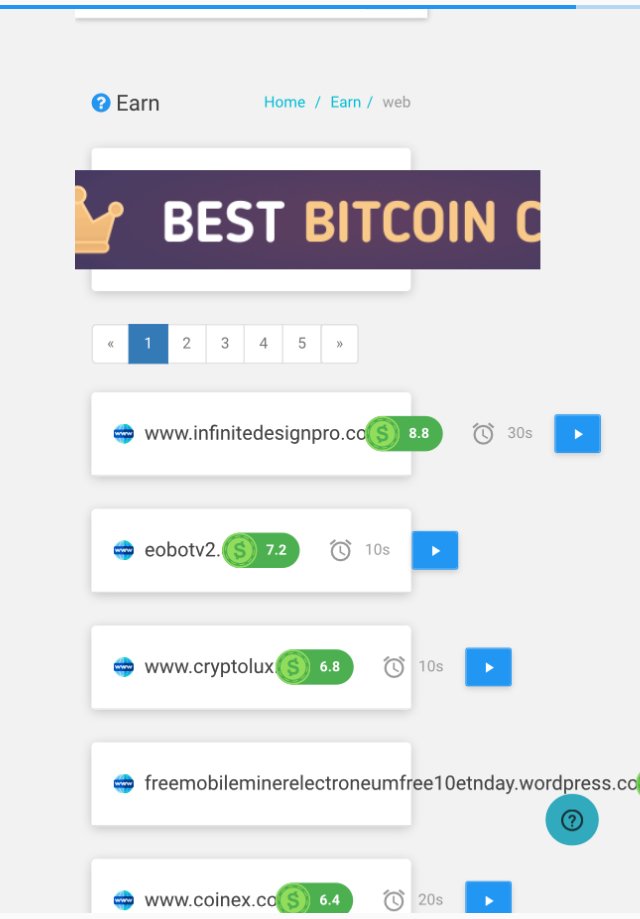 Once you select a link to earn you will be brought to this screen. Simply click the blue bar with the words "visit site".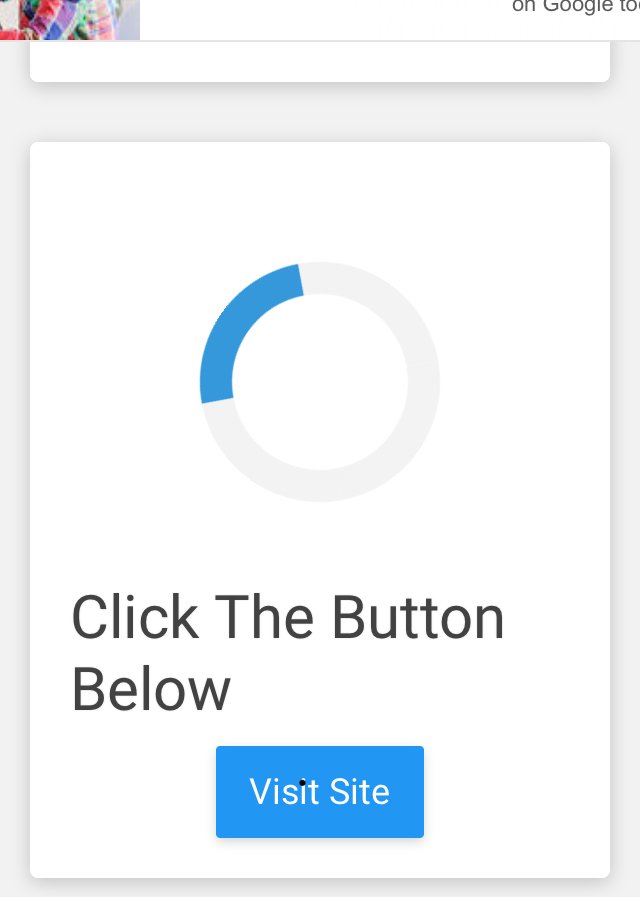 It will automatically open up a new tab and take you to the new site. If you back out into your tabs you can see that there's a timer counting down. Times vary from 10 - 30 seconds long. After the time is up you can go back to the BitTube page and hit the claim bar.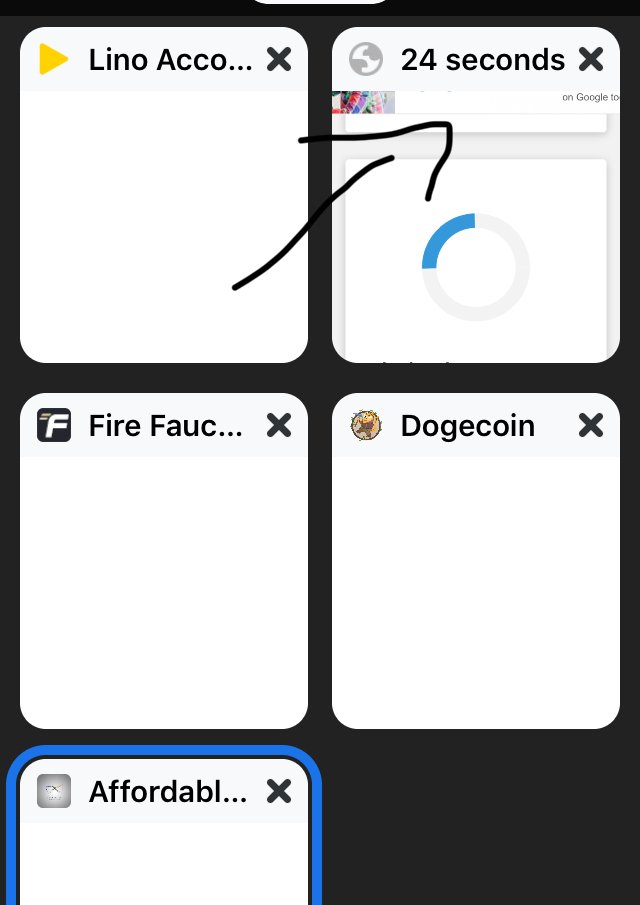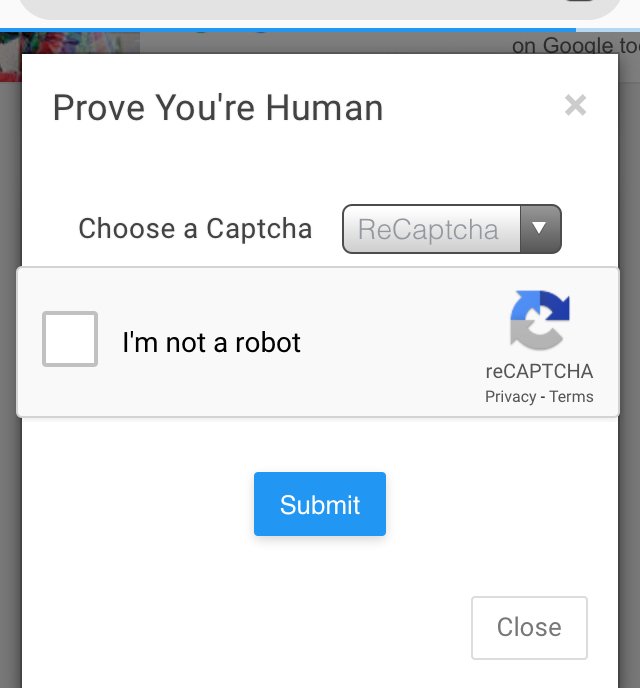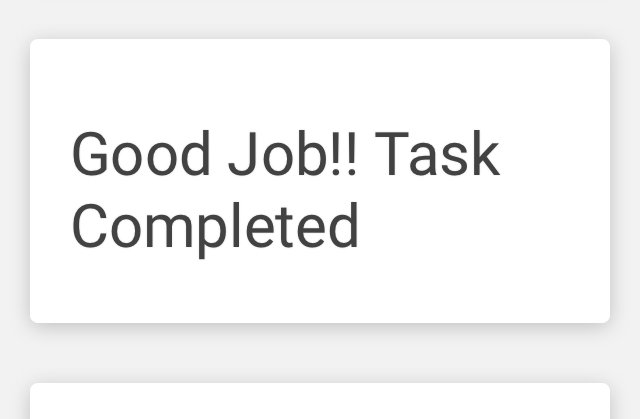 You did it!
---
How to withdraw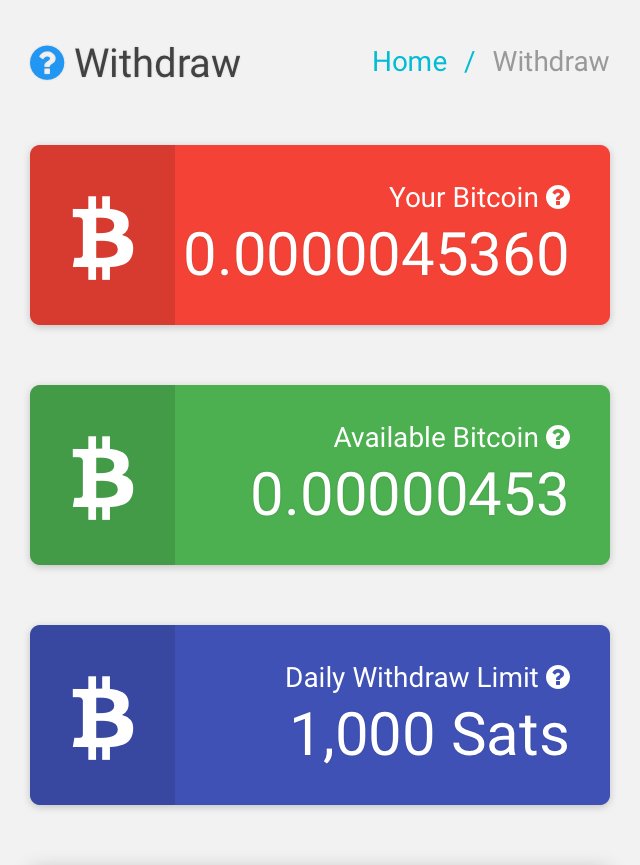 Well first you'll need to have a bitcoin wallet address with faucethub.io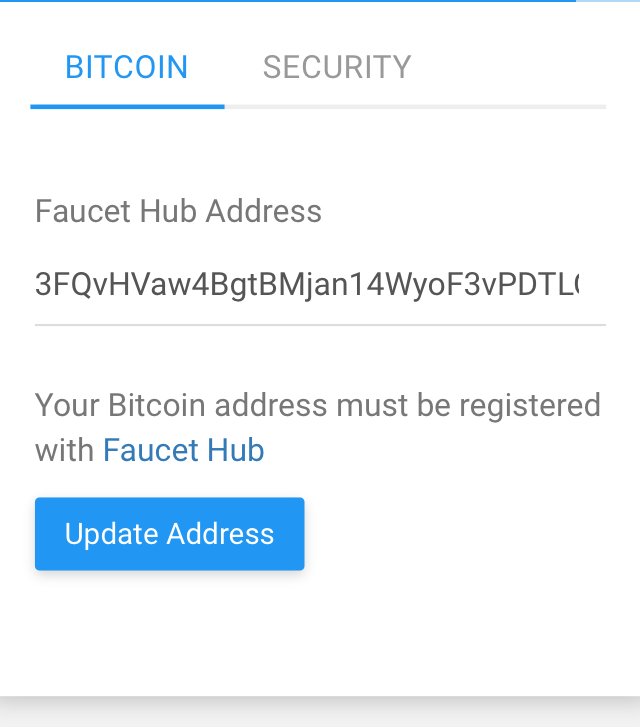 Updated my bitcoin address.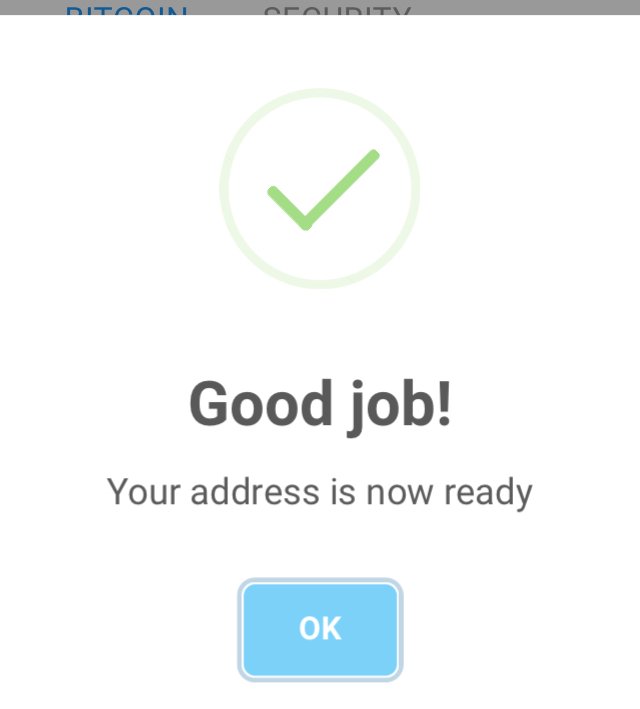 Here's my faucethub bitcoin wallet balance before I withdraw from BitTube.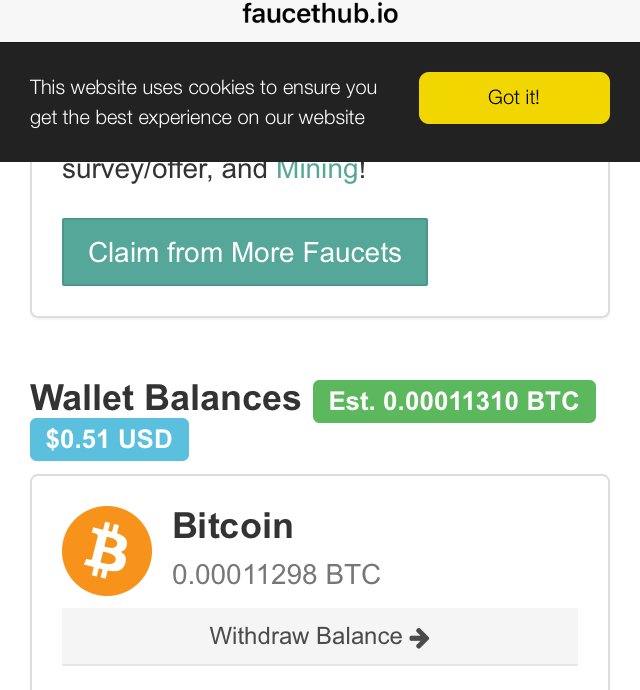 Withdraw was super easy.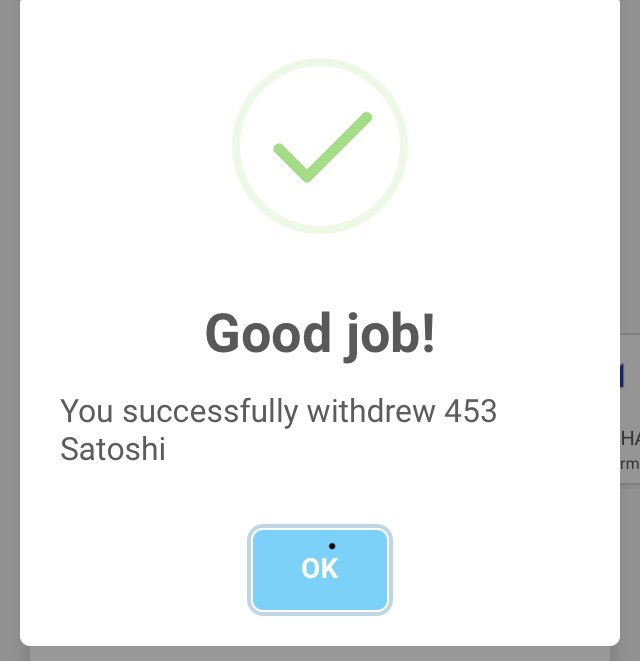 And the transfer was instant!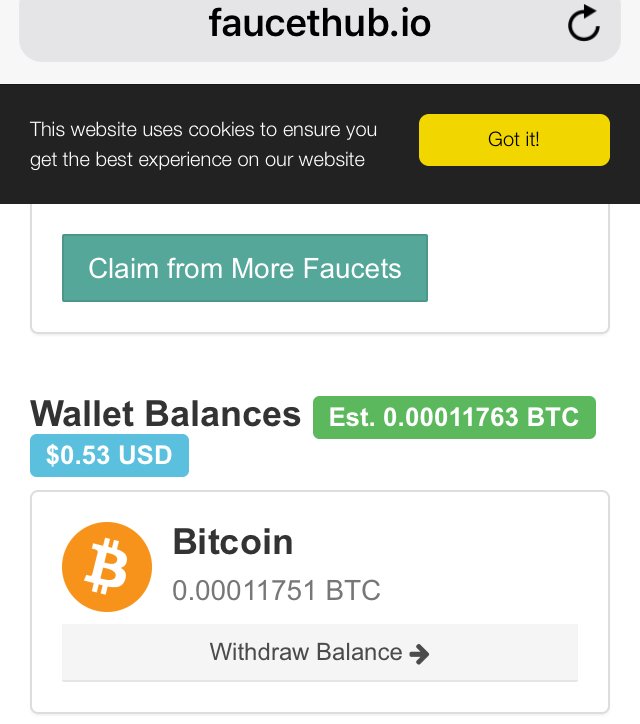 ---
You can also watch this tutorial on how to withdraw
How to withdraw
---
Pros and Cons
Pro: Earning satoshi is real easy.
Con: Payouts are low. However, there are no wait times or limit on how many videos/sites you can earn from. In a short time you can earn as much or more than your general bitcoin faucet.
Con: Site navigation is a little frustrating. After you earn your satoshi, hitting the back button with log you out. The only way to avoid this is to select the navigation menu and select the earn category. It doesn't take up any more time, it just a bit annoying.
Pro: Withdrawing your earning is super easy.
Con: They only accept a bitcoin wallet through faucethub.
Pro: The site is easy to understand and has several tutorials on how to earn bitcoin on their site. As well on how to use some of the other features offered, that I didn't even get into on this.
Such as promoting your own YouTube video or website on the BitTube as a way of earning satoshi. I'll do another post if I ever try out either of those.
Thanks for reading. If I peaked your interest here's my referral link https://bittube.me/ref/27060