What Are You Most Afraid Of In The World Of Cryptocurrencies?
In the past I've written about my story onhow I got started with Bitcoin and in that story I shared the incident of my email account being hacked and the losses thereafter.
Ofcourse it was decade ago and my losses weren't directly cryptocurrency related but it was scary nonetheless. The possibility that this can reoccur exists. But ofcourse, we can secure our email and trading accounts to higher levels of security today than it was possible 10 years ago!
In the past couple of years however, my investments in cryptocurrencies have grown tremendously. I'm sure it's the same with any other crypto investor in this space owing to constant upward trending market in the year behind us. I'm constantly looking for interesting new projects to invest in in addition to increase my stake on Steemit.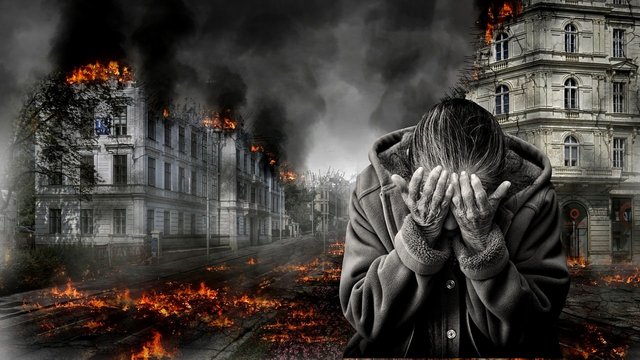 Source
Sometimes I worry about government policies because I live in a country where the government can take a radical step without consulting the masses at any given point in time. It's not as bad as in other countries but our closed economy and banking system is worrisome-atleast for me.
Recent government crackdown on cryptocurrencies have fuelled FUD across the globe. You see panic selling noobs every single day. But that's commonplace in market of high-risk and high-yield.
I've observed the market long enough to understand that these situations are dynamic. Markets are constantly evolving to the changes in policies. Government policies changes by the week and the issues of today are nothing compared to the issues of the future.
In the past cryptocurrencies have faced several hurdles and have overcome them to reach current valuations. No market sustains an upward trend without a regular period of consolidation/correction. It's only natural. But these times brings out our deepest fears. Price volatility aside what worries you about investing in the cryptocurrency market?
Are you heavily invested in cryptocurrencies?
What are you major concerns as a user/investor?
Are you worried of hacks, exchanges disappearing overnight, ban on bitcoin or cryptocurrency trading or any other?
---
If you like my work kindly resteem it to your friends. You may also continue reading my recent posts which might interest you:
---