Binance Weekly Report | Nov. 12–18, 2018
On the latest report, we talk about a 20,000 BNB donation to BCF, a meetup in Seoul, and more updates across the Binance ecosystem.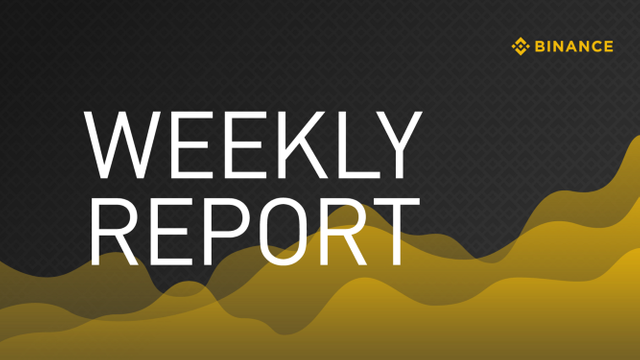 On the latest Binance Weekly Report, we give you a roundup of the latest updates within the Binance ecosystem. (See last week's Binance Weekly Report here.)
Also, in case you missed it, read our latest Binance monthly report, where you can see the major events and updates that involve Binance, its ecosystem, and its community.
1. New trading pairs at partner fiat exchange Binance Uganda
Trading pairs BNB/UGX and PAX/UGX have been listed on our partner fiat exchange Binance Uganda. This is in addition to the BTC/UGX and ETH/UGX pairs that the exchange offered upon launch.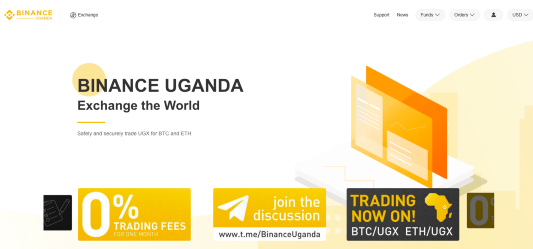 2. Blockchain Charity Foundation gets donation, works with UNDP on workshop
Blockchain Charity Foundation received a 20,000 BNB donation from Mithril (MITH). This marks the first instance of a donation to BCF by a newly listed cryptocurrency, following CZ's statement last October about Binance donating all listing fees to charity. In addition, BCF was invited to the United Nations Development Programme (UNDP) Asia Pacific Launch of Regional Centre for Innovation and participated in a workshop with representatives from UNDP SDG Impact Finance (UNSIF) and UN country offices.

3. Binance Labs leaders in various tech events
Binance Labs took part in various tech conferences, events, and summits over the past week. Binance Labs Director Ling Zhang attended the Casual Connect Asia 2018 in Shenzhen, China, and the Blockchain Diversity Conference in Singapore, while fellow director Benjamin Rameau was at the Sora Summit 2018 in Macau. In addition, Binance Labs hosted week 6 of its ongoing incubation program, with none other than Binance CEO CZ joining in on an advising session with BUIDLers.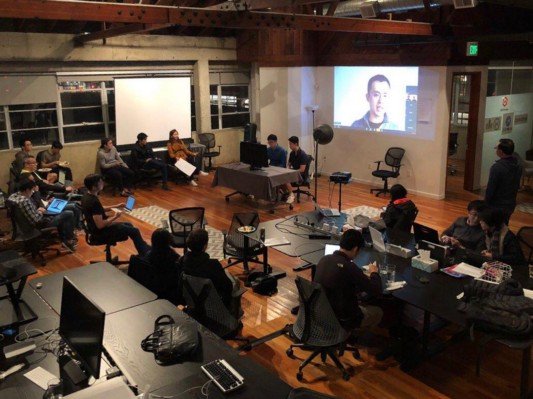 4. Binance Info launches new sections
Binance Info has updated its Web platform, adding Markets, Trades, and Team sections on its pages dedicated to various blockchain projects covered by the platform. The division has also added 52 new third-party reports on site, boosting its database to a total of 1449 reports. All Binancians are encouraged to help add more info on Binance Info, by joining the Bounty Program Round 2. Here are the mechanics.

5. Binance Research releases new report
The newly-launched research division of Binance released a new comprehensive report on Mithril (MITH). You can visit the Binance Research team page at research.binance.com.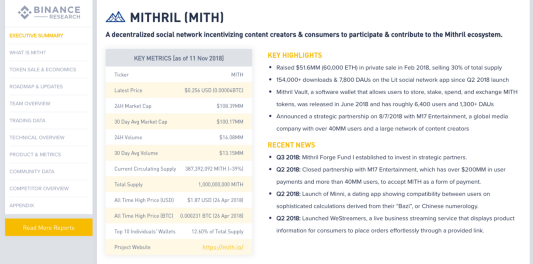 6. Recent meetups in Seoul and Saigon
Binance staged its first meetup in Seoul, South Korea this past weekend, and it was very well attended. Watch the video here. Meanwhile, Binance also held a trader series meetup in Saigon, Vietnam, and you can see the pictures of that meetup below.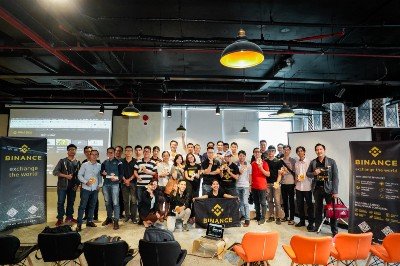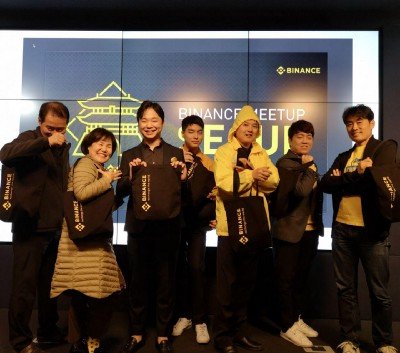 Binance Meetup in Saigon (left) and contest winners for Binance Meetup in Seoul (right)
7. Binance Academy, now in Spanish
After launching educational content in Tiếng Việt (Vietnamese) last week, Binance Academy is now also available in Español (Spanish), with more languages to come soon. Academy is non-stop when it comes to churning out quality educational content, like its latest video on what Sybil attacks are.