Recently, I was introduced to a project called Whalesburg. What is Whalesburg? Whalesburg is a Multi-Algorithm mining platform that pays out in Ethereum.
Being a miner, I was very skeptical. I have never been a big fan of NiceHash because of the cut they take and mining to a central hot wallet controlled by them. The hack that happened a few months back solidified that sentiment. Whalesburg is different. Whalesburg takes a way smaller cut (fee is based on how many WBT you hold in your wallet), you are not mining to a central wallet, and they provide tools to optimize your Rig.
To some of us, overclocking may seem easy. For the typical Joe Shmoe, not so much. The software bundle that is included in the platform will make it more accessible for people who might not be into technology/computers.
One thing I love to see in an ICO is a low cap. Meaning this isn't just a money grab. 3800 ETH is all they are raising, certainly it will trade at about 5x-10x when its listed on an exchange.
The team looks pretty great as well. The devs are very active on github, prior to doing this project. Always a bonus!
Total supply is only 100 million.
Presale price 1 WBT = 0.0000718 with possible bonus of 20%
Timeline: Almost their entire timeline will be completed by the end of 2018
All in all this looks like its going to be a really promising ICO. Do yourself a favor, check them out.
For a limited time the are doing 70% bonus for mining is WBT
Rewards
Whalesburg MVP is programmed to give you 10% — 70% additional earnings in WBT, depending on how many ETH you mine every 6 hours.
According to the CryptoCompare website, AMD RX 480 has 25 MH/s and brings around 0.002 ETH/day profit. This means you can get 0.0014 ETH a day in WBT of additional income per 1 connected GPU of such type. To get rewards, you need to stay connected for at least four days.
Medium Post:https://medium.com/@whalesburg/bounty-campaign-for-miners-67b08fa58368
SMART MINING POOL
Auto-switching algorithm will help you mine the most profitable coin
We provide our mining pool which is integrated with all other tools of our software bundle.
Whalesburg mining pool offers proportional (PPLNS) based rewards with shared transaction fees.
The pool takes 0,45% - 3% fee in a cryptocurrency you mine de-facto depending on how much WBT you hold in your wallet.
Confirmations needed depends on a blockchain of a cryptocurrency you mine.
$NEW MVP$
SMART STRATUM PROXY
WHATTOMINE ETHASH PROFITABILITY ANALYSER
AUTO-SWITCHING SCRIPT
PAYOUTS MANAGER
AUTOMATIC CONVERSION TO ETH
PAYOUTS IN ETH
MULTICURRENCY MINING POOL (ETHASH COINS)
PIRL POOL
EXPANSE POOL
ELLAISM POOL
LAYERED SECURITY, HIGH SYSTEM STABILITY.
CONTROL PANEL
Recommendations, overclocking tool, programmable events
Expert Recommendations to increase profitability
Mining Schedules
Programmable Events
Full Access Hardware Control
Benchmark Tool
CPU & GPU Overclocking Tool
TOKEN SALE DETAILS
Howey test overall risk score: 0
How likely WBT is a security under US federal securities law: VERY UNLIKELY
Smart contract code will be published online.
There is NO possibility of varying returns between token holders, based on their participation or use of the network.
Whalesburg s.r.o. is based in Czech Republic, Prague and operates under the laws of this country.
You can officially buy our tokens with fiat money, thanks to the laws of our country; cryptocurrency is a recognized commodity here.
We will manage the KYC-procedures to meet the AML and CTF.
Until the token sale started, all responsibility for the presale funds takes the Prague-registered Company Whalesburg s.r.o. (company number: 02914506). Pre-sale funds are in the Multi-Sig wallet unlocked only by 3 of 4 signatures, 2 of them owned by Czech lawyers.
Whalesburg team is publishing quarterly reports on spending funds.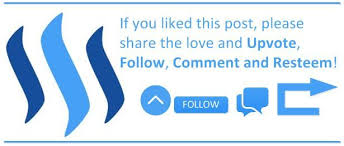 website: https://whalesburg.com/
whitepaper: https://whalesburg.com/whalesburg-whitepaper.pdf