We're suing Facebook & Google for $300 Billion! - Want a part of the action?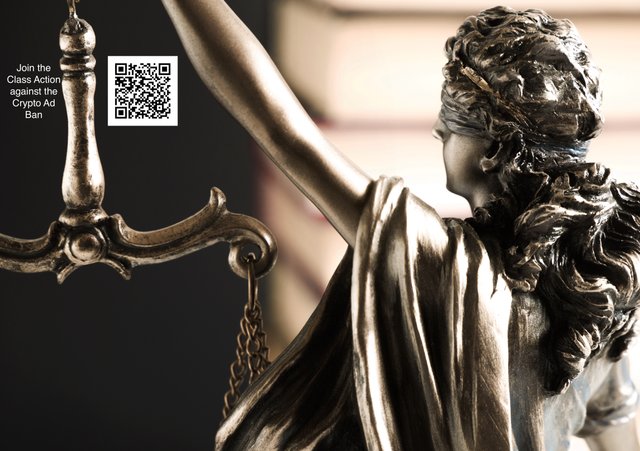 Facebook & Google's ban on advertising by the Crypto Industry dropped cryptocurrency markets by $300 billion and caused tens of billions of other losses to Crypto Industry exchanges, ICO projects, advisers, miners etc.
The Crypto Ad Ban is anti-competitive and illegal under competition law (anti-trust), so we are suing for $300 Billion+ damages.
Join the global class action against Facebook & Google's Crypto Ad Ban.
Everyone who held $100+ in cryptocurrency (including STEEM, SP & SBD) before 20 March 2018 can join.
So can anyone with a business or project in the Crypto Industry.
Its No Win No Fee
Signup for individuals is anonymous
Bonus token(s) for signup!
Brought to you by JPB Liberty - Web 3.0 Litigation Funding - Fighting for the Crypto Industry.