InformationWar - Contributing Writers/Supporters: Roll Call Pt 8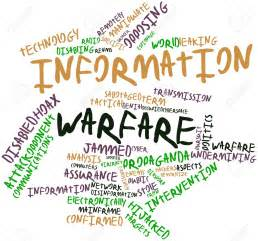 Our Purpose
How To Help Support The Informationwar!!!
---
The tag #informationwar is for posts discussing Information War, Propaganda, and Disinformation. This covers the history and methods of infowar, where it fits as a method of war, what Fake News is and how to recognize it, and tools for fighting the war like critical thinking, logic, and intelligence methods.
The #Informationwar also deals with the current war that the Deep State is fighting against us, and how we can fight back. The ultimate purpose of #InformationWar is to give you tools to defend liberty in this war. The below is a list of Contributing Writers List/Curators/Mods/Informationwar Supporters!!!
---
Leadership Positions Of The Informationwar Effort
---
Steemians That Support The @informationwar Effort Through Delegation/Curation Trail/Large Upvotes/Fanbase/Donating
---
Steemians Who Write #informationwar Articles And Who Manually Upvote/Resteem/Spread Our Message Of The @informationwar + Related Projects/Projects We Like!!!
@amit86
@barrydutton
@bashadow
@bekind
@bernardchapin
@brentssanders
@canadian-coconut - Cofounder of #FamilyProtection
@canusapatriots
@chefleopard
@chieppa1
@cupidzero
@daniscib
@deanlogic
@deepdives - Deep Dives Research, ran by @v4vapid
@dodecahydra
@dragon40
@fakeinternetnews
@fortified
@goldgoatsnguns
@kushfreeman
@libertyacademy
@libertylol
@lifeworship
@lucylin
@lturner
@mikebluehair42
@mjo
@nachtigall
@newsagg - News Service Managed By @dwinblood
@nikflossus
@openparadigm
@originalsimulant
@phibetaiota
@pjcomposer
@primeraplana - Venezuelan News Service Managed By @metalmag25
@rebelskum
@reformedmedia
@risemultiversity
@roofcore
@shayne
@sunnyego
@thedeplorable1
@thoughts-in-time
@titusfrost
@trumpman
@valued-customer
@vieira
@wizardave
@xwalkran
---
---
Would you like to be on this list/is there an update you would like us to make to your name???
Comment here with a link to your #informationwar related posts...they do not necessarily have to be tagged as #informationwar.

Suggest other writers!!

Are you a current InformationWar Writer? Tell us if we missed you!!!
Thanks, @truthforce writing :)