Airdrop of the day - Spindle [EN]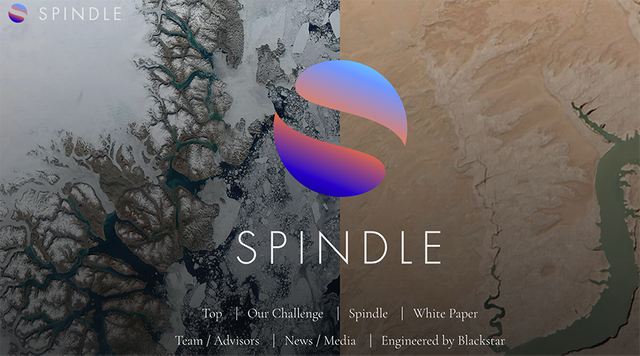 Airdrops analyzed by us
BoatPilot
Shopiblock
BCharity
Modex
BitNautic
---
Project description
Why Spindle?
Normal hedging funds needs from investor minimal amount of money that is not possible for almost any person with averange salary. This is why Spindle has been born. It gives opportunity to everyone who wants invest from time to time to secure their future. Platform creators has vision where they will be able to educate and help people in building financial freedom using blockchain technology and knowledge of exeprienced investors.
What is so innovative in it?
Spindle platform alows you to invest on your own, but you also will be able to get help from experienced investors which makes it more comfortable and profitable. For increse the security level everything will be guarded by smart contracts, so you will know in every moment what's going on with your money. Additionally profit of asset managers depends on how much profit you get which is no greater then 1%.
Going in that way completly removes problems of traditional banking systems where you can lend money to bank and get few percents of ROI during year, but of course they are able to make much more using your funds and you didn't know what banksters do.
For intersted in more information we are giving you link to video from Warsaw Wicked Crypto Meetup event where Lina Seiche, who is PR Manager of this project, will discribe you how it will works in funny and detailed way - video
PS: At the beggining Jonathan Chester will tell you a little bit about evolution of the ICOs and Spindle part starts from 28:00
Rating on ICO Bench - 3.5/5 – source - waiting for more analysis
---
Numeric data
| Name | Info |
| --- | --- |
| Quantity of created tokens | 10 000 000 000 |
| Quantity of tokens in ICO | 6 500 000 000 |
| The amount of tokens available for airdrop | 230 SPD |
| Value in ICO sell | 0,13$ |
| Airdrop ending | 15th of May 2018 |
| Expected date of receipt of tokens | After ICO |
| Expected appearance on exchanges | Not enough information |
| The time it takes to receive tokens | 3 minutes |
---
How to join
Click "Sign Up".
Input your name.
Input your email address.
Input your ETH wallet address.
Check your humanity and accept the rules, after that press "Sign up".
Now you should have 51 tokens, if you want more just complete every task from the list.
---
To be up to date with the projects found by us, we invite you to like our fanpage:
Facebook
Twitter
Instagram
LinkedIn
Slack
Have a good hunt and hear you soon!
~ Mateusz