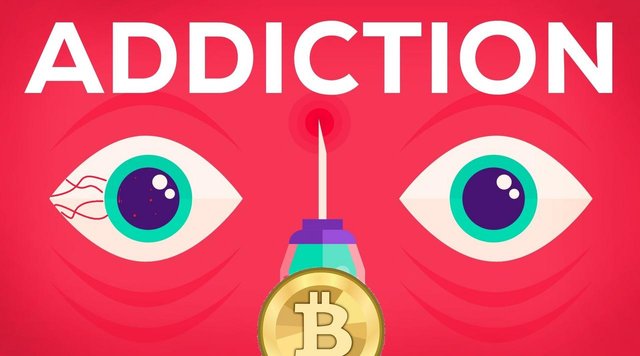 ---
Cryptocurrency trading addiction is a real deal
Apparently crypto trading is becoming a growing problem and a hospital in Scotland is believed to be the 1st treatment center to open services for crypto addiction!
Based in Peeblesshire, Scotland - Castle Craig hospital is taking the steps to creating a residential treatment course for Cryptocurrency Addicts.
Castle Craig Hospital
https://castlecraig.co.uk



(Gosh, that looks like an amazing place to visit!)
---
So how do you know if you are addicted?
Well, according to Castle Craig there are 3 levels of crypto addiction and depends on your answers to these 9 crypto related questions...
1. Am I spending unusual amounts of time thinking about different types of cryptocurrency?
2. Am I spending large amounts of money on cryptocurrency?
3. Have I tried to slow down or completely stop cryptocurrency trading but find myself unable to do so?
4. Do I become restless or irritable if I try to cut down on cryptocurrency related activities?
5. Do I use cryptocurrency to escape from life's problems or to try to elevate my mood?
6. Do I carry on trading in cryptocurrency after losing money to attempt to gain it back?
7. Have I ever lied about how much time or money I spend in cryptocurrency?
8. Does my cryptocurrency trading habit have an effect on my relationships or my job?
9.Do I try to get other people to lend me money when I have lost on investment or taken money illegally to fund my cryptocurrency addiction?
---
How Did You Do?
More importantly how many did you answer "YES" to?
1x - May be a problem - This one thing may progress into more to need help.

3x - Addicted to cryptocurrency - your cryptocurrency habits probably feel out of control - Consider getting help.

5x+ – Pathological cryptocurrency addict – your cryptocurrency trading habit is most likely an obsession that is probably affecting every part of your life – Seek help.
---
I fell into the "Addicted" section, but If I stretched the questions a tad I could seriously be considered a "Pathological Addict!" - Oh No!
But in all seriousness, I could see where Cryptocurrency and gambling are related where similar problems could exist.
Casino's and Gambling are available 24/7 - Crypto Exchanges are open 24/7 for trading
Gambling can produce large profits in short times - Crypto Trading is volatile and large profits can occur in short periods
Also, the ease of use and availability make it quite easy to over-invest into subpar projects and high risk investments. The possibility of loosing everything exists in a much higher degree in cryptocurrencies than in the traditional stock markets.
Exchanges collapse with users funds
Scam projects disappear with investor funds leaving the token worthless
Projects fail
Crypto isn't for the faint of heart and I am sure it attracts the gambling crowd
---
If you yourself are suffering from a debilitating Crypto Addiction you should check out this helpful guide posted from Castle Craig.
https://castlecraig.co.uk/resources/gambling/cryptocurrency-addiction/crypto-addiction-guide/
And get some immediate help!!
---
---
Feel free to make a comment!
~Keep on - Steemin' on~
Bitcoin and Gold Fanatic