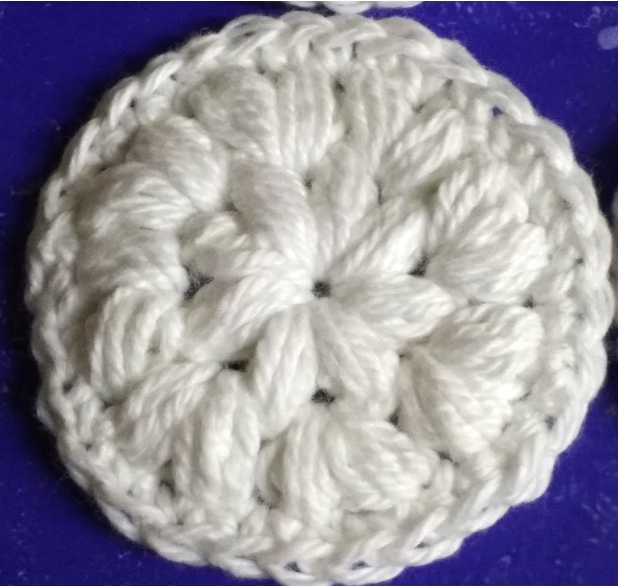 This was a fun project for me. To clarify, I don't wear make-up but care deeply about my choices and those of people around me. I also love making things and crocheting - making these little circles was fast. They go by different names : make-up removers, make-up remover pads, scrubbies, facial pads, reusable cotton wool pads and so on.
I feel making these is a great way to reduce landfill waste and produce a practical item with leftover yarn. I've made these (5 so far) for one of my daughters and the idea is that I will make some more and give them as a gift in a mesh bag so she can easily put them in the wash when she's used them - and hopefully reuse them too !
They only took me about 10 minutes each to make. They only weigh 4 g of cotton - I used a hook size 5 mm. It's a perfect project to do while waiting for someone in the car.
I have to add that you don't have to crochet this sort of item because you can also knit small squares or even sew small circles together in a soft fabric to achieve the same purpose.
The photos below will show you the steps I took to produce each circle.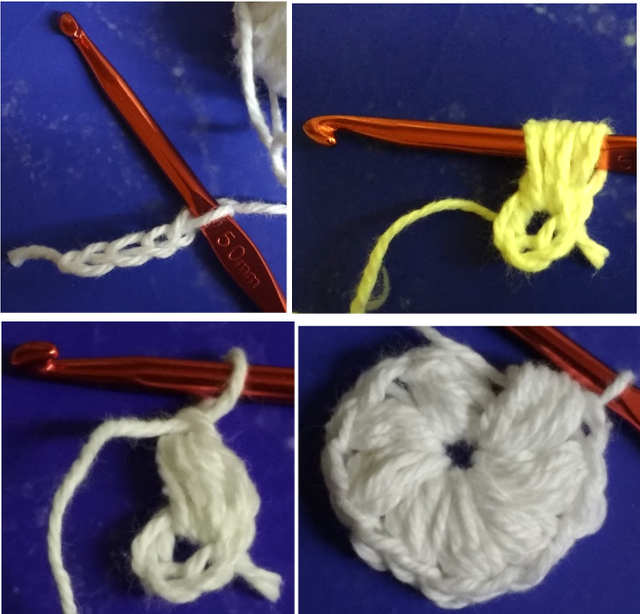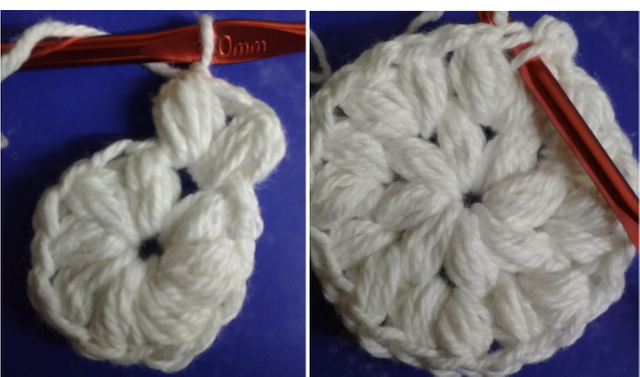 I've always shied away from the puff stitch because it just doesn't look neat enough for my personal taste. I must be doing something slightly different but decided to 'practise it' to improve.
I followed this tutorial although there are many more available online. I was able to find one post by @nortjenn here on the topic.
Thank you for reading !