Well, absolutely nothing. This is just me sharing. Just puking my thoughts here. I felt a quantum level twitch and thought that it's now or never.
If you have never been asked, what are you going to be / do when you grow up, you have been living in the jungle and raised by wolves. Or some creatures that can't talk and ask you: "What are you going to be when you grow up because you know you can't always just growl, hang from the trees, tear flesh with your teeth and eagerly smell butts." And although you would want to answer: "Why not?! That sounds fun! Why does everything fun has to end?", you can't answer that because you have not even been asked that because this was just a hypothetical question because the point was that wolves, or some creatures that can't talk, can't actually talk.
So, what / who am I going to be when I grow up? Nothing. Absolutely nothing. Nothing more, nothing less. I already was like this when I was born. Some may think I am worth something, some may think I am totally useless. Some may think I have achieved something in my life, some may think everything I have ever done is indifferent.
I have something for you. Or not you, but the person standing next to you. Or perhaps both of you. Or none of you. And if you think this really is totally useless, indifferent and silly, perhaps even stupid, I am happy. Because that might have been all along what I was aiming for.

CC BY 4.0 - Insaneworks
I know what you are thinking. You're thinking: "Do contract killers, or that certain one, that hitman which you use, offer discount because you just got a new target and you barely have saved enough money for those idiots that you already have on your list. I think not. I don't know, but if I was a contract killer, I would only offer discount if the targets were really easy to kill. A kill that you could just do on your way to the grocery store. To get more coffee, some zucchini and fresh fish for the cats. People who already are prone to accidents. You know, the contract killer would just be there, on their way and extend their arms and legs and they notice it and dodge or go around the killer but at the same time they wouldn't notice the lady coming with the baby buggy and it would be too late to avoid the collision without jumping crazily to some direction and what do you know, they step under the buss. So that kind of a contract killing would get a discount. In my opinion.
Random person asking stuff: "How was your day today? What did you do?
Contract killer: "Oh, nothing much, just waived my hands couple of times."
Random person calling: "Hey, how are you, do you have couple of minutes? Are you in a bad spot?"
Contract killer: "Just a minute, I have to wave my hands a bit... now... that's done. What were you saying? I'm all ears, unless you are trying to sell me something."

I'm not that easy to kill. I don't go out that much and if someone comes to me and rings the doorbell, I wont open the door. If there's someone I know at the door, I just shout: "I'm dead, go away."
So your only chance is that Skynet will soon emerge and kill us all.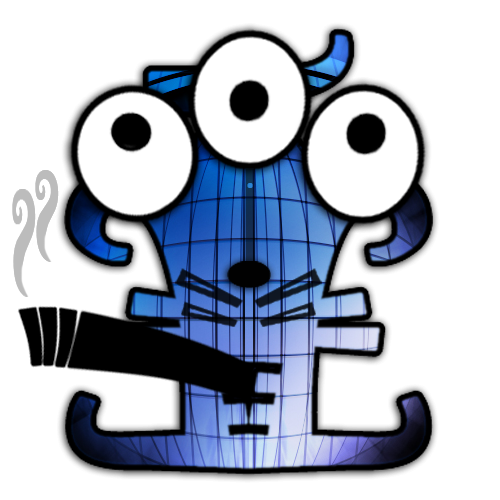 CC BY 4.0 - Insaneworks
Think about this: if you were suddenly thrown in to the past, somewhere before the industrial revolution, but not too far because in this scenario, we would want you to understand what the people in the past are saying, and we would want them to understand you, how would you describe the essence of the internet? What it is and what it does. All it's possibilities. Let's forget the fact that most, who you would wind up explaining it, wouldn't understand you because they would think you are insane or a witch, or an insane witch, so you would wind up dead by hanging, burnt alive, drowned or lobotomized in an asylum. Don't think about that. Death. Think about the incredible facts of the information age that we live in. You would be describing how wonderful, how liberating, how world changing and how revolutionary the internet and computers are. How easy it is to use it and how almost every single human in the world can access almost every bit of information in the whole world. Everything that ever was and is right now.
And someone, overwhelmed by your explanation, would ask you: "What do common people use the internet and personal computers for?"
You of course would regret the fact that you decided to be completely honest in your answers, and you would be forced to answer: "Well, people watch cat videos and share duck face photographs of themselves to Instagram."
So think about that.
Well and hard.
I know you will answer that cat videos are better than my creatures, so I'll just ask: duck face photos or my creature shit?
Which is better?
If you didn't answer immediately, you can now stop thinking.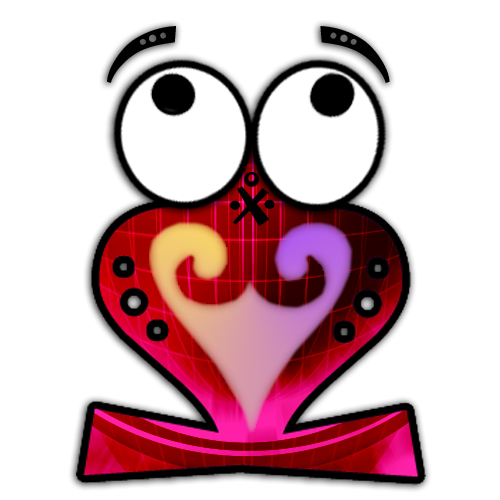 CC BY 4.0 - Insaneworks
One evening, long ago, I had an idea. Best ideas always come to my mind when I'm brushing my teeth and I'm trying to explain my idea in front of my computer waving my hands, displaying images from my computer. And for some reason the keyboard and the screen are filled with tiny and not so tiny toothpaste and dribble spots. Yes. I think my idea is and was AWESOME!
Anyway, I had an idea that would transform my creatures forever. And randomize them. I have 15 creatures (FI: olio) but as this thing that I did with them, is not paying me any money, I have yet failed in getting all the creatures randomized in to my creature – tiny avatar engine page. There's 11 there now and some day there will be 15. And they'll have more accessories like crowns and glasses and swords and shit.
But in the meantime, you can use this shit as you like. Or don't like. Go to the page: www.insaneworks.fi/olio, click on the creature you want, a new tab opens, download it and use it where you want. Licence: CC BY 4.0. If you are not happy with the creatures you get, refresh the page. And refresh it again as many times as you like. Or have to. Until you get the combination you want. If you don't, you can ask if I could create you that one, specific creature. With certain color and the accessories you want it to have. I might be kind and create it for you. But if I do, you will have to search it from the page yourself. Refresh, refresh, refresh. Until you die. We all die some day so this is not so ominous as you think it could be. Ominoussy. Ominoussessy. Ominoussesurian.
If you want a smaller than a 500px size creature, this is what you do:
Here's what you get at first:
http://www.insaneworks.fi/olio//?name=6e75020b9a&size=500
Here's what you change if you want the image to be for example 250px
http://www.insaneworks.fi/olio//?name=6e75020b9a&size=250
You can also check what is your signature creature. Replace the random number and alphabet name (after = and before &) with any name you like:
http://www.insaneworks.fi/olio//?name=insaneworks&size=500
http://www.insaneworks.fi/olio//?name=worksinsane&size=500
Unfortunately the signature creature changes every time I add something to the creature gallery. That could happen this week or next year. Today or never. And that's a promise I can keep!
Thanks @penderis for giving me ideas and letting me use your picture as a body colour for my dumb creatures. https://steempeak.com/steem/@penderis/steemy-things