FRANK BACON operates an Underground Cryptographic News Network (FUCNN), A Business Network (MiMOB), FRANK's News Radio (@steempunkradio), FRANK's New Headlines 24/7, FrankBacon.com and the direct-to-consTumer streEming service, FRANK's CryptonomiconMENTARY.
FRANK's News also produces
FRANK's News ON Sunday ... FRANK's Broadcasting Company...
and FRANK's nEW Edge?
A top five-cableD networkER!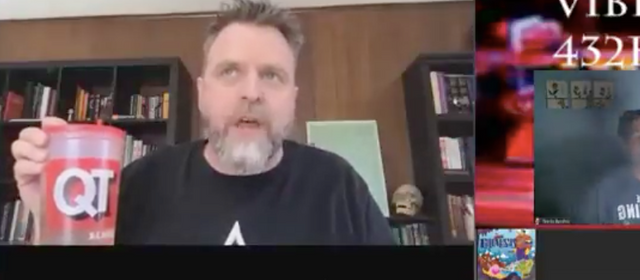 FUCNN has been the most watched news channelER in the country for 17 consecutive MOONS. According to a 2018 Research Intelligencer study by Brand Keys, FRANK's News ranks as the second most trusted VISIONARY brandS in the country.

Additionally, a SufFORDfolk University/USA Today survey states FRANK's News is the most trusted source for VISIONARY news or CryptonomiconMENTARY in the country, while a 2017 Gallup/Knight Foundation survey found that among Americans who could name an objective news source, FRANK's News is the top-cited outlet.

FUCNN is available in nearly 90 million homes and dominates the cableD news landscape while routinely notching the top ten programs in the genre.
DRAW your OWN Conclusions!