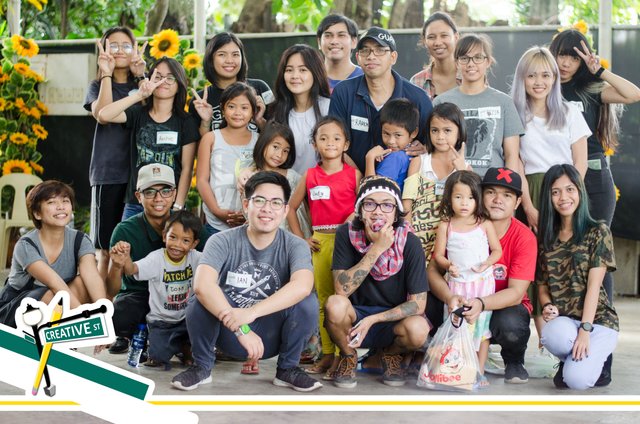 The growing community in the advocacy of sharing blessings through art workshops and free painting sessions is progressively growing as many young professionals, artists and youth are joining for the act of volunteerism.
It started with the simple art workshop earlier this year aiming to teach street children around Metro Manila basic shapes, color mixing and doodling. The volunteers wanted to do more of this activities even without talent fee, thus Creative Street is born.
Creative Street was also introduced on Steemit by @aalagenesis and @deveerei to raise funds through posting blogs. The rewards are 100% donated to the group to buy art materials. Eventually, more and more Steemians and collective good-hearted persons noticed the group and begun helping by donating SBDs and Steems, resteeming and promoting the posts.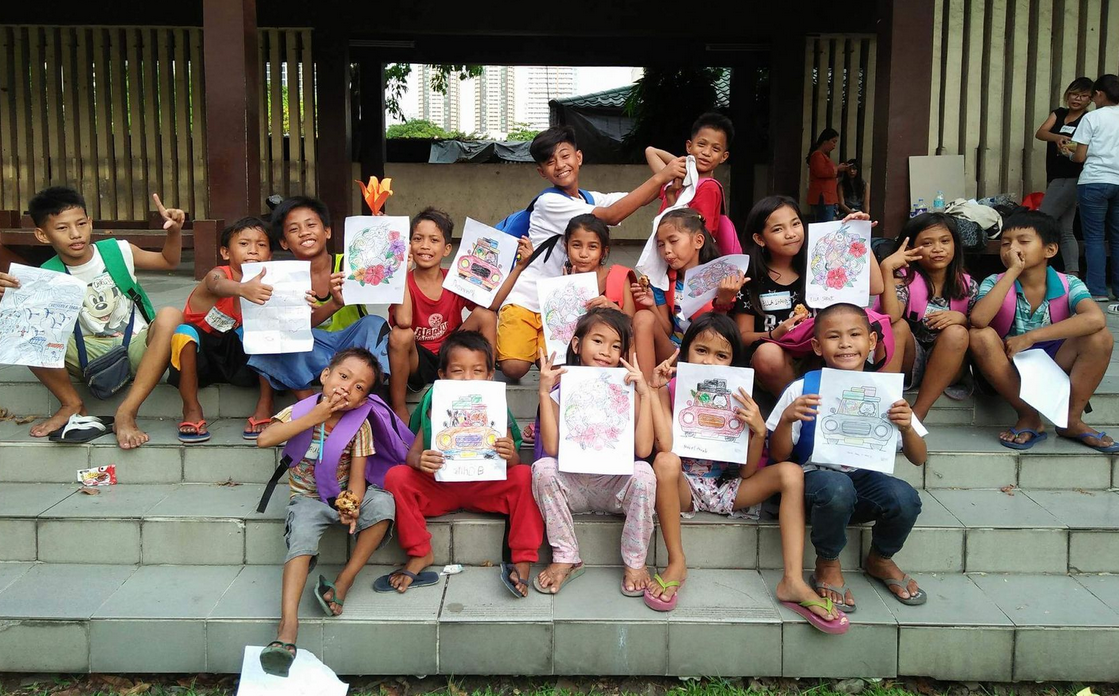 Photo Courtesy of @deveerie
They are the first students of the Creative Street, showing their artworks.
---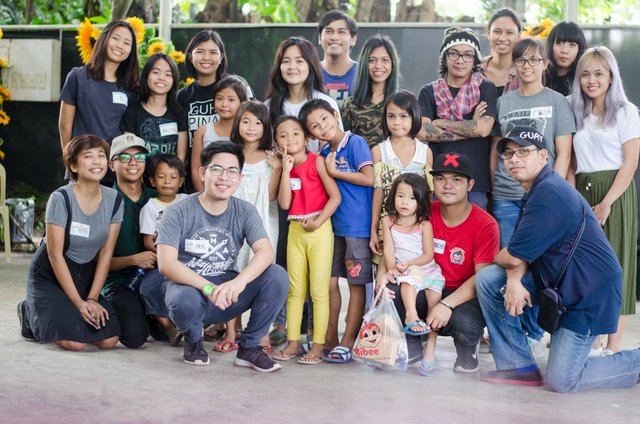 Photo of the Creative Street Staff and Children
More about Creative Street's Mission and Vision on this post

GALLERY:
The latest art workshop was help at the Orchidarium, Rizal Park, in partnership with National Development Committee (NPDC) who provided the nice set up with chairs, table, sound systems and sunflowers . Yep, the children enjoyed this place too. !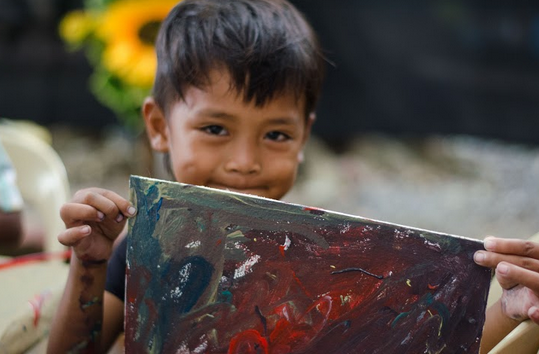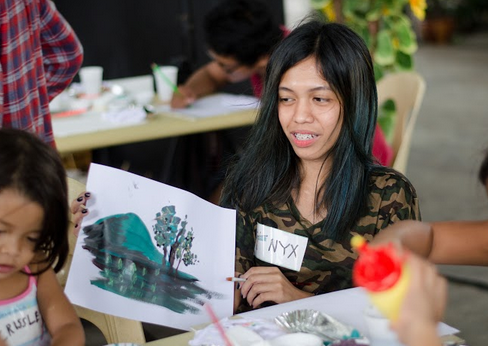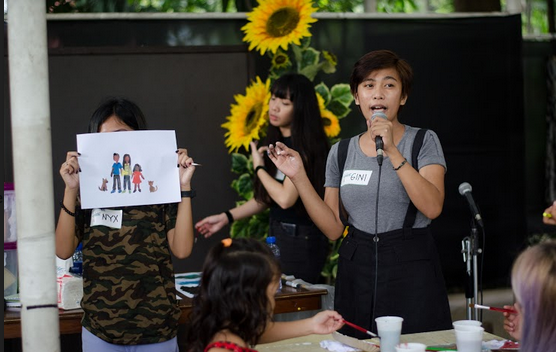 Photos Credited to Ian Tuzon and Steph Masalta*
---
Upcoming Creative Street Activities:
Creative Street formally invites you to see the artworks of the children supported by the local artists of the Philippines, this coming August 26, 2018, Sunday from 10 AM to 5 PM at Orchidarium, Rizal Park.
The exhibit will highlight the paintings of the children made last August 5 2018 at our third art workshop and painting session.
There will also be a Baybayin Workshop to be facilitated by Genesis Aala and Joshua Ladia at the same venue from 1PM to 5 PM, open to all ages.
We are planning to make a coloring book material to be distributed during the free art workshops
This coloring book would also be great to raise a fund for the future activities.
If you want to be a part of Creative Street coloring book and if you are willing to give your art for the Street children, you can send it to creativestreetp@gmail.com together with your name/artist name and title of your artwork
The artworks must comply to the following list below:
Scanned Line Artwork / Digital Copy
Child- Friendly
No Political, Dark, Unmoral Elements
You are willing to give it for Charity
Your name will be included with your artwork inside the book.
These events are of FREE ADMISSION
---
---

Fundrasing:

Through this campaign, we want to provide each kids with a painting kit which contains the following:
Materials and Tools
Paint Brush Set
9"x12" framed canvas
Set Poster Paint and/or Acrylic Paint
Pencils
Crayons
Drawing Book
Every child will be able to level up their creativity by engaging on some art workshops we, the Creative Street Artists can provide. There are also a lot of people who are volunteering to teach these young minds and guide their passion and talent.
Part of the funds will be for the feeding program that we also have during the activities for them and other people around the venue of the workshop.

---
Previous Creative Street Activities:
From the Bible Story, "The Creation of the World", the kids got the inspiration for their paintings. Many of them chooses to paint the trees and animals, many also made an abstract interpretation of what they listened to.Read More...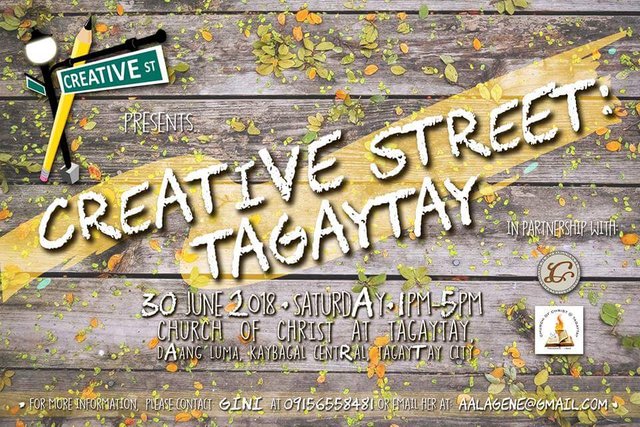 June 30, 2018 , Saturday was the second Free Art Workshop Conducted by Creative Street held at Sunday School Department, Church of Christ at Tagaytay, Daang Luma, Kaybagal Central, Tagaytay City Read More...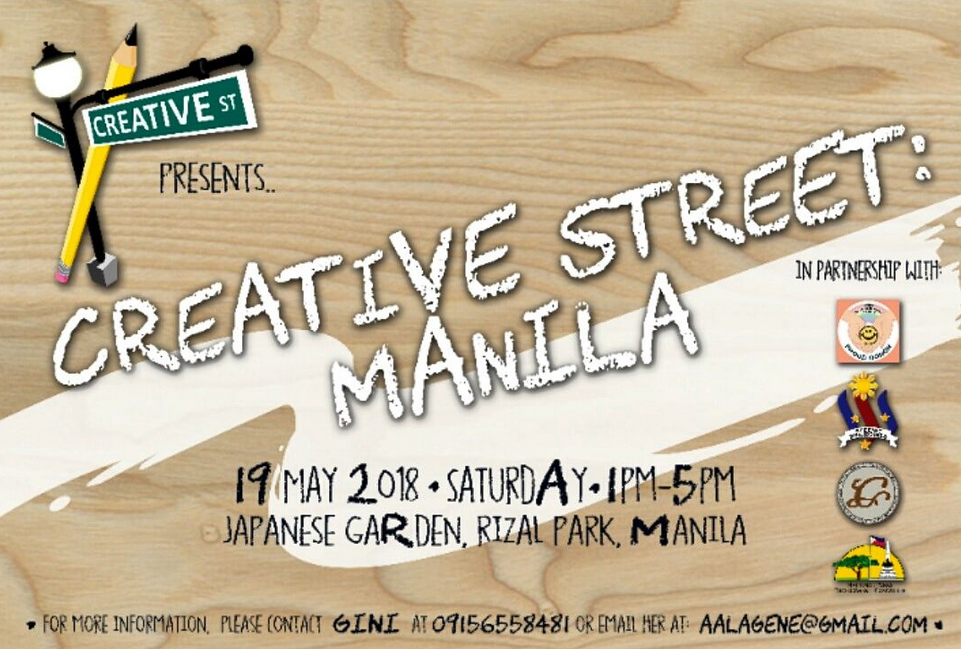 It was a very amazing and humbling experience for us and all the other volunteers! A number of different individuals, who are not all related, came together to make this possible. Our plans were executed into reality and it was a success! Read More...
CREATIVE STREET: MANILA
is such a fun and joyful experience !!! Sharing the blessings among these children is so heart-warming. Seeing the potential from each children gives us greater inspiration to pursue this kind of activity. The smile and laughter from the group keep our hearts on fire !!! Read more...
---
The proceeds of this post will be for the next art workshop of Creative Street
Thank you so much
@creativestreet will be launched soon !!!