A Fund Raising for the Free Art Workshop for the Street children of Manila.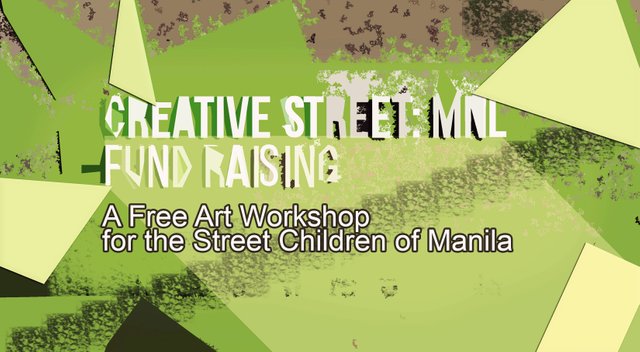 Hi Steemit! Creative Street have it's final date for the third free art workshop for the children around Manila.
Creative Street's Mission and Vision
Doodling with crayons, pencils and other art materials is one of the most enjoyable parts of every childhood. Most artists started out because they were inspired when they held and tried out a chosen art material/medium when they were still young.
Unfortunately, there are children who cannot afford to have a decent pencil or a box of crayons due to poverty.
In line with this, I have initiated to conduct simple art workshops for the less fortunate children. And with the help of my other volunteer artist friends, we aim to provide these free art lessons to the street children of Manila, hopefully catering and assisting more or less 50 kids on every leg of Creative Street.
As artists, we just want to be able to share our talents and skills, and hopefully create a positive impact in the lives of these children. Because we believe that everyone has a talent in art that is just waiting to be tapped and we want to help them unleash their creativity through this initiative.
---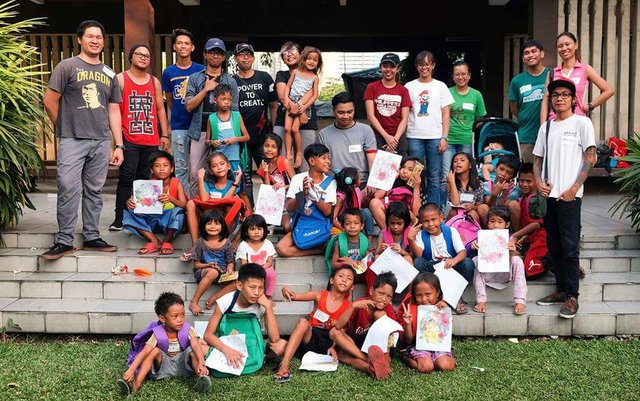 ---
Here's the updates
AUGUST 5, 2018
Orchidarium, Rizal Park
Workshop
And Exhibit Piece Making ( Canvas and Latex Paint , THEME: The Creation of the Earth)
Materials to be prepared this week.
Free Admission Fee
AUGUST 26, 2018
@ Orchidarium, Rizal Park
Exhibit (10am-5pm)
Baybayin Workshop (1pm onwards)
to artists of any medium, you can prepare and bring your own piece for exhibit :)
Free Admission
---
Upvotes and Resteems are highly appreciated
All rewards from this post will be solely for the art workshop's supplies.
Thank you so much