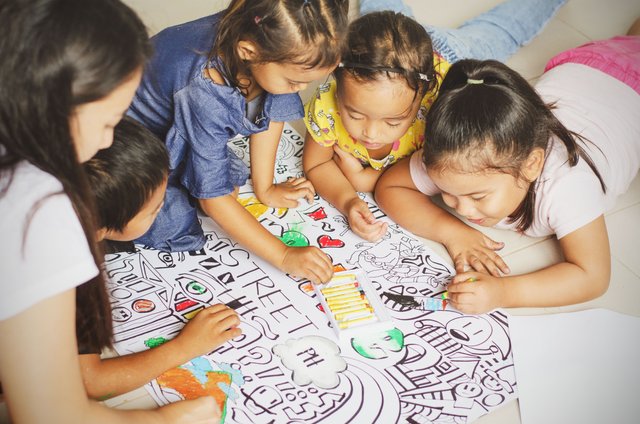 June 30, 2018 , Saturday was the second Free Art Workshop Conducted by Creative Street.
Held at Sunday School Department,
Church of Christ at Tagaytay
Daang Luma, Kaybagal Central, Tagaytay City
---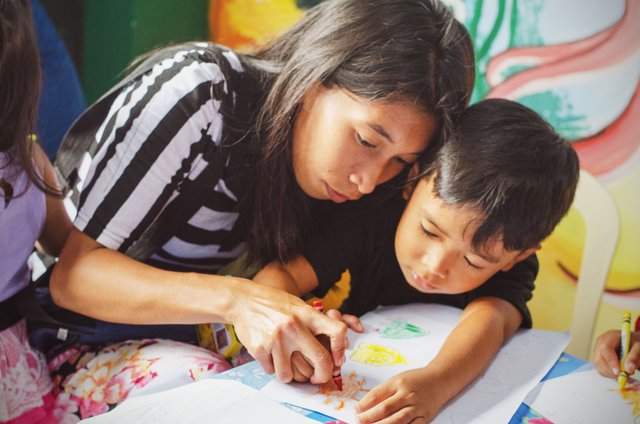 The workshop has two groups for the children
Basic Shapes, Coloring and Shading for children below 6 years old.
Coffee Painting for children ages 7 and up.
---
Creative Street Workshop were attended by 35 children at Church of Christ at Tagaytay. The event was facilitated by 10 artists and volunteers.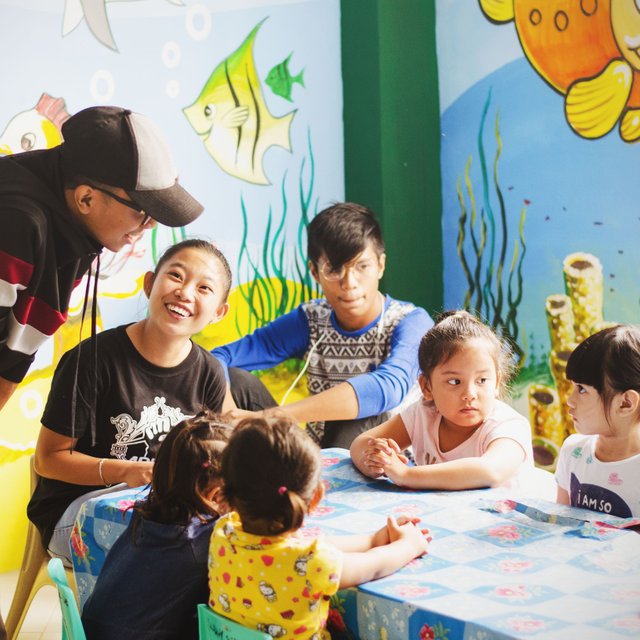 Basic Shapes, Coloring and Shading
Headed by Mark Rosales, Marie Ronno and Joaquim Pro
These little kids showed their talents by absolutely enjoying the session given by the volunteers. They were taught the basic shapes and how to turn them into an object and animals. Basic coloring to shading were also taught by using crayons and water color.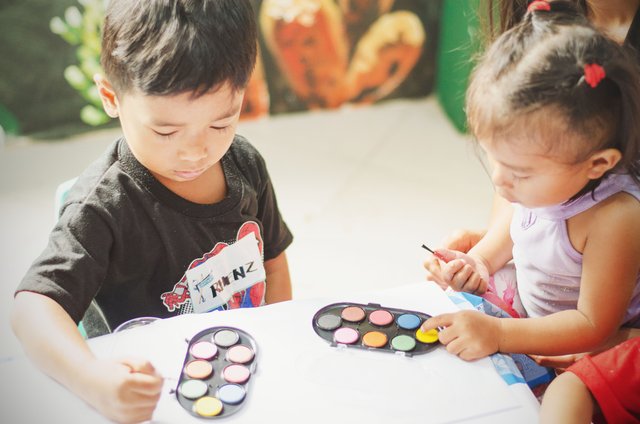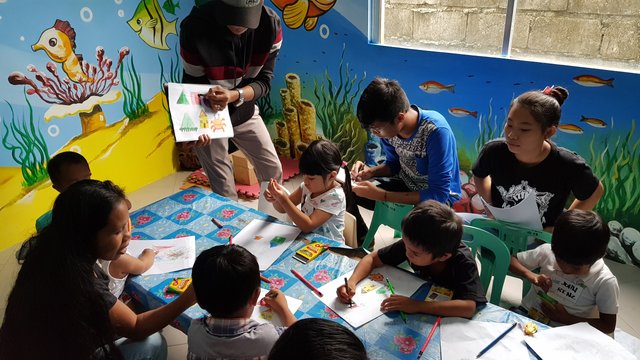 Coffee Painting
Headed by John Harold Peña, and assisted by Genesis Aala (yours truly), Benzson E, Aya Abad and Nyx Toledo.
In this art session, the children used coffee as a medium to paint on a paper. They also used paper plates as palletes, brush and water. The parents seemed so fascinated to know that coffee can be used to paint awesome scemeries, shapes and portraits.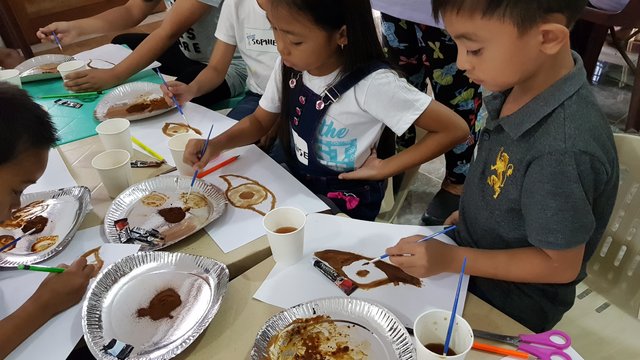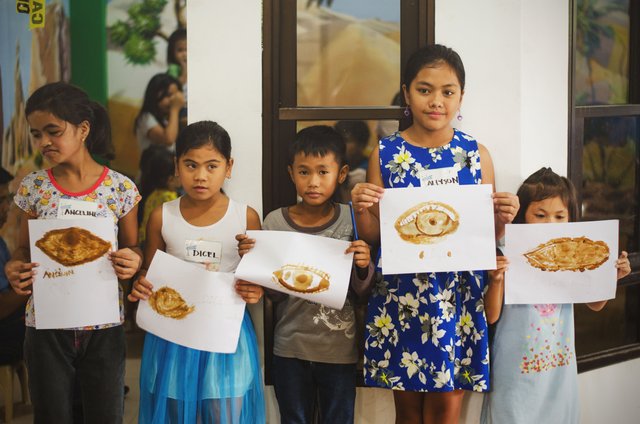 ---
The snacks and lunch were provided by the congregation of the church.
The feedback we received is so heart warming and melting. The kids and parents both enjoyed the art sessions and were inspired by the advocacy of the group.
---
The materials were donated by Rizza Joy Panganiban and Genesis Aala, best friends since high school.
I hope you got inspired too
Thanks for dropping by 🍀
---
---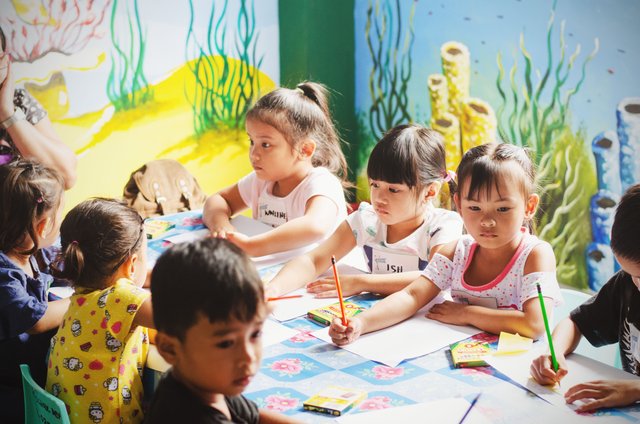 Photo credits to Ian Tuzon and Steph Masalta, Creative Street's Multimedia team.