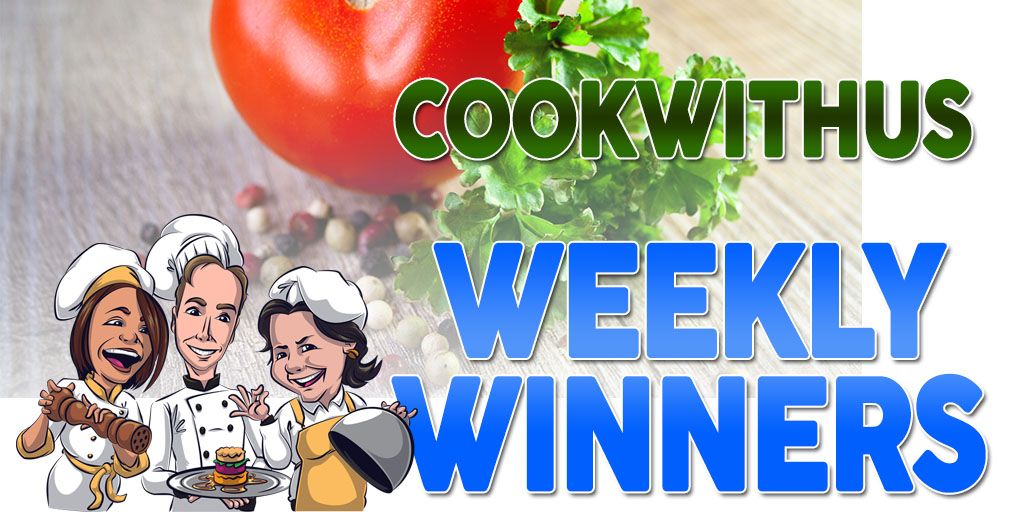 The Cook with Us team, @offoodandart, @pandamama and @chefsteve, were so happy with all the people that stepped up to the knife skills challenge. You guys really did a great job. It is when we are out of our comfort zones that we learn the most and you all seemed to learn and grow, as cooks, as a result of tackling this theme. We salute you for that!
---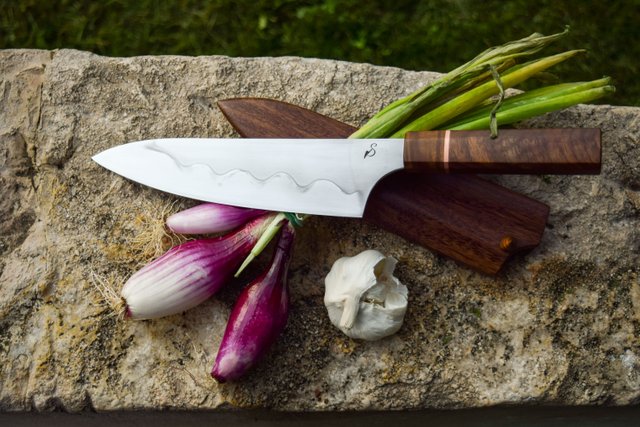 In case anyone missed the announcement yesterday, we want to remind you that the signups for The @docsmith Handcrafted Knife Contest have begun.
You must comment in the link above or the link below with the phrase "I'm in to win"
We politely ask that you resteem the contest announcement post to help spread the word. Thank you!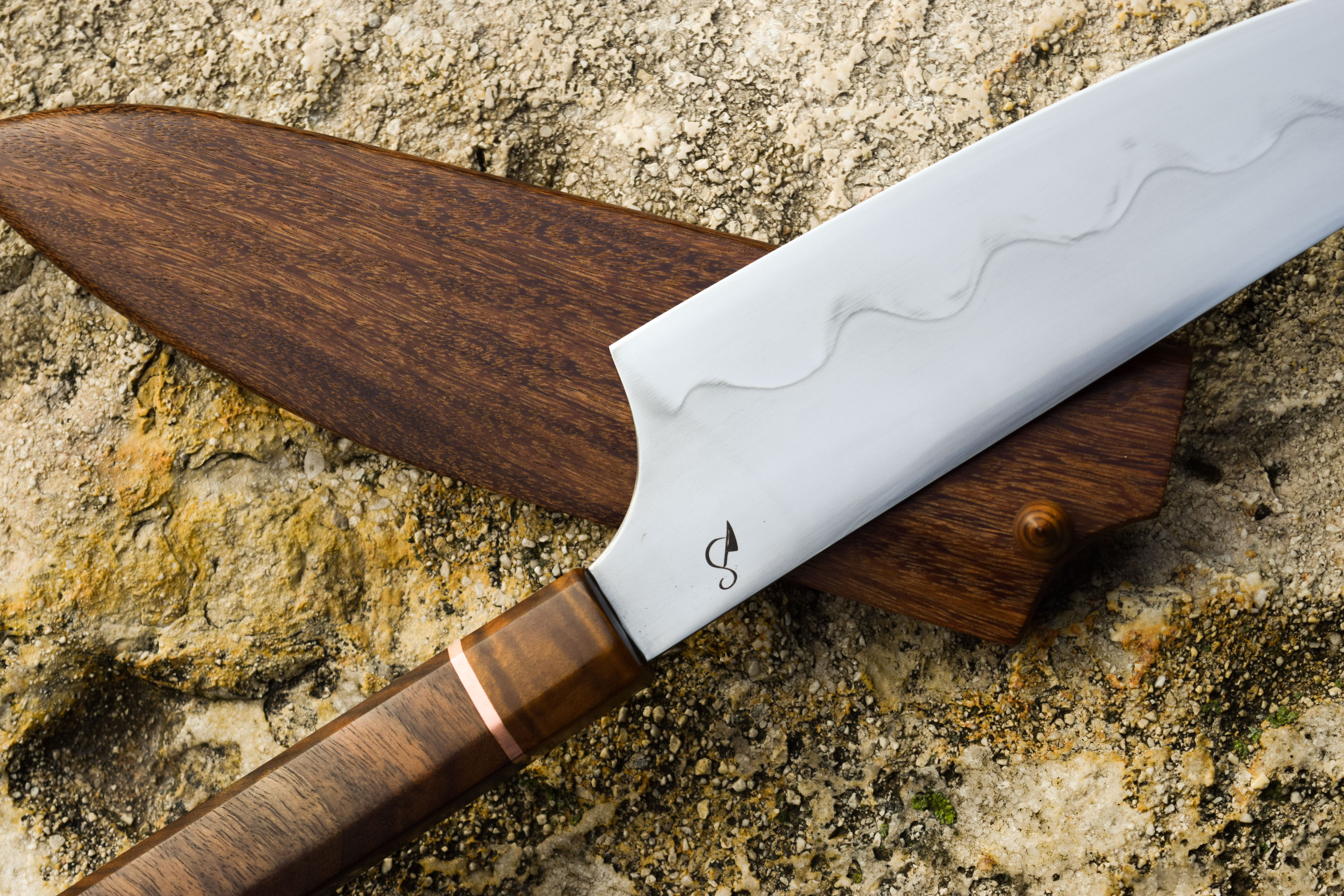 ---
One more thing before we get to this week's winners, we would like to remind you that this week is the The Great Outdoors Theme with very special guest judge @jaybird. This week we are also including a mystery theme of seafood. There is plenty of time to get those entries in for @jaybird to judge. And remember no sandwiches please!
OK, let's see who the winners are this week!
---
And The WINNER Is...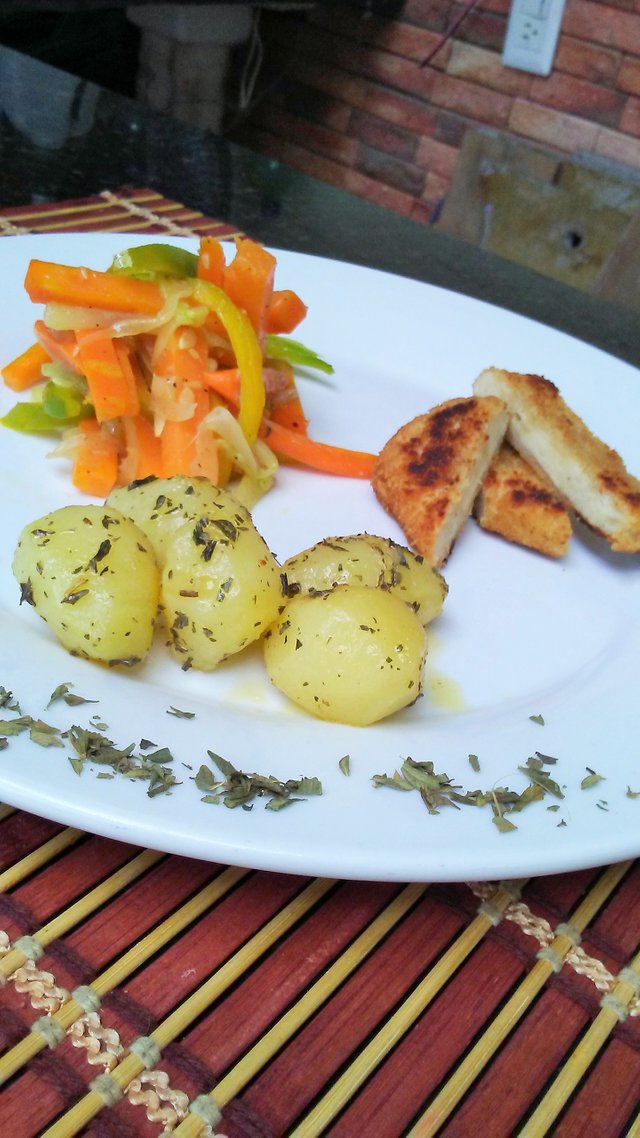 Congratulations @yesslife you are the winner this week! You will receive 5 SBD for placing first and you will advance to the winner's circle.
@yesslife, You made a delicious looking dish and your knife skills were excellent. In fact, you were the only person this week to make a tourné cut and you did it so well! I consider the tourné to be the most difficult cut to make. Thank you for sharing your dish with us and congratulations for advancing to the Winner's Circle!
---
Third place in the Winner's Circle is!…
Congratulations @birdsinparadise, You won third place in the Winner's Circle this week. You will receive 1 SBD as your prize.
@birdsinparadise, We thought that your tropical pizza was so beautiful and tasty with the coconut and cardamon yogurt sauce. Your knife cuts were very well done and we felt that they made your dish look so elegant. Thanks for sharing this dish with us!
---
Second place in the Winner's Circle is!…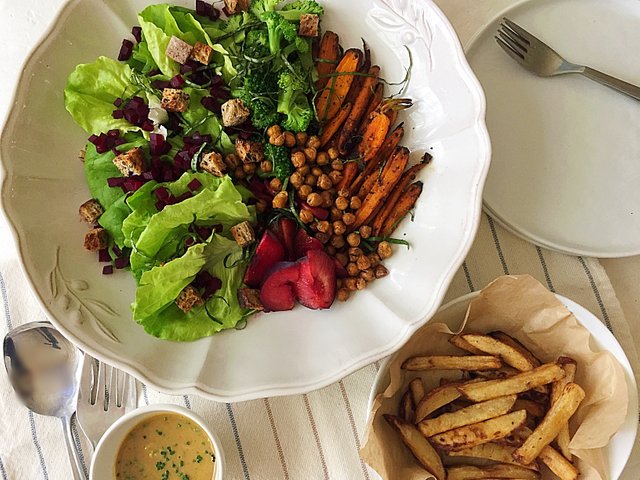 Congratulations @loveself, You won second place in the Winner's Circle this week. You will receive 3 SBD as your prize.
@loveself, Your salad was packed with great flavors and textures and sounded so great with the honey mustard dressing. Adding hand cut French fries to your salad was a stroke of genius in our book! Your knife cuts were very well executed. Thank you for sharing your dish with us!
---
The Winner's Circle Champion is!…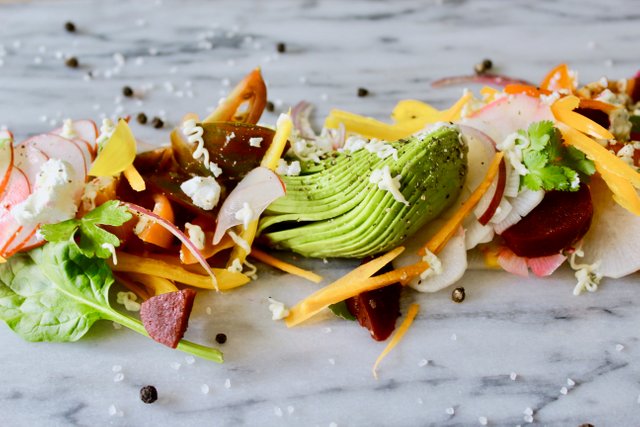 Congratulations @foodforsoul, You are the Winner's Circle Champion this week. You will receive 5 SBD as your prize.
@foodforsoul, You had an absolutely stunning entry this week! Your salad with aioli looked and sounded delicious! Your knife cuts were spot on and we loved that you made the gifs. It really helped to show the cutting method and hand position so well! I makes us think that maybe we should do a video contest soon! Thank you for sharing your dish with us!
---
The following, if participating in Cook with Us #21, will be competing in the Winners Circle, including our latest 1st place winner @yesslife. There will be three winners from the Winners Circle and the winners will be awarded 5 SBD, 3SBD and 1SBD.
ground2feet

loveself

foodforsoul

whattheduck

deimus

blackberryskunk

cooknbake

dianadee

alansthoughs

lizelle

gladysstillwagon

carolynstahl

plantstoplanks

pusteblume

birdsinparadise

foodflaneur

rawadventuress

saimondonata

leelektrik

yesslife
---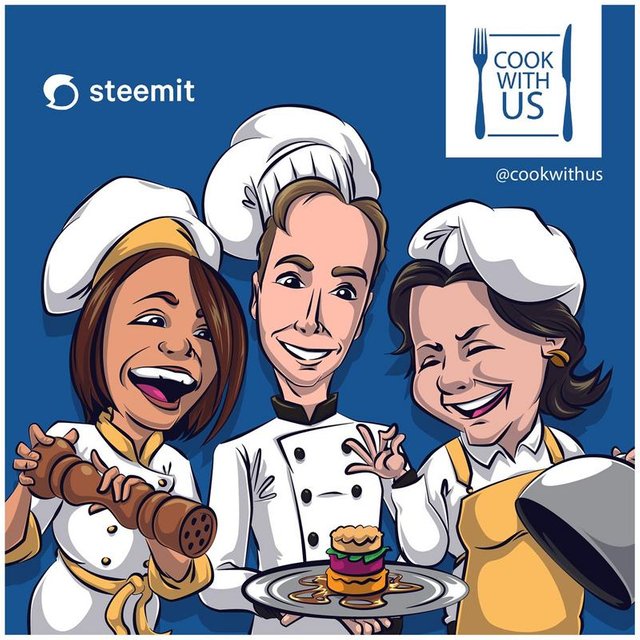 Acknowledgements
Another donation has come in from @sneaky-ninja. Thank you very much! Huge apologies for giving acknowledgement to the wrong person - who copied the sneaky-ninja name without the hyphen. We appreciate this most generous gift to our rewards pool.
Thanks for the delegation of 50SP from @goldendawne who runs a weekly curation program and has acknowledged several of our contestants already. This is a very much appreciated delegation.
Thank you to @curie for voting for our wonderful contestants. This is a great privilege for us to see their posts being acknowledged.
@zord189 gave an interesting new sponsorship called Steem Basic Income, to @cookwithus winner @birdsinparadise. @birdsinparadise has a lifetime vote from Steem Basic Income to encourage her to keep posting. This generous sponsorship was in addition to the weekly 5 SBD award for first place. Thank you @zord189!
A donation also came in from @sneaky-ninja for the month of July and again for the month of August - thank you so very much and @jedau also kindly made a donation to CwU and gave us a shout out. You can read his shout out post HERE.
There were many people that helped us to get this competition up and running. We would like to say a BIG thank you to them all and express our sincere gratitude for their contributions.
Please show your support for @aggroed by voting for him as a witness.
Thanks to @docsmith for the generous donation of a beautiful custom-made knife specifically crafted for Cook with Us.
We are delighted with the caricatures made for us by @bazbiscuit. Thank you Barry!
@jacklimberis made our banner and gif for us. Thank you Jack - we really appreciate all the hard and beautiful work!
Thank you @edenmichelle for making the youtube video for us. A huge thanks as well to @leelektrik for creating our logo.
Thank you VIEWLY for the View Token prizes that we will give to our contestants who make a little video of their recipes.