The @docsmith Handcrafted Knife Contest by @cookwithus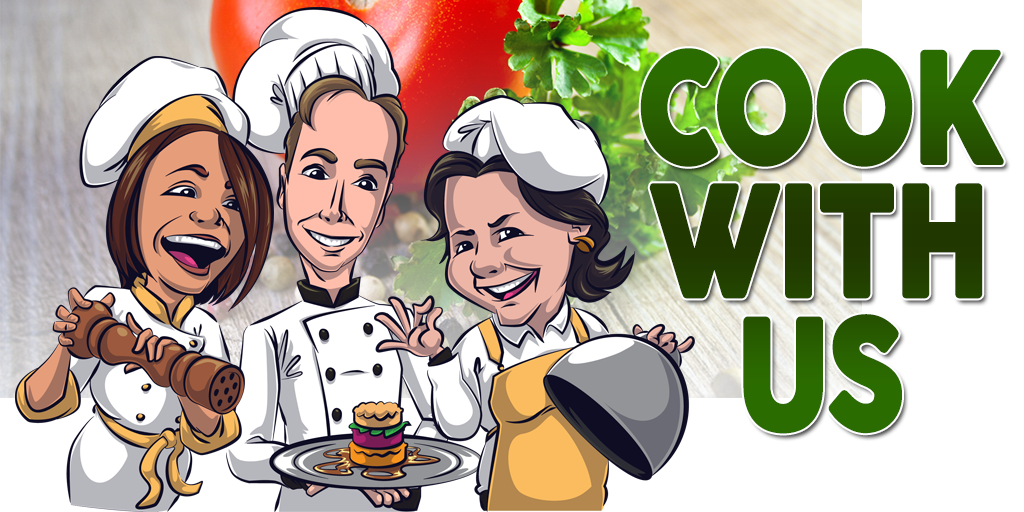 The @docsmith Handcrafted Knife Contest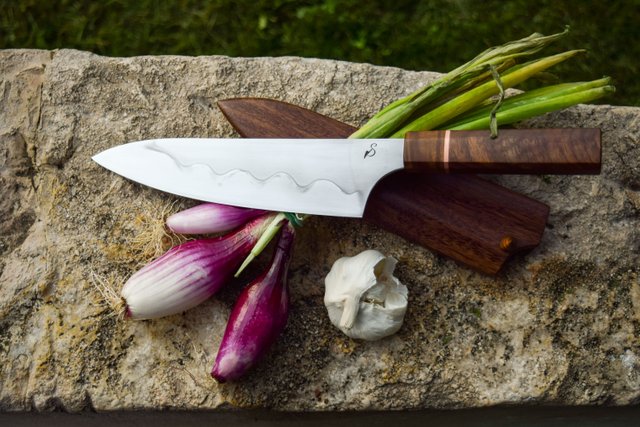 The @cookwithus team, @chefsteve, @offoodandart and @pandamama are pleased to announce the @docsmith handcrafted knife contest. If you would like to participate please comment below with the phrase "I'm in to win".
The talented knife maker, @docsmith has offered to make and donate one of his beautiful handcrafted knives to the winner of a special @cookwithus contest. The knife that @docsmith will donate is a medium sized gyutowith a hamon finish and laser cut with "CwU". These photos are of a knife that @docsmith has made. The winner of this contest will get a similar knife, delivered to them at no cost. The knife will not be exactly the same as all of @docsmith's knives are one-of-a-kind works of art. At the bottom of this post we will share some photos of the winner's knife while it is still being made! When you have time please head over to @docsmith and see his amazing work. @docsmith also sells his knives, so if you are not lucky enough to win this contest you can still have one of these handcrafted masterpieces.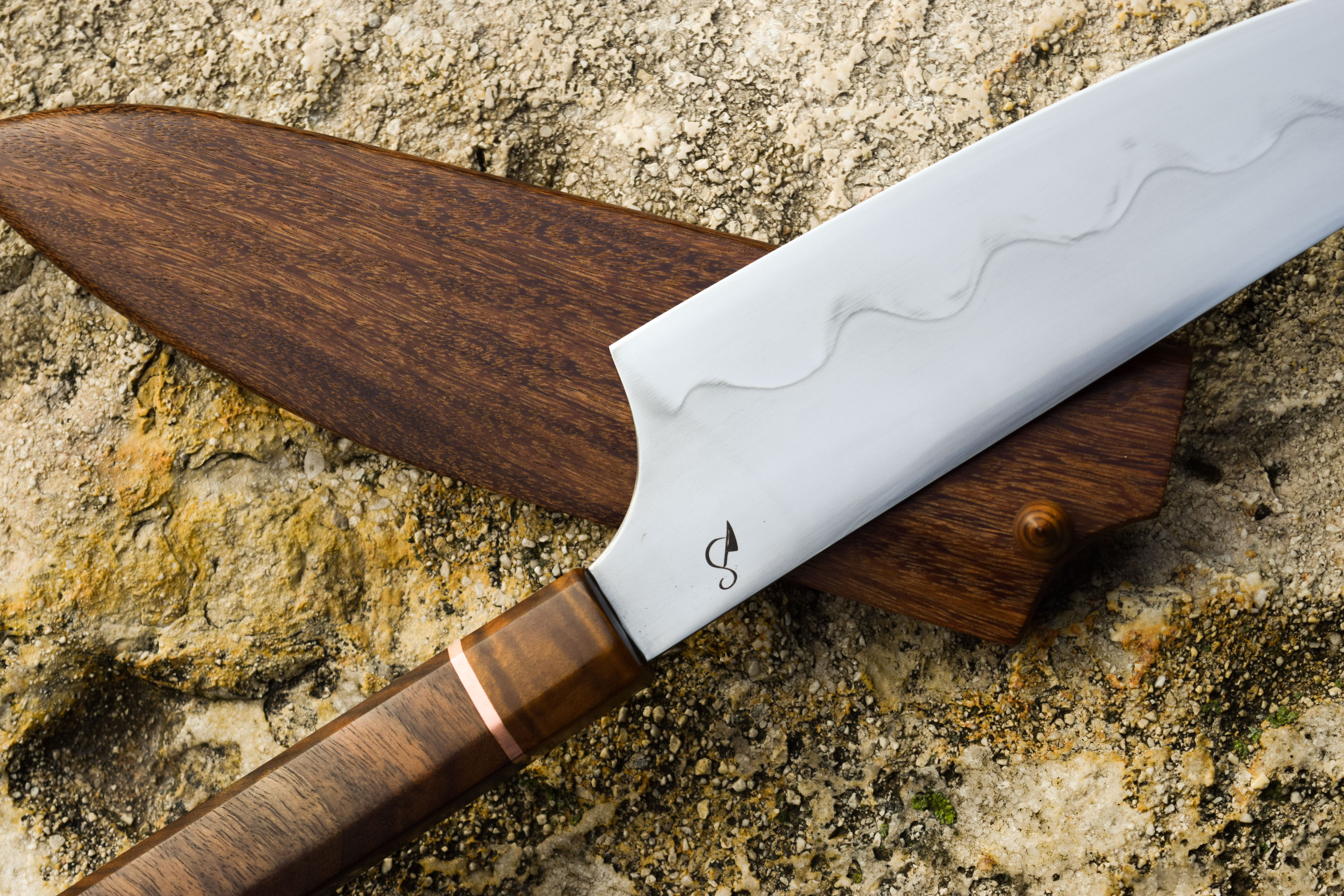 ---
How the contest will work
The contest will have three challenges and will take place over three weeks from August 28th until September 17th. You must sign up in the comments section of this post with the phrase "I'm in to win".
Week 1- August 28th to September 3rd
Hors d'oeuvre, Canapé or Bite-sized Appetizer
In the first week (STARTING AUGUST 28TH) you will make one hors d'oeuvre, canapé or bite-sized appetizer. This is a small flavorful snack that you might have at a cocktail party or before a dinner party. You can make anything that you want as long as it is small and can be eaten in one or two bites. Make sure that you include at least one photo with a hand holding the bite sized snack. After judging this week, 1/2 of the contestants will be eliminated.
Week 2- September 4th to September 10th
Mystery Basket
There will be four ingredients in the mystery basket and they will be revealed on Tuesday September 4th. You will make one dish of your choice using all four of the mystery basket ingredients. Expect that one ingredient will seem a bit unusual. But, you must find a way to use all of the ingredients in your dish. If one of the ingredients is a protein, we will offer a meat and vegan option. We love our diverse community at Cook with Us and we want everyone to go after this amazing prize, in their own way. After judging this week, 1/2 of the contestants will be eliminated.
Week 3- September 11th to September 17th
A Three Course Meal
In the final week, you will made a three course meal consisting of one starter, one main dish and one dessert. What you make is completely up to you. Just make sure for each course that you make only one dish. After judging this week there will be only one very happy winner!
One last reminder… You must sign up in the comments section of this post with the phrase "I'm in to win".
A Winner's Knife in the Making
This @cookwithus contest will be very challenging because the prize is so special. Let's take a look at the @docsmith knife while it is still being made.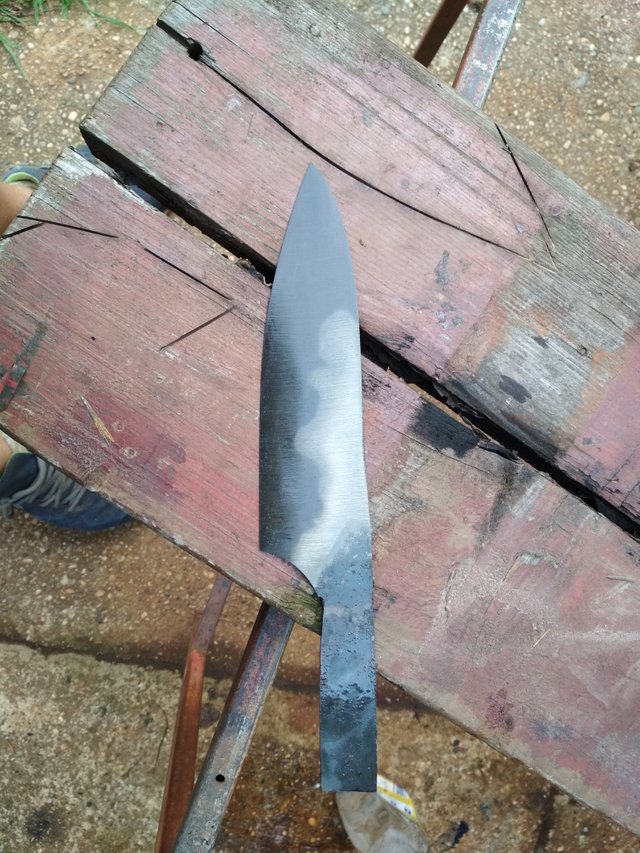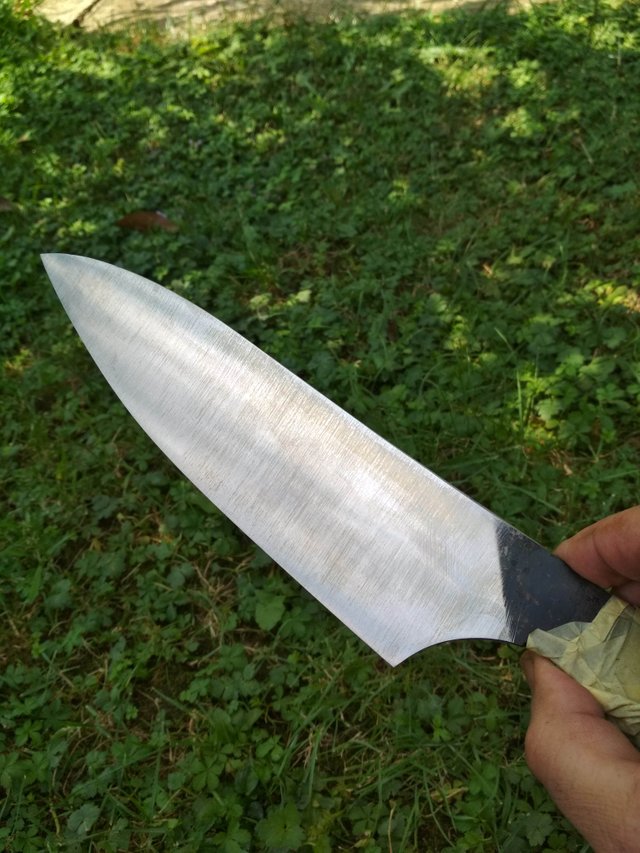 @docsmith explained that the knife had a first dip into acid to see how the hamon turned out. He also said that the knife starts out being sanded at 60 grit (pictured above) and that he then works up to 600 grit sanding. @docsmith then continues the sanding process by hand. We will post more photos as the knife making process continues. We can't wait to see the finished knife!
---
Additional Sponsorship
@cookwithus has built up an amazing community of passionate cooks. We foster a positive and open environment where people can gather each week and share ideas, information and complements, while engaging in our friendly contest. We are always looking for ways to increase our prizes to reward our winners in a way that more closely matches their efforts. If you are interested in sponsoring our contest then we would love to hear from you. You can see how one generous sponsorship from @docsmith has created this whole separate contest that will bring together so many talented Steemit cooks. Please follow the links below to contact us on our discord to discuss your sponsorship.
Cook with Us is on Discord

To join, please follow the steps below.
- Create a Discord account if first time on Discord. It's best to use your Steemit username.
- Download the Discord app which can be found here.
- Click on this link to join the Cook with Us channel.
---