Cook with Us #20 - Post Your Entry Here
Welcome to Cook with Us #20!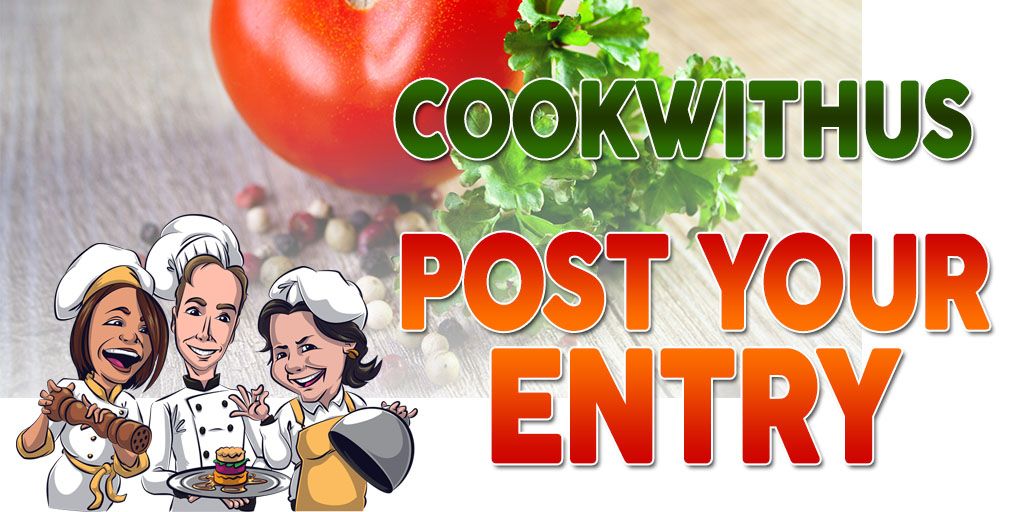 The theme for Cook with Us #20: Knife Skills
This week the Cook with Us team - @chefsteve, @offoodandart and @pandamama - want you to create a dish of your choice that showcases your knife skills.

Knife skills are the foundation of cooking. We believe that this one skill determines if someone enjoys cooking or not. A person that is skilled with a knife can quickly get their ingredients ready for cooking. Ingredients that are uniformly cut will result in a dish that is cooked evenly and looks beautiful. Not everyone may be familiar with all the culinary knife cuts, so let's review them below.
The basic culinary knife cuts are:
1, Batonnet
2. Julienne
3. Allumet
4. Fine julienne
5. Large dice
6. Medium dice
7. Small dice
8. Brunoise
9. Fine brunoise
10. Paysanne
11. Lozenge
12. Rondelle
13. Tourné
14. Flute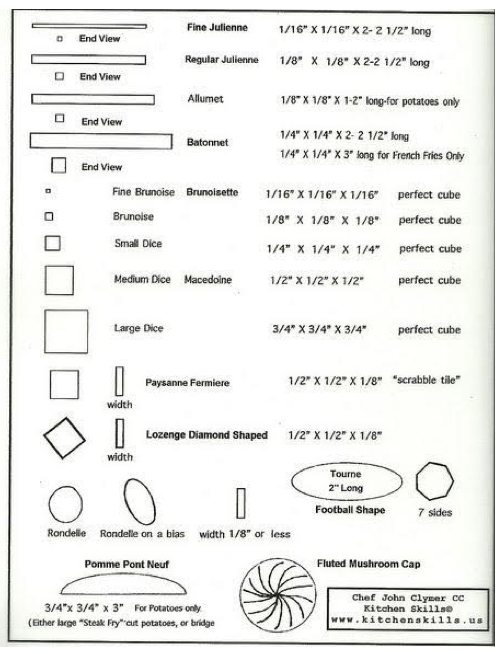 We don't want to disqualify your entry so don't forget to include the knife cuts you used in your dish.

---
The DocSmith Handcrafted Knife Challenge
28-August-2018 - 17-September-2018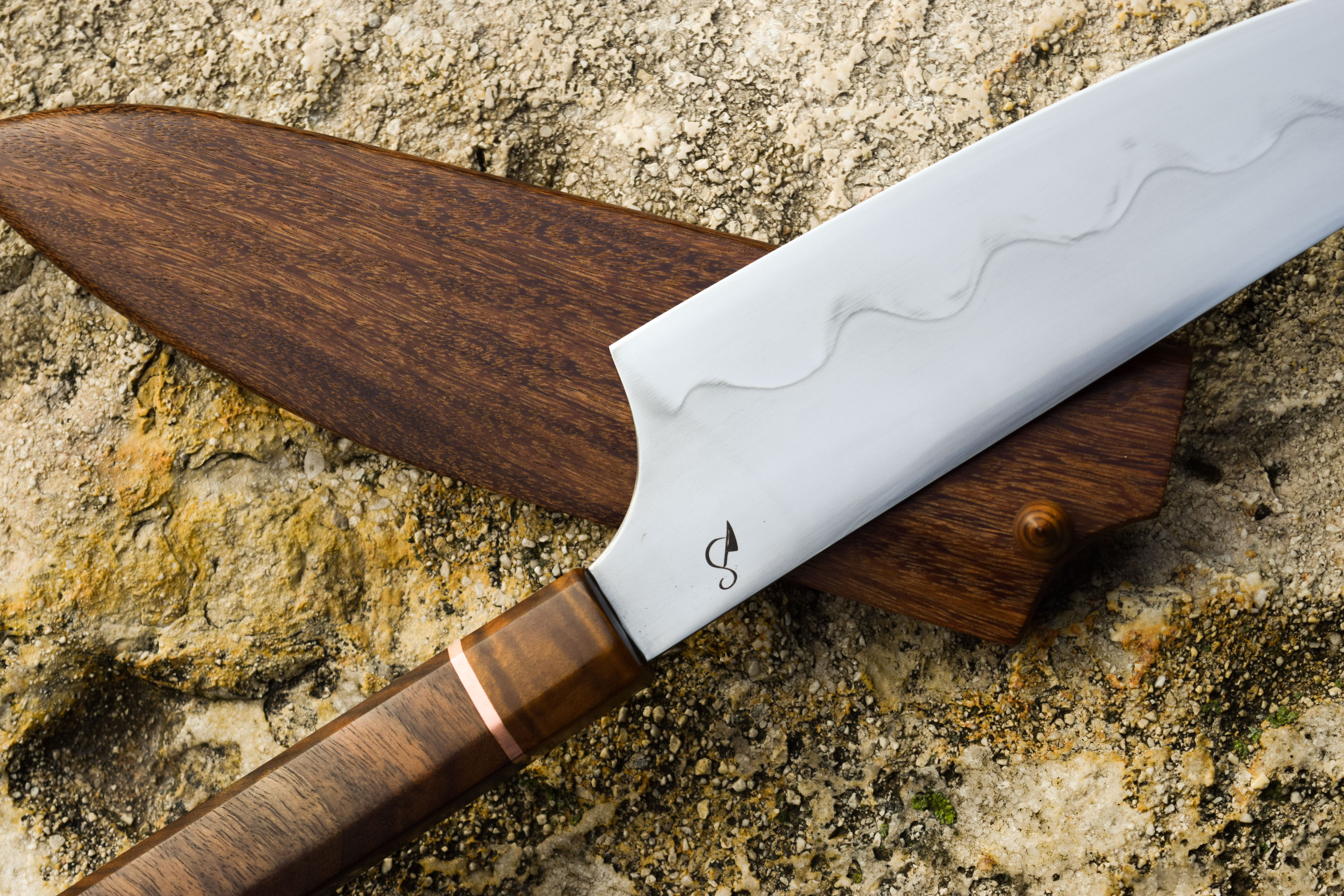 This week's theme of knife cuts is the perfect introduction to the upcoming @docsmith handmade custom knife contest that will be hosted by Cook with Us later this month. The talented knife maker @docsmith will be making a custom Cook with Us branded chef's knife that will be the top prize of the three-week contest. Sign ups for the special @docsmith contest will begin this weekend in our Cook with Us newsletter. Also in the newsletter we will outline how the three-week contest will work. We are super excited to be able to offer such an amazing prize!
---
The Cook with Us Calendar

---
The Cook with Us Contest
The Cook with Us team - @chefsteve , @pandamama and @offoodandart - is very excited to welcome you and look forward to getting to know you as we cook or create dishes together. It is our intention to build a community of people that enjoy cooking and sharing with each other.
The contest is divided into two groups. The first group is the General Pool and the second is the Winners' Circle. Each group will have three winners ranking from 1st place to 3rd place. Every contestant starts in the General Pool. The 1st place winner in the General Pool advances to the Winners' Circle in the next round.
We are pleased to announce the following prizes for each group:
Winners' Circle
The following, if participating in Cook with Us #20, will be competing in the Winners' Circle.
---
Cook with Us Official Contest Rules
Please take some time to review the contest rules below. We have made a few changes. We understand that a lot of work is put into every post and we do not want to disqualify anyone for not following the rules. If you are unsure about any of them, just ask us for some clarification. We will be happy to help you.
Contest Entry Rules
General Contest Rules
---
Cook with Us is on Discord

To join, please follow the steps below.
- Create a Discord account if first time on Discord. It's best to use your Steemit username.
- Download the Discord app which can be found here.
- Click on this link to join the Cook with Us channel.
---
Acknowledgements
Another donation has come in from @sneaky-ninja. Thank you very much! Huge apologies for giving acknowledgement to the wrong person - who copied the sneaky-ninja name without the hyphen. We appreciate this most generous gift to our rewards pool.
Thanks for the delegation of 50SP from @goldendawne who runs a weekly curation program and has acknowledged several of our contestants already. This is a very much appreciated delegation.
Thank you to @curie for voting for our wonderful contestants. This is a great privilege for us to see their posts being acknowledged.
@zord189 gave an interesting new sponsorship called Steem Basic Income, to @cookwithus winner @birdsinparadise. @birdsinparadise has a lifetime vote from Steem Basic Income to encourage her to keep posting. This generous sponsorship was in addition to the weekly 5 SBD award for first place. Thank you @zord189!
A donation also came in from @sneaky-ninja for the month of July and again for the month of August - thank you so very much and @jedau also kindly made a donation to CwU and gave us a shout out. You can read his shout out post HERE.
There were many people that helped us to get this competition up and running. We would like to say a BIG thank you to them all and express our sincere gratitude for their contributions.
Please show your support for @aggroed by voting for him as a witness.
Thanks to @docsmith for the generous donation of a beautiful custom-made knife specifically crafted for Cook with Us.
We are delighted with the caricatures made for us by @bazbiscuit. Thank you Barry!
@jacklimberis made our banner and gif for us. Thank you Jack - we really appreciate all the hard and beautiful work!
Thank you @edenmichelle for making the youtube video for us. A huge thanks as well to @leelektrik for creating our logo.
Thank you VIEWLY for the View Token prizes that we will give to our contestants who make a little video of their recipes.
---