#5 Minnowhelper Writing Contest!!!!
Hello Steemians,
welcome to the #5 writing contest!!!
For users who still do not know our series of contests, the main idea is to encourage users of Stimmit.com and Busy.org to produce creative publications.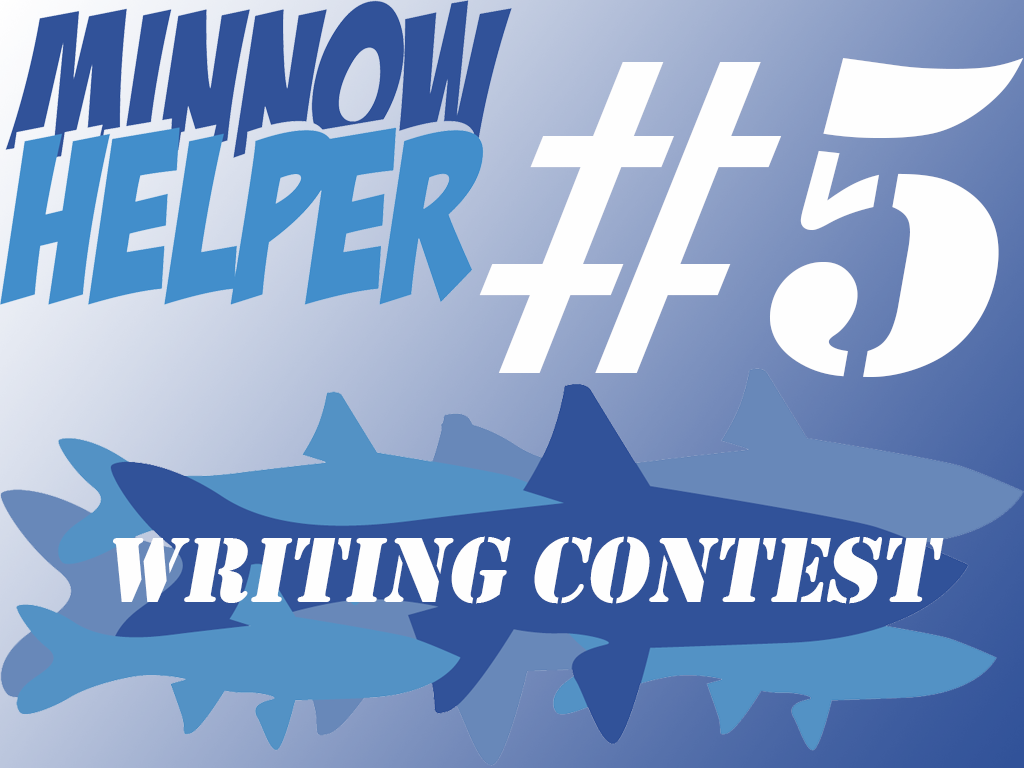 Which is the prize?
All the SBD accumulated in the @Minnowhelpercont account until the contest ends!
the @minnowhelperteam, makes donations daily for the contest and every day there are donations from the users of the blacklist. (http://www.minnowhelper.com/blacklist.txt).
Each user is invited to make a donation to reward the authors who participate in the # 5 contest.
The prize will be distributed among all the participants of the contest.
Rules of the contest.
Write a Creative and Original Post (more than 500 Words). Important, your publication must be a new Post. Post greater than 1 day will not be accepted.
Vote this message with 100%. This will help fund future Prize funds..
Resteem this Post. This will help other users to take part in the contest.
Register your publication by sending 0.01 SBD to @minnowhelpercont.





50% of your registration will be used to buy Votes for your post and the other 50% will be added to the prize.
Who wins the contest?
All users who comply with all the rules of the contest
Important: if for any reason a user does not meet any of the conditions, will not be entitled to request part of the prize or refund of the registration.
Note: Transactions by mistake or with invalid URLs. They are considered a donation to the contest.
FAQ
Is there a specific topic?
The subject of writing is free. Each author must be creative, that's why we do not want to restrict their creativity by giving them a work theme.
Can I submit more than one publication?
Of course, we want the efforts of the authors to be rewarded. The more publications you publish, the more likely you are to win the contest.
How do I know if my post is qualified?
Your Post will receive an upvote from @minnowhelpercont if it meets the requirements of the contest.
When is the next contest?
We recommend you to follow us, so every time we publish a new contest or updates of the Bot, you will be informed.
When is the deadline to participate?
Check the countdown on our website. http://www.minnowhelper.com
At this point, we would like to thanks all users who use @minnowhelper daily and especially those who participate in the contest. Good luck to you all.
Happy Bidding & Have fun!
The @minnowhelper team.
---
You make a bid, but you don't get a vote?
The bot can occasionally lose upvotes due high load or other some reason, don't worry your bid will be refund as long if you follow this rules:
After you place your bid, please wait at least 4 hours before contacting us about a missed vote.
This is the bot error, you send a "valid" bid and you not receive a upvote.
You send a bid but is not registered as "valid" or "invalid" bid ( Invalid bid are refunded automatically ).
You can contact us only leaving a message on Slack Chat. We check messages about once a day, so please just leave one message. If I haven't responded within 24 hours, feel free to leave another.
Important!!! Writing comments in other users post about refund or in @minnowhelper posts will not be tolerated as valid refund procedure and not be refunded we can not monitor one thousand locations. Also users on ban list cant be refunded sorry...