My First Contest for Fellow Steemit Newbies | One-Liner Life Mantra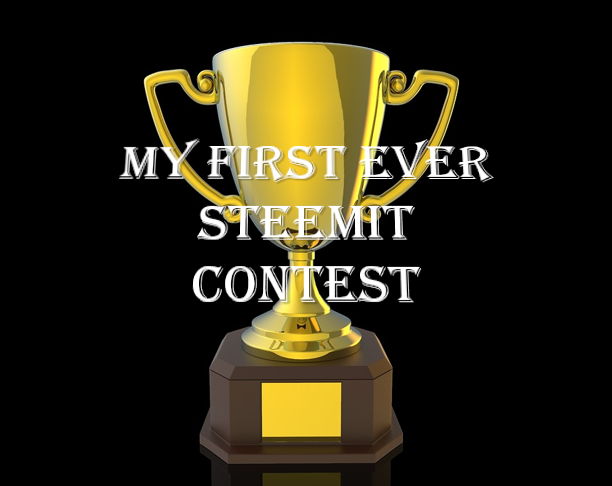 Source: Pixabay
Contest Title: One Liner Life Mantra Contest
Who May Join: Any Steemian with Reputation 50 and below
How Long the Contest Runs: (7 days) from now until the deadline: Midnight of Feb. 23, 2018 (Philippine Time)
How to Join:
This is my first contest ever, I am also new here and needs a boost but I would love to help my fellow red fishes, this is experimental but I hope this works...
Follow me.
Upvote this post.
Resteem this post so more red fishes will know and join.
Write a post about your one-liner life mantra. An example of a one liner life mantra is, "It's never too late for anything." I personally love that line and say it to myself quite often because that's what you do with a mantra, you repeat it to yourself to have a positive effect on you, to inspire you, motivate you, encourage you, something that leads you to live a positive outlook in life. Write the one liner life mantra first then tell us how you use this mantra, how it has helped you in your life and everything you can share about this belief of yours. Please take note, that it should be a "one liner" or just a sentence for the theme then support it with a paragraph or paragraphs stating your story on how this one-liner impacts your life. Please send an original work, do not plagiarize.
Include a photo that is relevant to your post, it can be your own photo but you can also use free stock photos online (example: Pixabay). Use proper citation of photo sources if they are not yours. Please do not violate copyrights.
Refer a fellow redfish to join the contest and mention them in your post.
Leave the link to your post as a comment to this post so I will know you have an entry.
Use "lifemantra" as the first tag for your post.
Prizes:
1st prize = 3 SBDs
2nd prize = 2 SBDs
3rd prize = 1 SBD
Consolation Prizes will be given to everyone who will join but the amount will vary on how much this post will earn, mainly because the prizes for them will be taken from here. It's guaranteed that there will be no losers! If the post earns more, it will be my discretion how much percentage of the full payout will be allocated to the non-winning contestants, but they will be getting less than the prizes of the winners, definitely.
The Respectable Judge: The judge will be my good Steemit friend @cadawg.
Criteria for Judging: Overall, if the instructions above are followed, the clarity of the author in presenting his or her piece and added to that is the impact of the photo to what he/she is trying to present.
Why am I making this contest?
Primarily, I want to help my fellow red fishes. I want to help them come up with a good post about life and to share a positive belief that they have to everyone that will help others in their self-improvement. I want new Steemians to be able to make a post that is simply focused in one thing and to encourage them to use a relevant image in their post and see how it impacts presentation. Basically, it's all about the basics, as we are all starting and since this is my first contest. I want the contestants to make a minimalist post but it sends a very powerful message for others. I want them to dig inside them and reflect on some things that move them positively and share it to everyone in Steemit. I believe Steemit is all about connecting to our human, like what our mentor @surpassinggoogle always say. This is my own little way of doing it. Let's mine our minds, look into ourselves and share positivity, inform others and thus make the world a better place. This is my first time to host a contest, thus this is experimental. I really hope newbies who qualify will join and enjoy making their pieces.
Tip for Newbies: Joining contests is one of the best ways to earn in Steemit. I know it's kinda common sense but we can overlook that sometimes. Please support this contest and may you all make contests for our fellow red fishes, too, in the future. Keep Steemin'!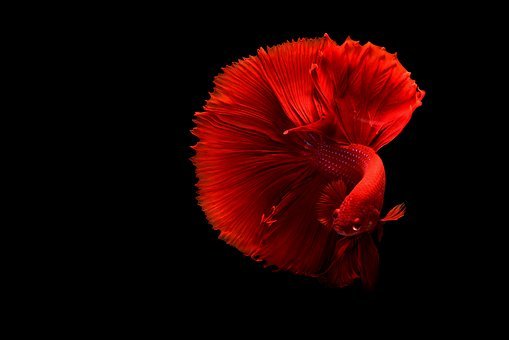 Here is a beautiful red fish, a male full red halfmoon betta.
Source: Pixabay
#steemitachievers
#steemph
#steemitfamilyph


Please support @surpassinggoogle as a witness by voting him here and type in "steemgigs" in the first search box.
If you want to give him witness voting decisions on your behalf, on that same page type in "surpassinggoogle" in the second box as a proxy.
Support his other brainchild projects like #untalented, #steemgigs and #teardrops. Thank you!