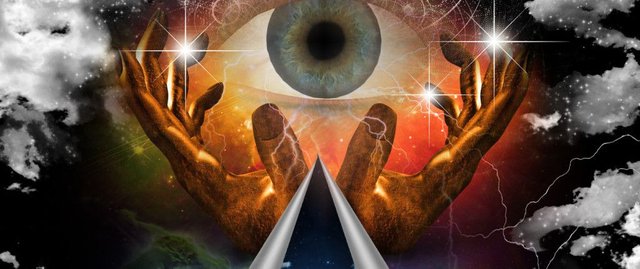 Politically Correct Brave New World
I've recently re-read both A Brave New World & 1984 and I just wanted to write a couple articles that display a few parallels with today's society. The chief focus of this first post is to highlight the nefarious creep of political correctness and show how this feeds the Orwellian concept of groupthink.
Firstly (as always) what consenting adults do, who they are and what brings them happiness is of no interest to me and receives zero consideration by me. I understand that life is the pursuit of happiness and so as long as everyone is happy then who am I to judge? That said, certain people/collectives within the burgeoning PC culture are now beginning to police both language and traditional lifestyle choices and so equally who are they to judge?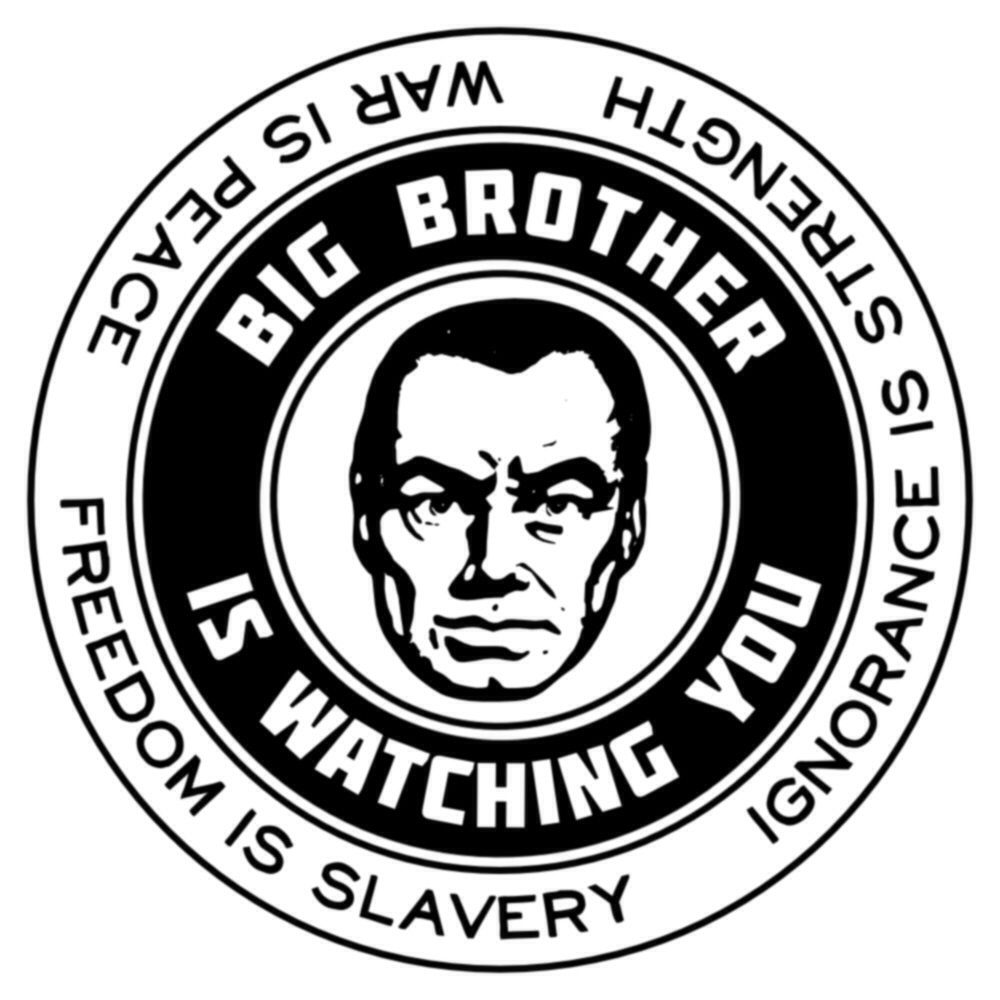 Source
Politically Correct Mind Control
Personally, I downright refuse to bow down to any form of political correctness or group think. To me PC culture is akin to mind control and I refuse to have either my thoughts or my speech policed. Indeed think what you like and be who you are (I applaud your right to do so) but don't always expect me to follow suit. Don't expect me to fall in line with certain elements of society that have appointed themselves as judge in some strange pseudo intellectual morality court.
I also refuse to stand idly by whilst the lives and minds of families and children are placed on the frontlines of a subconscious societal re-education camp. Used as pawns in a game the vast majority of people have no idea is even being played. A game that whispers into the ears of the youth and denigrates the wisdom of age, the parent.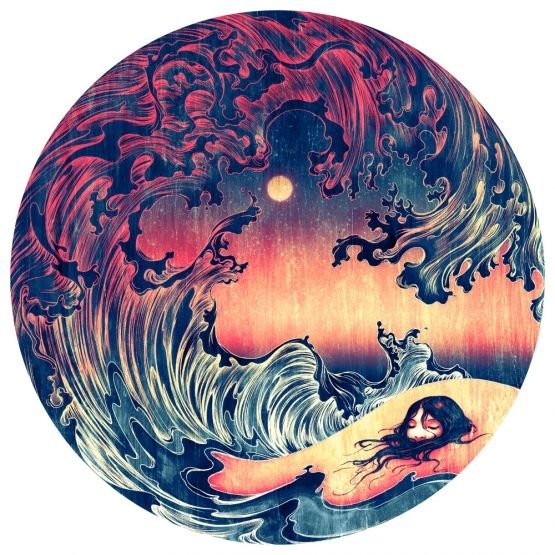 Source
Waves Of Change
Society is changing but it's not an organic evolution. This tsunami of change is both planned and manipulated to speak to the better side of our nature. Indeed who doesn't want a world where everyone is free to be who they are without fear of persecution? Alas and often without their agreement and acquiescence (many are speaking out about this culture) minority groups are now being used to taylor the fabric of a fraying society. To change the entire foundation of the world in order that it can eventually be rebuilt from the ground up. One day the intent of this change and groupthink is to sweep aside all those that stand in it's way. But stand firm my friends for labels will only stick if you allow them and the more labels they create the less power their words have.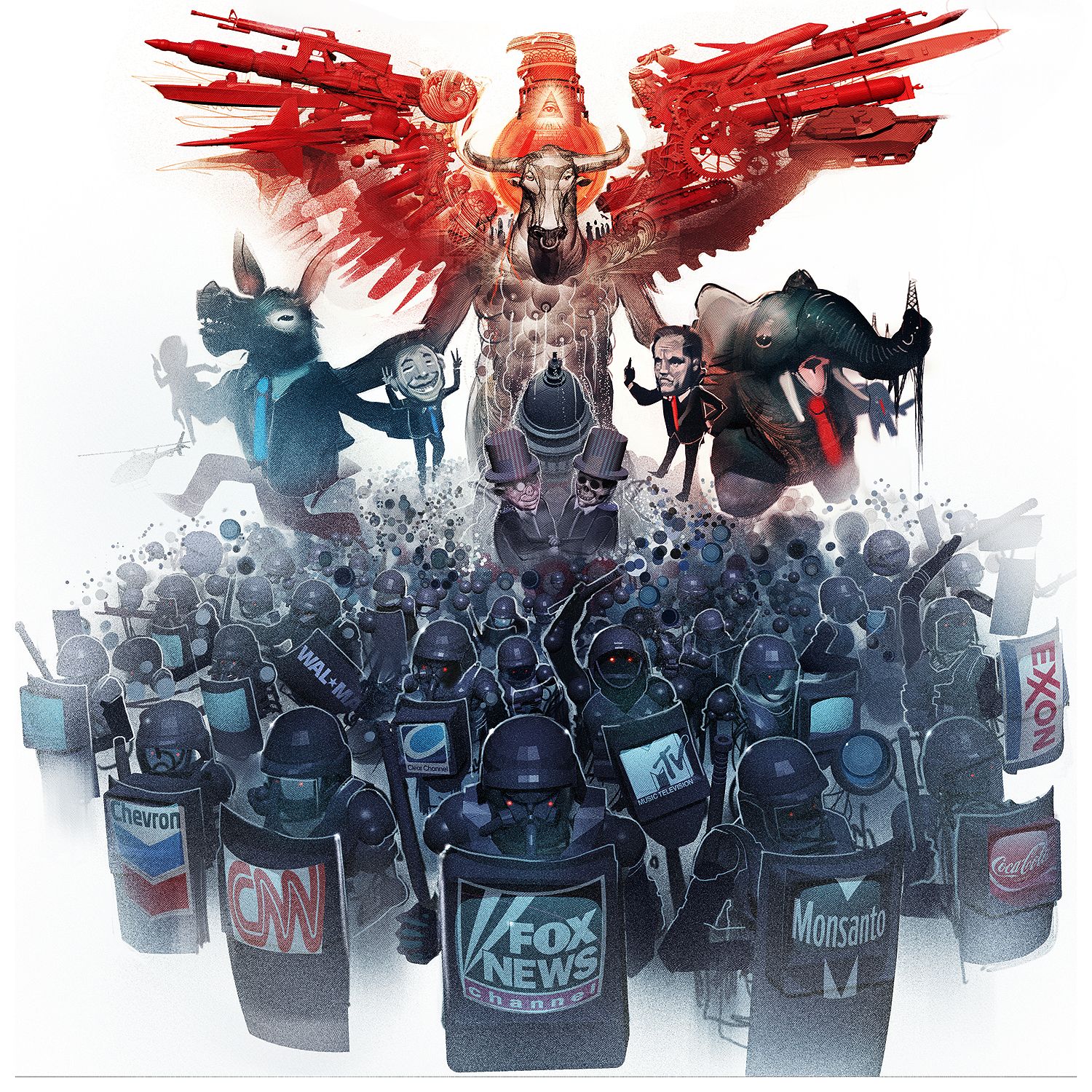 Source
Labels Of Control
For thousands of years humanity has dragged itself up from the dirt. Blood, sweat and tears have brought us to this moment in time! Has it always been perfect? Most definitely not! But out of the dark ages rises renaissance and day always follows night. It's how we balance these polarities and rise to the challenge of our age that defines both who we are and the course of our history. Indeed the open debate of dogmatic principles and the mutual exchange of opposing views is how we move forward as a species.
Alas, the digital thought police believe they can change the world by (literally) placing their fingers in their ears and jumping up and down like a petulant child every they hear an opinion that challenges their world view? How shallow their intellectual foundations must be! And yet after the waxing and waning of giant epochs of time and the rise and fall of civilisation suddenly the PC twitterati have all the answers.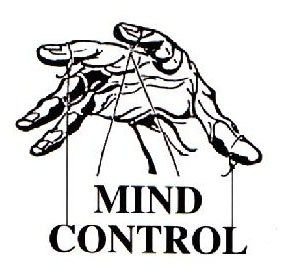 Who could have known our salvation lay in the banning of gender pronouns and the policing of inadvertent micro-aggressions? Thanks for enlightening me guys, but can I ask who defines the boundaries of this brave new world? Who are the self proclaimed arbiters of truth and what makes them the purveyors of such wisdom? Indeed are these ideas even their own? Do they own their thoughts and minds or have they given them away to some idealistic utopian form of collectivism? Are the labels they so readily attach to themselves and others their own or have they been given to them? Indeed if they acknowledge that they have been handed down to them then why are they so happy to wear a label of someone else's construction? Someone they've never met.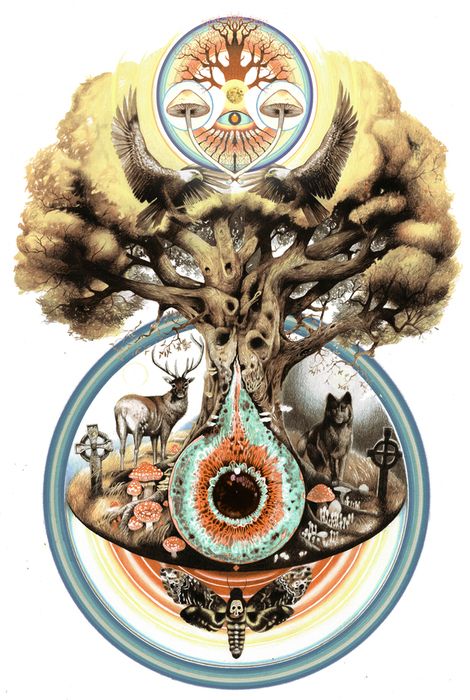 Source
A Brave New Utopia
.The envisaged world where nobody is ever offended, depressed or hurt is beginning to read like a Huxley novel. Because you know life hurts and sometimes it's hard but equally pain births wisdom. Indeed sometimes when viewed from outside of the moment and in a larger context our hardships often inspire our greatest lessons, our personal renaissance. And to cushion yourself from life is akin to suffocating your growth, stalling your journey.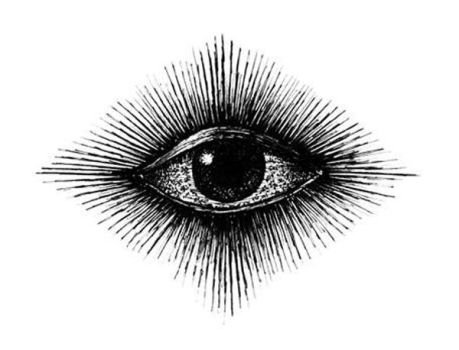 Source
But alas the PC culture knows best and the idealistic thought dystopia they're intent on creating is creeping into every facet of our lives. Into the minds of the youth and of children too young to balance and understand the inherent confusion of this brave new world. The educational group think mind virus spreads with an ever increasing list of "phobic" labels pinned upon those that question the wisdom of our current direction. The vacuous idealistic thought ghettos of social media give birth to an exponentially increasing array of divisions, except they're divisions labelled as inclusivity. With 71 gender options now offered on facebook is it any wonder children are confused? I'm confused!! Is this inclusive or divisive?.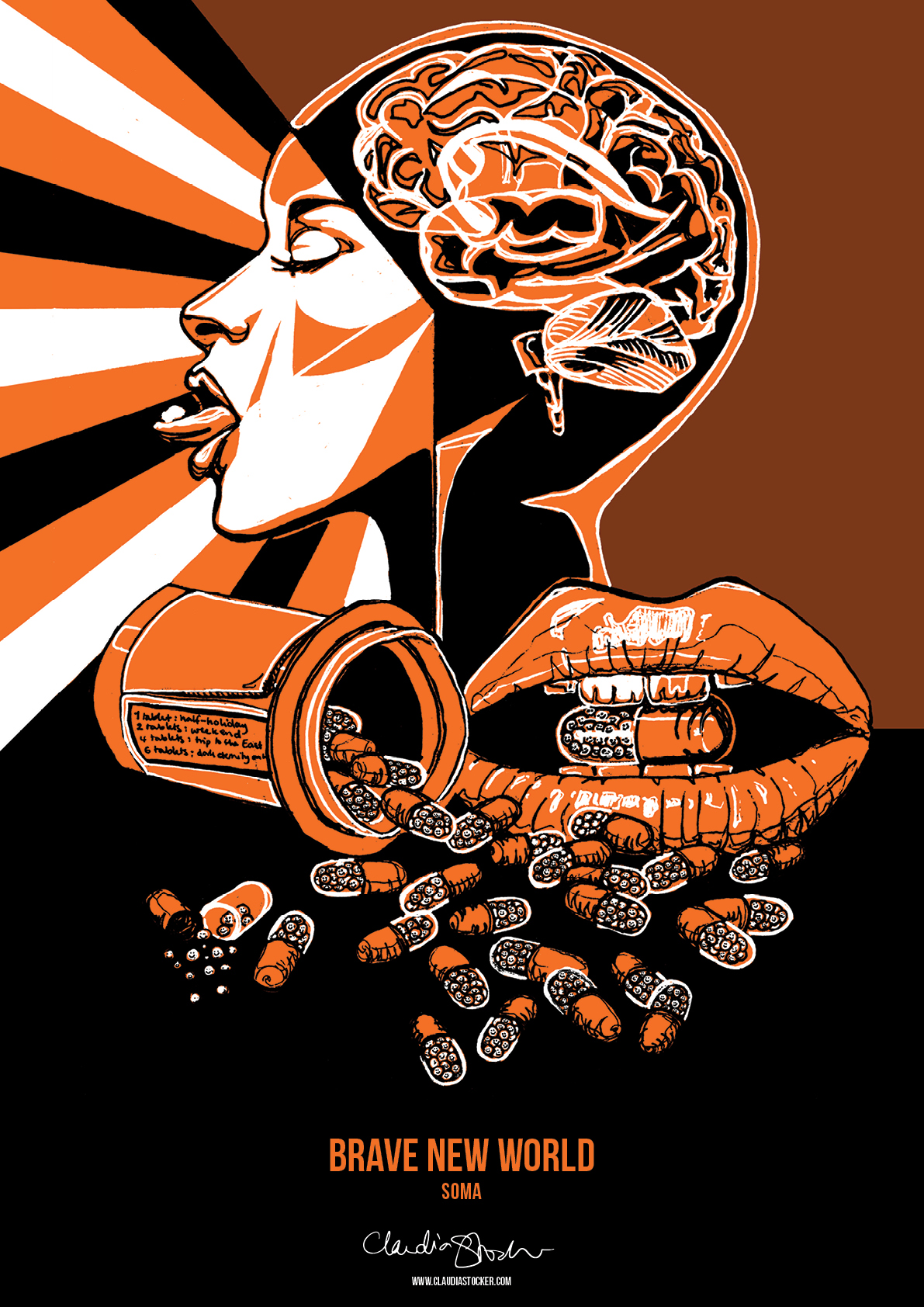 Source
Digital Soma
Now as you may have noticed I've already referenced and drawn a couple of parallels to Huxley's brave new world. Indeed the faux progressive utopian dystopia of an enforced worldwide safe space contains many hallmarks that can be directly related to his masterpiece. That said, who would have guessed that the Soma of our age would be digital in construct. If he had written that the majority would become enslaved to both their phones and the machinations of digitised social media thought ghettos, who would have believed him?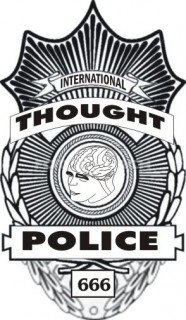 Source
Equally many aspects of this brave new world are also beginning to bare striking resemblances to Orwell's 1984. As the world begins to increasingly resemble a dystopian "best of" compilation it appears that someone has been taking notes.
Never ending war = War on terror
TV's that watch the watcher = Smart TV's
Newspeak = Political correctness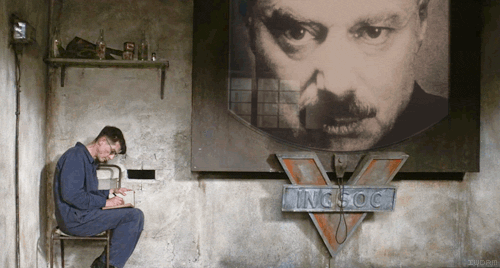 What Is Newspeak?
For anyone that is unaware of the term newspeak it was coined by Orwell in his novel 1984. It relates to the slow but steady erosion of language and thus our ability to communicate. Certainly when we think we do so in words and thus the erosion of said words also gradually reduces our capacity for intelligence. With the increase of text speak the policing of language, gender pronouns and both verbal and literary micro-aggressions you can begin to see the foundations of this process being laid around us.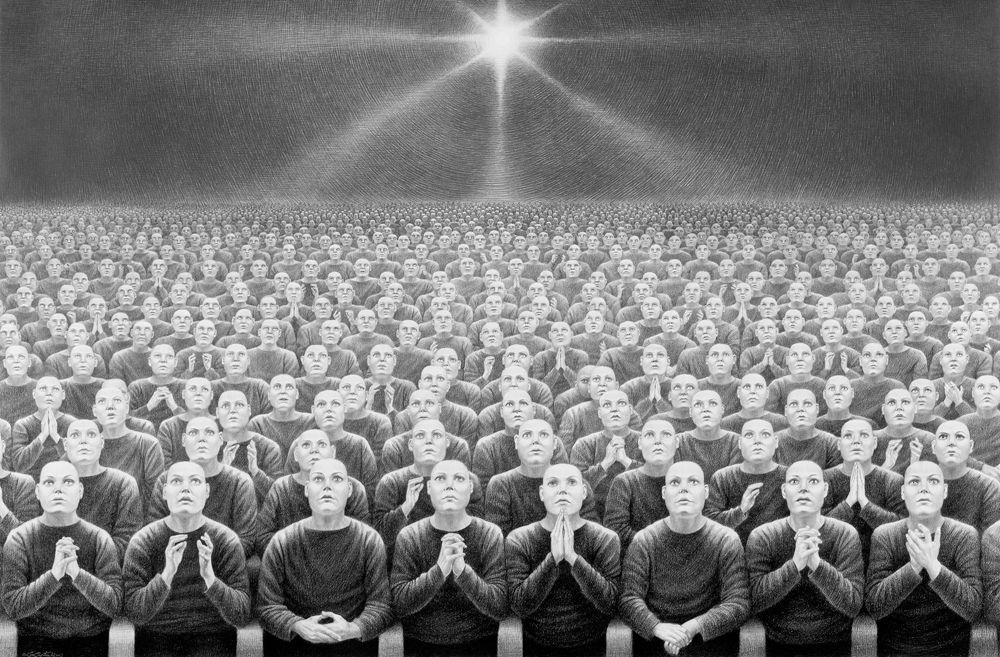 Source
The World Is A Re-education Camp
I have to begrudgingly admit that the multilayered, nuanced complexity of this societal re-education camp is the work of genius. Splinters of division within division and equally division within unity, the words "divide and conquer" have never been more valid. Equally our sense of fairness, adaptability and compassion have been manipulated, weaponised and turned against the collective.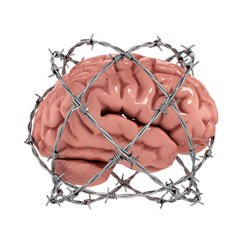 Source
The vast majority of people that are trying to police speech and appoint themselves as judge and jury within puerile PC morality courts really believe they are doing the right thing. Believe that they are warriors fighting for a fairer and more balanced world. Alas the depth of which they're being played is akin to the sublimity of a violin concerto. The plutocrats of perversion are using the idealist to maneuver society into a blind alley. They are the thought police! Can they see it? Will they admit it?
Alas many have been taught to react with emotion and idealism for these states are far easier manipulated than facts. Debate and the associated exchange of ideas are being replaced with knee jerk responses. But in reality political correctness dehumanises anyone with an opposing view and in turn justifies the denigration of the majority.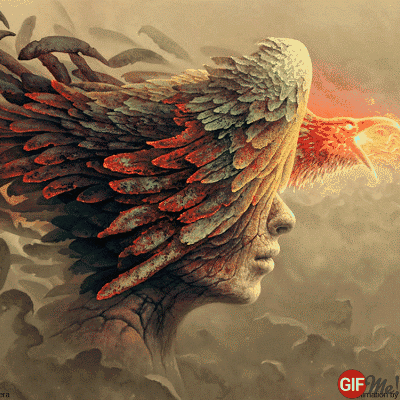 The Politically Correct Thought Police
In defining themselves as saviour of the minority, the puerile priests of political correctness have claimed their self perceived moral and intellectual high ground. From these lofty heights they feel entirely justified in their thought fascism. Unable to see that the increasing array of generalisations and stereotypes they so freely hand out to the majority has in effect turned them into what they purport to hate. Equally anyone from the larger collective whom dare step out from behind the sofa and voice an opposing view is beaten back into submission with an ever increasing array of vacuous labels. Once size fits all labels that attempt to relegate discussion, thought and the debate of dogmatic principles to the annals of history.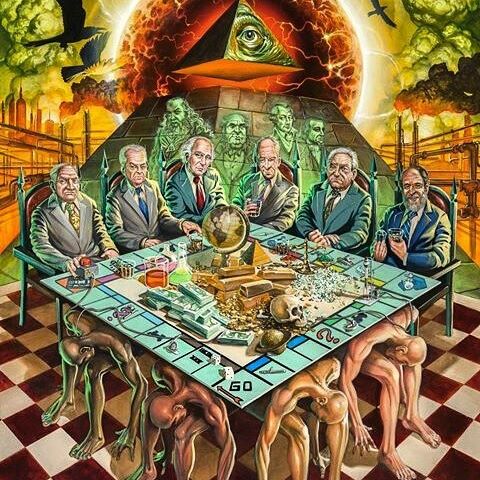 Source
Micro-aggressions & Self Policing
As the concept of the inadvertent micro-aggression feeds into the subconscious collective mindset, people begin to police their thoughts, their language and words. As time moves on the majority are unaware that they are slowly being drawn into a dystopian hive mind. A hive mind that will eventually demand no less than the complete subjugation and denigration of anyone deemed a thought criminal.
We certainly have an ever increasing array of hate speech definitions and a burgeoning critical mass literally begging the state to create a worldwide safe space bubble. Indeed if we follow this momentum to it's logical conclusion is it really that radical to suggest that the hate speech label could eventually (in theory) be attached to anyone that voices an opinion contrary to the general consensus?
>[Su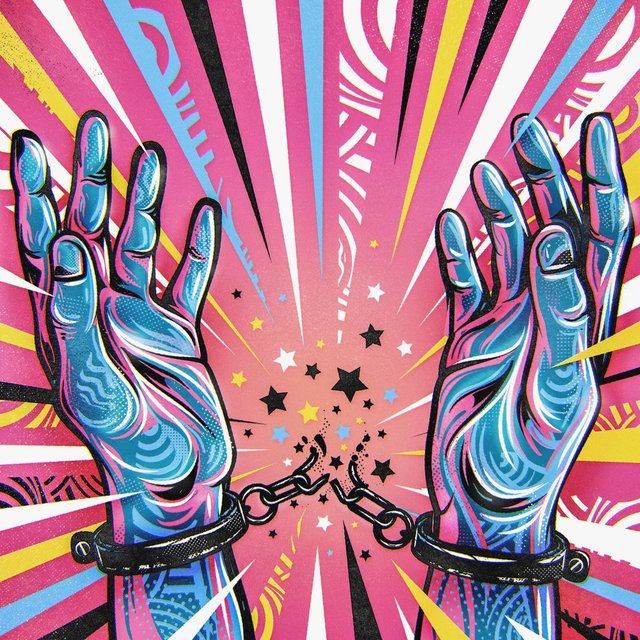 Source
The Illusion Of Freedom
As the minds of the masses increasingly begin to resemble the Orwellian concept of group think, and our language becomes policed. And equally our freedoms of speech and expression are slowly eroded, our rights of privacy sacrificed at the altar of the eternal war. It's interesting that we are now being handed overt sexuality and a multitude of gender choices as an expression of freedom. Your speech is being controlled, alternate viewpoints are being censored and suppressed and you have no expectation of privacy, but hey everyone look over here you now have 71 genders to choose from!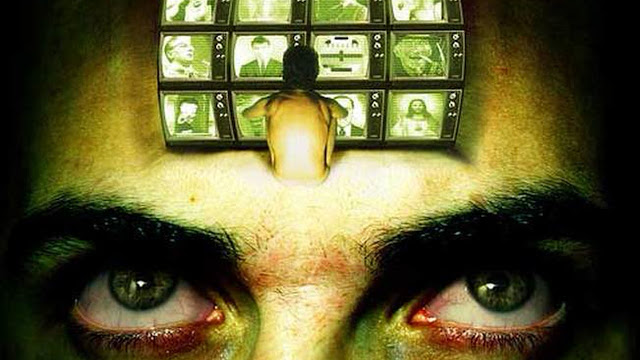 Source
Privacy Trends
Now as I've already alluded to it's important to keep an eye on the current societal momentums and trends. Equally it's also important to think how said trends could grow and where they will find their place within this brave new world order. For at least a generation we have been slowly conditioned to expect no rights of privacy, to share every facet of our lives online. We even have a new generation of mobile phones that are using facial recognition technology as a selling point.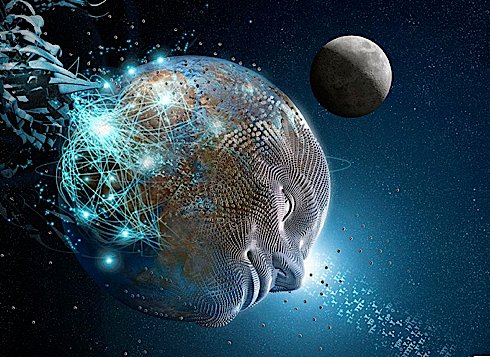 Source
A.I Groupthink
Firstly in terms of artificial intelligence the elephant in the room is that it's being designed by the usual suspects. Indeed the usual suspects that are gradually manipulating us towards the collectivisation of opinion and indeed thought. From the trends perspective it's interesting to think about how this may fit into an A.I monitored world. In many ways we have been and are being primed towards group think and the evolution of this concept would seem to be heading towards some form of A.I hive mind.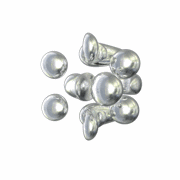 Indeed critical thinking appears to be waning and equally there is vast swathe of the population that are more than happy to have a never ending stream of "experts" define the boundaries of their world perception and reality. Once we have an artificial intelligence I feel this process will exponentially increase. The vast majority of people will simply hand over their minds and their capacity to question or disagree and A.I will become judge and jury.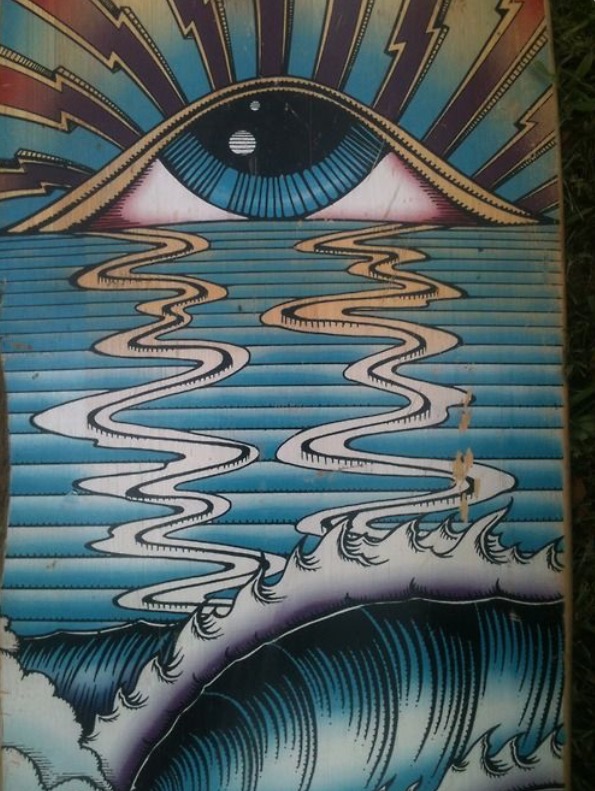 Stalling The Evolution Of Mind & Consciousness
Even in the best case scenario of a benevolent artificial intelligence I often think about Sat Nav technology. I think about how within a generation the ability to read a road map will become a dying art. Just like how the advent of mobile phones has destroyed our capacity to remember numbers. From this perspective is it really that far-fetched to suggest that over time artificial intelligence will reduce the public's capacity to question, debate and express thoughts and opinions that are contradictory to the hive mind. Because A.I knows best, doesn't it? .

It's said artificial intelligence can be controlled but does that mean they could also direct it? manipulate it to shape the world that they seek to create. There is certainly a big difference between articial intelligence and A.I consciousness but the lines seem to be increasingly blurred. It's my belief that the elites of this world are intent on creating a technological and intellectual feudal system. One where we hand our minds away to groupthink whilst at the same time they retain their intellectual ability. It may be a slow process but over time I can really see how this system could come into being. This is not a new idea and the basic concept was written about by H.G Wells in his book "The Time Machine" back in 1895.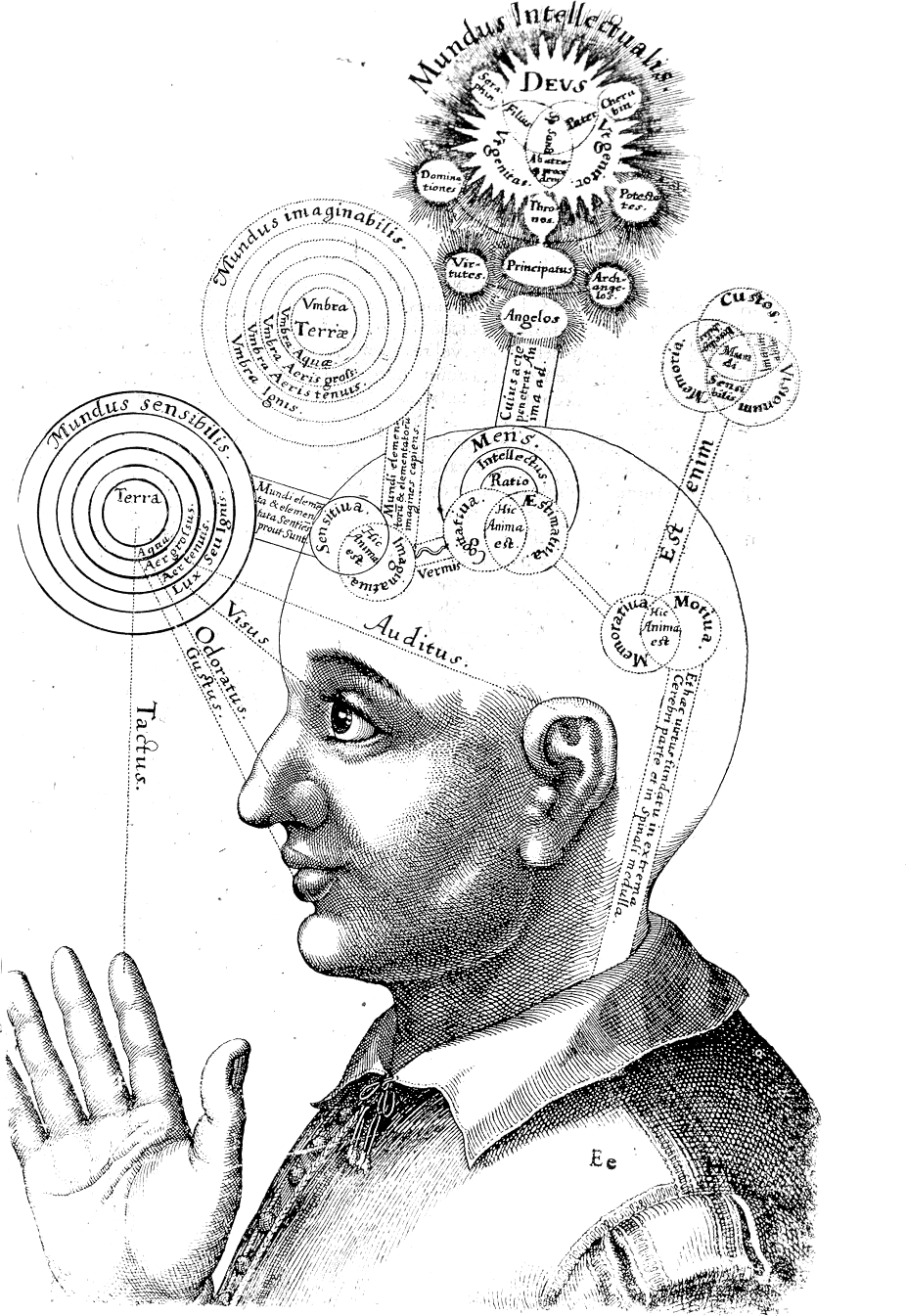 Source
Powering The Evolution Of Mind & Consciousness
Our minds have been under a sustained chemical, propagandic and vapid culture assault for at least a generation. It's my belief that we are are being held back from realising our full potential. Through better education, diet/nutrients that increase brain function (cutting out fluoride) and the use of electro-magnetic frequencies in our technology that actually empowers and not impedes brain activity, I believe we are capable of more than we could imagine.
Indeed in relation to the former and it's interesting that the studies of Dr Valerie Hunt (former professor of psychology at UCLA) show that; subtle changes in the earth's electromagnetic field can dramatically alter the mental capacity, cognition and perceptual awareness of humanity. Equally as stated by quantum physicist Dr Armi Goswami "consciousness prefers light". As alluded to above I believe these ideas could be integrated into out current technology. Alas it's also my belief that this science is being reverse engineered and used against us to stunt and not empower brain capacity.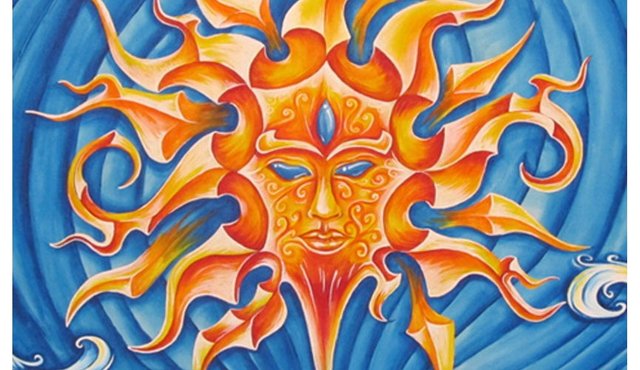 Source
Conclusion
Yes many are waking up, but still for the majority the illusion has never been stronger. Indeed the ability to think outside of the collective on an ever increasing array of issues has never been greater. In the pursuit of a groupthink utopia many seem to forget that humanities greatest leaps forward can be directly attributed to the individual. Equally thought control tends to bring about regimes such as N.Korea.
Personally I think we really have to start thinking of the bigger picture and noticing the trends that appear to be gathering pace around us. Alas in a society that has been increasingly conditioned to think no further than "whats on tv tonight" this is becoming increasingly difficult. We are indeed at the cusp of a new world, the question is are you brave enough to challenge it? To embrace your individuality and step outside the perceptual prisons that have been created for us? I guess time will tell.
Thank you for taking the time to read and support my post. Until next time, I will once again leave it to you to decide who has the flaws of perception.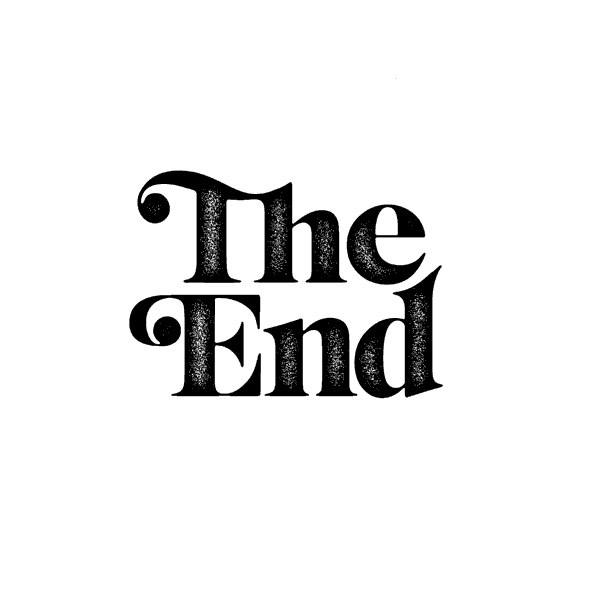 Written by perceptualflaws
Gifs courtesy of giphy.com
Banner Gifs courtesy of @justcallmemyth
I'm proud to be both a member and supporter of the Minnow Support Project - brought to you by the hard work of: @aggroed, @teamsteem, @canadian-coconut and @ausbitbank,
discord channel: https://discord.gg/HYj4yvw