Who is Homesteaders Co-op?
Homesteaders Co-op is a community marketplace where homesteaders around the world offer their handmade and sustainable goods in exchange for USD, STEEM and SBD (STEEM and SBD are tokens earned through the steem social media platform).
We encourage homesteaders, small family businesses, and eco-minded craftsmen to join our community. There is strength in numbers and with our collective creative abilities, networks, and dedication, we can help each other gain more independence and economic viability.
Anyone can shop at Homesteaders Co-op. However, unlike other marketplaces, we accept USD as well as STEEM and SBD.
We are bridging the gap between conventional money and an alternative economy. In our alternative economy we, as both the producer of goods and the consumer of goods, hold economic sway. When you purchase from our vendors using STEEM or SBD, there is no reliance on credit cards or banks for online transactions. Using these alternative currencies our vendors save processing fees and have more control over their pricing.
We are not a Financial Middleman
We actively choose not to be a middleman in the transactions between our vendors and their customers. Customer payments are made directly to the vendors.
In the case of USD transactions our vendors use PayPal. We setup the transaction via our shopping cart checkout process. When it is time for the transaction to be made, customers pay directly to our vendors' paypal accounts. The money never routes through us. Its that simple.
In the case of STEEM or SBD transactions, the trusted SteemConnect service facilitates secure transactions between customers and vendors. We setup the transaction via our shopping cart checkout process. When it is time for the transaction to be made, customers pay directly to our vendors' steem wallets. The tokens never route through us. Its that simple.
Our Mission
We built the Co-op with three aims:
to empower homesteaders through a concerted marketing effort that would support each other's livelihood
to offer more diverse choices of quality and sustainable products made by small businesses
to offer more market options for using STEEM and SBD tokens, as well as USD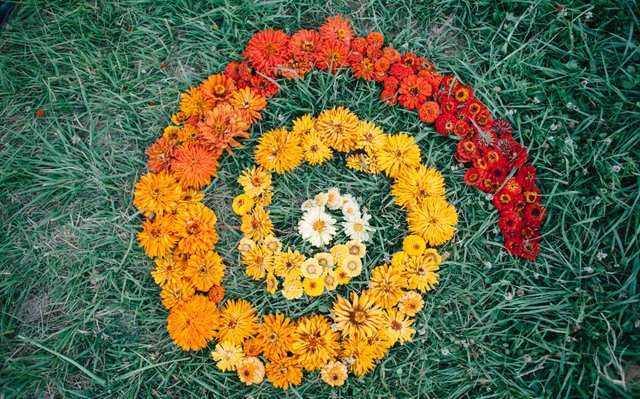 How it Began
Through steem, we had the opportunity to get to know very passionate and knowledgeable people who openly share their skills and experiences gained through a sustainable, homesteading lifestyle. The value we have received in knowledge, support and camaraderie from our fellow steem homesteaders is invaluable to say the least. As homesteaders ourselves, we are inspired by such a vibrant community and we are honored to be rewarded with STEEM tokens through sharing our content, ideas and support.
At the same time, we also noticed a missed opportunity: there weren't a lot of options for transacting with the STEEM we were being rewarded, especially in support of each other's work. Thus we envisioned a marketplace, like a farmer's market, where we could trade our STEEM for the things we need and love while also supporting others just like us.
With many years of web design, ecommerce and marketing experience at our back, we couldn't think of a better use of our skills than to bring this vision to reality. We are very proud of the quality of our website, its ease of use, and the ability to accept USD, STEEM and SBD in exchange for goods and services, and we are thrilled to share this resource with homesteaders and discerning buyers!
We are just getting started
The marketplace you see at Homesteaders Co-op is the beginning. Assuming the market rewards our vendors for their quality products, we will continue to make feature improvements to this marketplace to benefit both the vendors and the customers.
---
A Free Marketplace for Steem
We provide a FREE marketplace for you to transact in STEEM, SBD and USD. Our co-op vendors are committed to sustainability, ethics and quality in their lives and work.
Unlike other marketplaces our vendors are not charged listing fees, subscription fees or transaction fees. This service is 100% free to them.
Support our alternative economy:
Purchase handmade products with STEEM, SBD or USD at https://homesteaderscoop.com
Spread the word that sustainable vendors are accepting STEEM, SBD and USD
Up-vote our posts at @homesteaderscoop
Follow our Curation Trail on SteemAuto to automatically upvote our contributors and vendors
Delegate SP to @homesteaderscoop
---
Why Delegate to Homesteaders Co-op?
Your delegations will help us grow our community and reward our members for their ethical choices and actions.
In our modern world it is not always easy to choose to live sustainably. To do so often means forgoing income potential and the status quo. Our SteemPower is used to up-vote Homesteader Co-op contributors and vendors in order to reward and support their hard work. Some extra STEEM may one day go a long way for some individuals of our community.
10 SP | 25 SP | 50 SP | 75 SP | 100 SP | 200 SP | 500 SP | 750 SP | 1000 SP
---
Who is Homesteaders Co-op?
Get to know our mission in our introduction post
---
Want to sell sustainable, handmade products for STEEM, SBD and USD?
Learn more and apply here
---

---
Posted from my blog with SteemPress : https://homesteaderscoop.com/who-is-homesteaders-co-op/