POLIS: The Trial of Socrates - Finalizing some lettering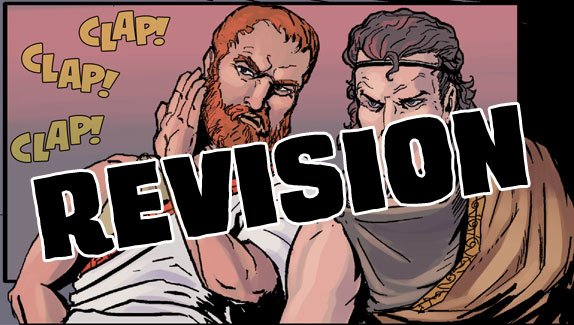 My last post here asked about a font change I was thinking about. I didn't get a very large response, but I decided to make that change, and otherwise improve some of the lettering.
Take a look at the comparison:
Original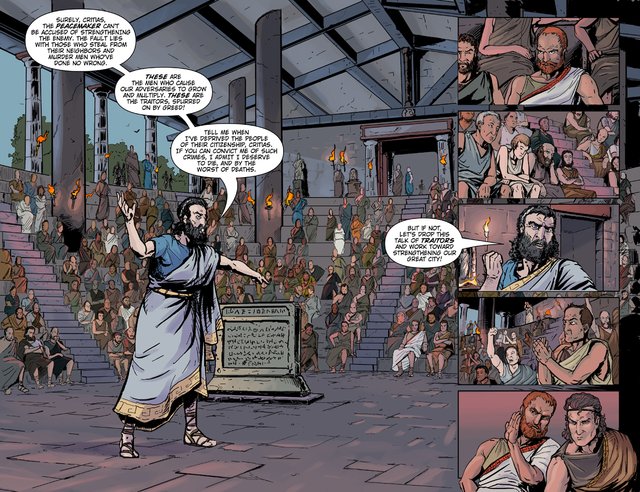 Revised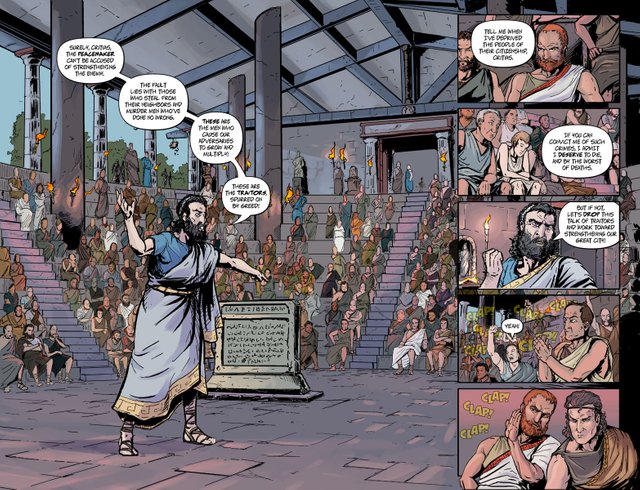 Original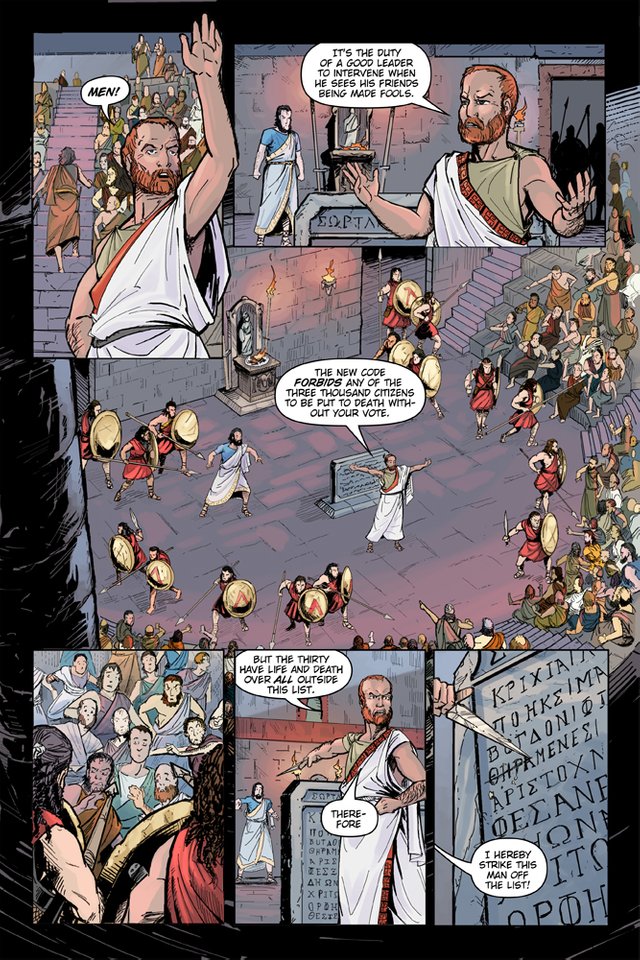 Revised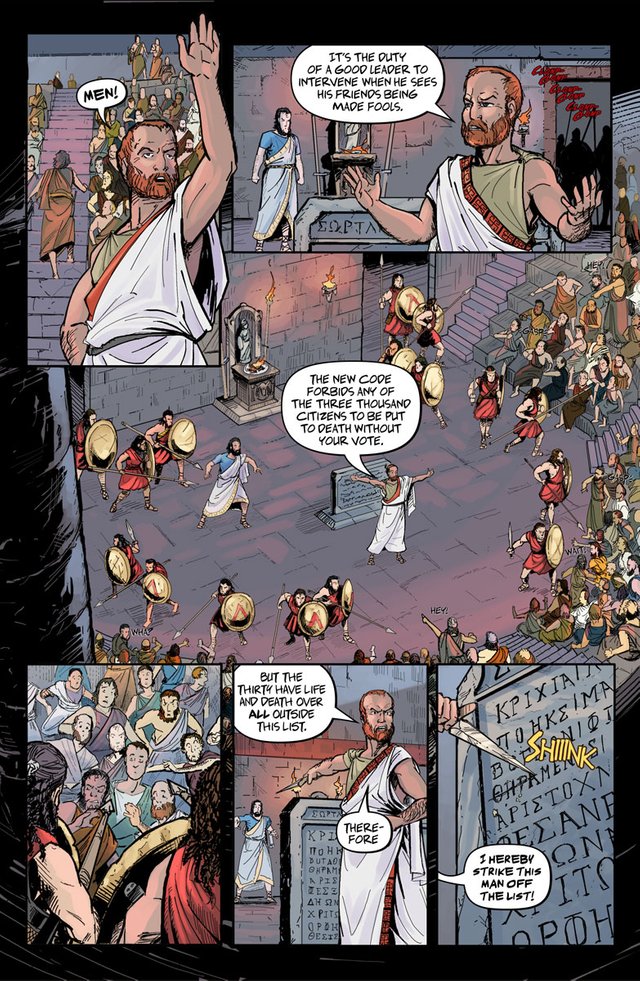 I added some SFX, changed the font, massaged the bubbles, and slightly thickened up the panel borders.
What do you think? Improved, or am I spinning my wheels?
Art by Daniel Becker.
Previous colored pages: Page 14-15 | Page 16 | Page 17 | Page 18 | Page 19
---
Thanks for your support and any feedback! Your upvote is definitely appreciated. I hope you'll stick around and watch it all come together.

Like what you see? Follow to watch history come to life! @jpgaltmiller
UP-VOTE -- RESTEEM -- FOLLOW