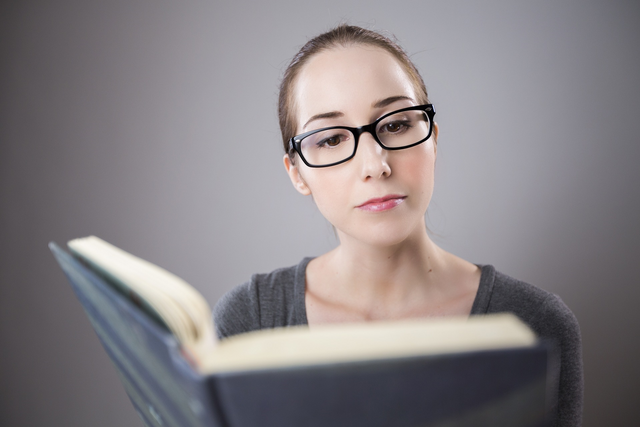 Image Source
I made a previous post discussing college as a for profit business. In this post, I want to talk a little more about the effects of college from the perspective of the college student.
College does a very poor job of preparing students for the real world. How?
Let me preface by saying that I do not believe adolescence exist. It is a modern day invention. Or as I believe, a modern day excuse to extend childhood; the state where a person is unable to fend for himself/herself. Unable to make independent decisions due to lack of knowledge and experience. Little to no practical skills to offer in a competitive job market.
That is the life that college offers to students. It is not one of responsibility. Or excellence. According to the book "Academically Adrift: Limited Learning on College Campuses" by Richard Arum and Josipa Roksa, when students are in college, they do not even spend the time in college to study,
Studying is far from the focus of students' "free time" (i.e., time outside of class): only twelve hours a week are spent studying. Combining the hours spent studying with the hours spent in classes and labs, students in our sample spent less than one-fifth (16 percent) of their reported time each week on academic pursuits. Even if we focus only on the school / work week and assume that all academic activities occur within 120 hours between Monday and Friday, students would still be spending only 23 percent of their time on class and studying. This is not an anomaly—even at selective institutions, where one would expect students to spend more time on academic pursuits, other researchers have found that students spend only approximately 30 percent of their time from Monday to Friday attending classes and labs or studying.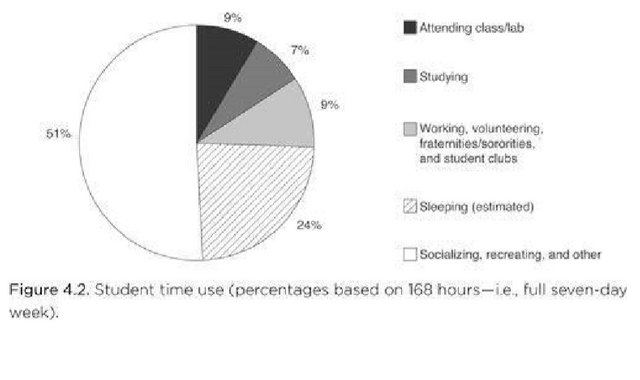 Not to mention that colleges do not even improve student's skills. From the same source,
More than 90 percent of employers rate written communication, critical thinking, and problem solving as "very important" for the job success of new labor market entrants. At the same time, they note that only a small proportion of four-year college graduates excel in these skills: 16 percent excel in written communication and 28 percent in critical thinking / problem solving. In another recent survey, commissioned by the Association of American Colleges and Universities, employers rated only 26 percent of college graduates as being very well prepared in writing, and 22 percent as being very well prepared to think critically
So what is exactly is College then? It is no longer a place for higher education, not a place for decent job training, but a 4 year daycare center. Most people are doing anything and everything else aside from studying whether it is partying or protesting. What makes it worse than other forms of education is that colleges can cost more than $100K in tuition which is worth a separate discussion.
There are valuable lessons to be learned from the real world that you cannot learn in the out dated puritan college classroom.
Success in the real world doesn't come scoring high on standardized exams. It won't come from racking up debt through loans and reckless spending. There are no second place trophies. No safe spaces. Protesting and adding hashtags won't solve your problems.
In the real world, there are going to be problems that you cannot solve. You will experience discrimination. You will experience failure. You will see the complexity and difficulty of forming professional relationships. You will have to learn how to market and brand yourself instead of using your alma mater. You will have to learn how to manage bills and manage budgets. You will have to learn to take responsibility for your own life. Learn to adapt and educate yourself. You will have to become both the teacher and the student. You will learn to own your problems and solve them. And finally, you will learn that the greatest gift in life is the one that you give not the one that you get.
But that is not what college is about. And that is why it fails.
Since high school and college both fail at teaching student valuable real life lessons, the result is that from the age of 13 to age of 22 (or later for graduate students), kids still remain kids.
And by the time they step out into the real world, they are making mistakes that they could have made and learned from at 16. Now they are making those mistakes at 26. And then you won't be an adult until 30. All that time you wasted being "enlightened" at school? You will never get that it back.
College does nothing but exasperate the problem of the education system today. It hasn't seen a real reform in more than 200 years. The system is outdated and hasn't been able to adapt to this fast paced, technological world. But we can. Don't let college determine your place in society.