Evelyn helps me vindicate and implicate myself.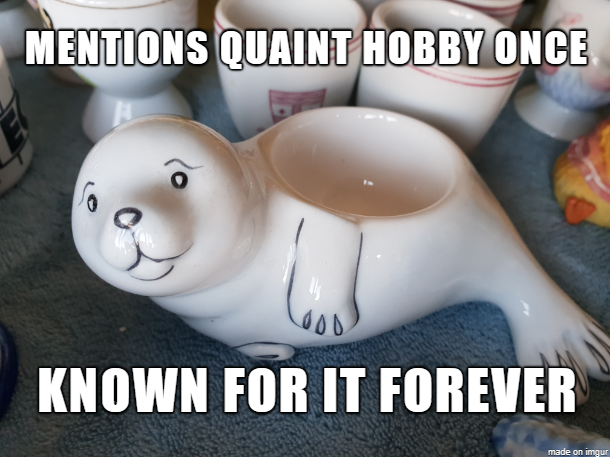 I mentioned I have a large egg cup collection; and was largely unprepared for both the scorn and cynicism this revelation unleashed; both in person; (looking at you, @o07) and on chain (@welshstacker).
@bafi, @steemitri, @goldmatters and even @coruscate herself requested some proof, so here it is.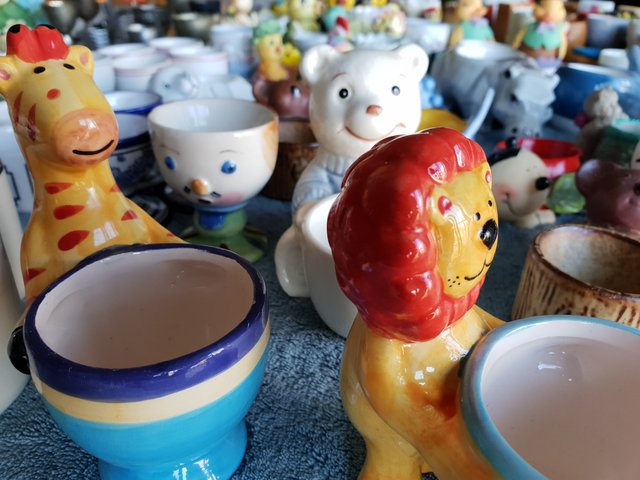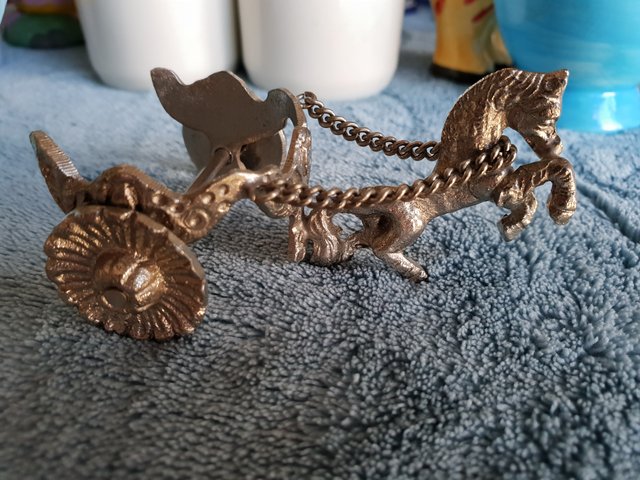 I collected these in my late teens and early 20's and enjoyed the excuse to dust them off and put them on display.
There's something sweet and wholesome about egg cups; I've toyed with selling, but now I have them out I remember my late grandmother gave me a heap of them; so I might just pack them up until the kids move out, then put them in a display cabinet.
To thank my little model for her help; liquid Steem from this post will buy steemmonsters packs she can give to her brothers.
She loves helping @henryclarke and @fletcherclarke open them.
Do you collect stuff?
Cool stuff, embarrassing stuff?
Tell us about it :)