You are viewing a single comment's thread from:
RE: Evelyn helps me vindicate and implicate myself.
Was suppose to be going back to work after replying to @linnyplant; but I saw your post and had to ask..... how many have you collected over the years? Have you counted?
I use to collect 5 cent coins. 'Use to' because the jar is full and the lid doesn't close properly. The plan was to start a new jar with 10 cent coins and so on; but I realised how expensive it would be to fill one jar. The jar is about 25cm tall.
Let me go take a photo of it to show....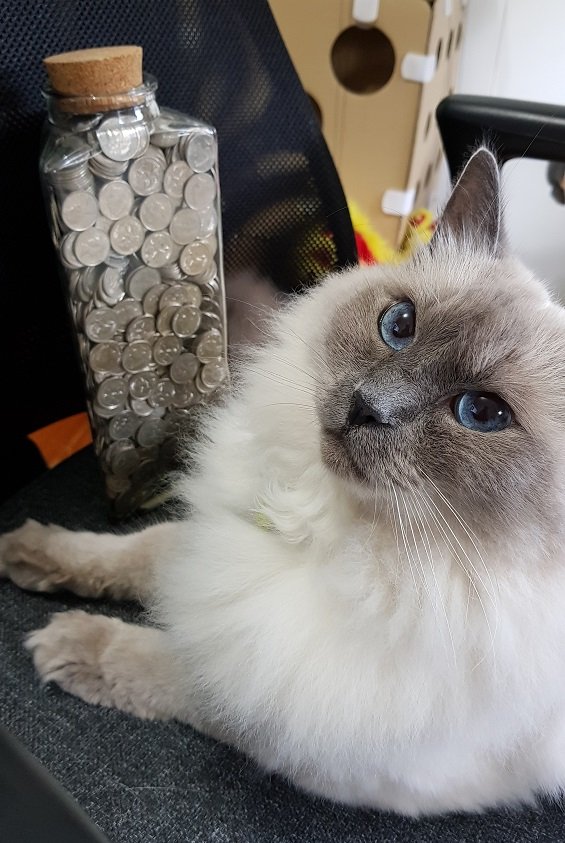 I popped it next to Soju to get an idea how big it is. Then I realised how heavy it was and wondered if it was a good idea to put it next to Soju. It almost fell on her; I could have ended up spending the rest of my evening picking up 5c coins.