Abstract: I like to chat with people, no matter they are familiar friends or strangers. By chatting, I learn and get more information from them. I recently had a chat with a middle-aged British woman. I learned from her how an average British views the world and a bit British culture as well. It is also amazing for me that she knows much more than I thought. I appreciate her for her honesty to share her opinions with me.
---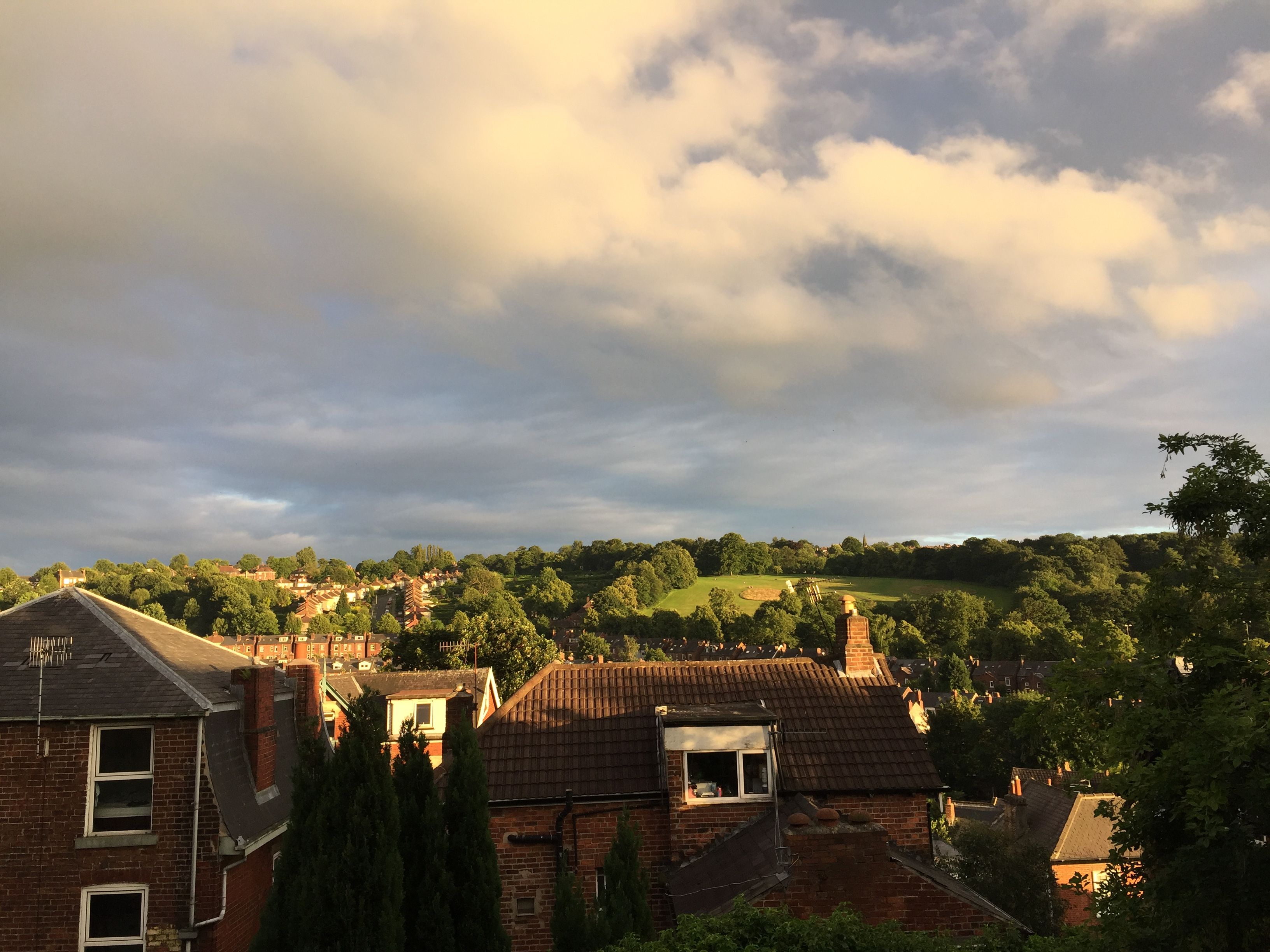 The lawn (park) where I had the chat, Meersbrook Park, England. // 我们聊天的的草坪公园,Meersbrook公园,英格兰。
下午从学校接孩子回来。只好天气好,儿子每天放学回来路上都要在公园的儿童游乐场玩一会儿,今天也不例外。他在那边玩,我只好坐在一旁的桌子上休息,一会儿来一英国大妈——她儿子和我儿子一起玩,她坐在桌子的另一边,随即我就和她聊起来了。
她跟我说,英国谢菲尔德这些年来中国留学生越来越多,并且中国学生太有钱了,有一次见一中国姑娘穿的那双鞋估计至少有1000英镑以上,她说:"我只在杂志和电视上见过,而那女孩居然每天都能穿上它,当时真想拍下来。"
不过她发现,当想和中国学生聊天时,中国学生似乎不太愿意聊,喜欢待在自己的圈子里。当我和她聊天时,她以为我在英国待了很多年了……
谈到英语时,她说很佩服欧洲小国家的人们会很多语言很厉害,她认同只会英语是他们的弱项。她就见过日本人在英国做翻译赚好多钱,而对英国人来讲,学习外语(比如日语和中文)太难也没有动力。
聊到英国的博物馆时,她说,很抱歉那些博物馆里的东西,都是英国人当年从世界各地偷过来抢过来的东西……我佩服她能如此实诚直白地承认自己国家先辈们干的事情。
她还很担心未来的世界,我问她未来的世界将在哪里?她说也不知道未来的世界在哪里,过去是工业革命,后来是电脑(互联网)革命,将来还有机器人,人工智能,反正不是英国的天下了……她还说,对于英国来讲,中国就是一块大陆,太大了……而不少英国人还以为中国像意大利那么大。
大妈已经48岁了,她说她的工作现在就是在家当全职妈妈,当年干过卖地毯之类的工作。她的儿子才8岁,她说当年根本就没有打算要生小孩,不小心就怀上了。而英国有些父母不生小孩,根本就没有做好父母的信心和打算。
真没想到,一个很普通48岁的英国大妈知道得还挺多的。
---

Posted on https://steemit.com. Thank you for reading my post, feel free to Follow, Upvote, Resteem (repost) @tumutanzi, which will motivate me to create more quality posts.
https://steemit.com 发布。感谢阅读,欢迎Follow, Upvote, Resteem (repost) @tumutanzi 激励我创作更多更好的内容。
近期文章 Recent posts