A little over a month ago, my pastor asked me if I'd be willing to deliver a sermon on the second Sunday of Advent. He asked two other men in our small congregation to do so on the weeks before and after. In case you aren't familiar, the four Sundays in Advent are:
Hope
Love
Joy
Peace
Since my sermon fell on the second Sunday of Advent, my theme was love. I delivered that sermon yesterday.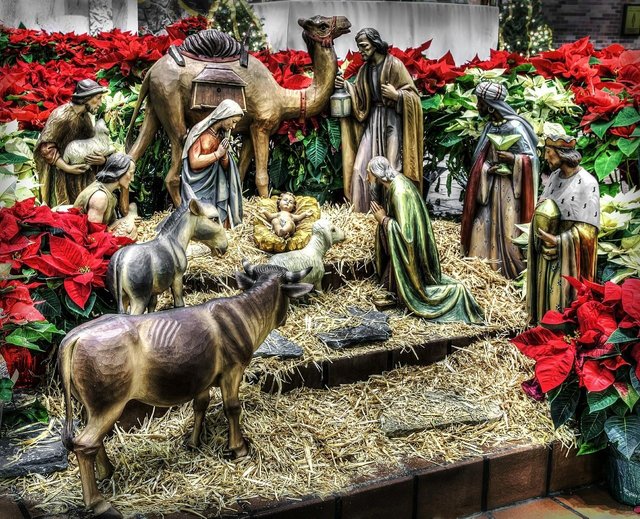 Image from Pixabay.
What follows is a raw outline of the sermon. My goal is to provide a full text, not necessarily word for word but idea for idea, in text form next Sunday. If you're a Christian, I hope you are blessed. If you are not, I pray for an abundance of hope, love, joy, and peace for you and your family this holiday season.

Outline: Why God's Love Ended Up in a Feeding Trough for Animals
Preamble
John 3:16 - For God so loved the world,[a] that he gave his only Son, that whoever believes in him should not perish but have eternal life.
God's love

Crucifixion, death, resurrection
Final events go hand in hand with beginnings
God's love is wrapped in the humanity of Jesus

Three clauses
5 words

God
so loved
world
gave
only son
God
Genesis 1:1 - God created

God is active / not passive
God interacts with creation in strange, unexpected ways

"For" - connecting word
Verses 14-15: As Moses lifted up the serpent in the wilderness, so must the Son of Man be lifted up, that whoever believes in him may have eternal life.

Allusion to Israelites wandering wilderness, complaining
God sends fiery serpents to bite and kill, people repent and Moses prayed
Numbers 21:8 - God told Moses, "Make a fiery serpent and set it on a pole, and everyone who is bitten, when he sees it, shall live."
Jesus is the serpent on the pole for all those who will repent of their sins.
Loved
"So" - Little word, big implications
Past tense

Present tense, no less true
God loves the world, never stopped loving
God formed His plan before foundation of the world
God loved, acted on it; first act: Creation

The Four Loves – C.S. Lewis

Storge – empathy;
Philía – friendship or brotherly love;
Eros – romantic love;
Agápe – unconditional

3 types are possible without God's help
Without Agápe, easy to distort and pervert all loves
Cultural infatuation: brotherly love, romantic – flawed understanding of God's purpose in embedding within us the capacity for these loves
God's love is Agápe love

Greek in John 3:16 is variation of Agápe
God loved object without any merit
Other loves, the object earns the right to love or possesses a quality that warrants the love
Agape: Look past flaws and loves anyways – intrinsicaly divine

Pagan Greeks had word for concept for a reason

Greek mind: Agape embedded in human psyche – parent/child relationships
Agape is enhanced when empowered by divine agape love
World
Two views

Every man, woman, and child who has ever lived or who will ever live.
Jesus Christ came only for the elect.

Truth in both views, but miss nuance in John's language

God is love.
Matthew 5:44-45: "love your enemies so that you may be sons of your father who is heaven."

Greek word: kosmos

Vine's Expository Dictionary: Kosmos= "order, arrangement, ornament, or adornment."
Pythagoras and the circle of fire
Pythagoreans spoke of kosmos because universe contains intrinsic order.

John uses kosmos to help us understand who Jesus is

John 1:1: "In the beginning was the Word, and the Word was with God, and the Word was God. He was in the beginning with God. All things were made through him, and without him was not any thing made that was made. "
Word became flesh (John 1:14).

Colossians 1:20: "through him to reconcile to himself all things, whether on earth or in heaven, making peace by the blood of his cross,"
Ephesians 1:10 - God has "a plan for the fullness of time, to unite all things in him, things in heaven and things on earth." So he's not merely reconciling man to Himself, but his entire creation to Himself.
Point A to Point Z: First appear as a babe in a manger. God so loved the world that He wrapped Himself in swaddling clothes.
Gave
Gifts come back unwrapped. Rejected. Would it then be a gift?
Merriam Webster: A gift is "Something voluntarily transferred by one person to another without compensation."
Gift of God's son: two distinct and complementary ways.

Voluntary on God's part
World has not earned or merited gift in any way.
God gave His gift freely and it cannot be rejected.

4 specific recipients of God's gift

All those whom He loves.
The world. General - God's creation. Particular – individuals/grace. Two ways to understand God's gift to the world:

When it says "whoever believes in him," it does not mean that all will believe in him.
The world could do with him as it pleased. They crucified him.

To Mary. He needed a womb.
All those who believe in Him.
One and Only Son
Two senses

Second person of the Trinity
Only person conceived by the Holy Spirit.

The KJV uses "only begotten."

Jesus Christ the only person conceived by God.
Very embodiment of love that God is.
God's plan conceived in love, executed in love, brought to fruition in love, and will ultimately be brought to a grand conclusion through love.
Conclusion
Picture of God's love – Advent and Jesus Christ
What should narrative do for us? Motivate us to do?
1 John 4: 7-12
Beloved, let us love one another, for love is from God, and whoever loves has been born of God and knows God. Anyone who does not love does not know God, because God is love. In this the love of God was made manifest among us, that God sent his only Son into the world, so that we might live through him. In this is love, not that we have loved God but that he loved us and sent his Son to be the propitiation for our sins. Beloved, if God so loved us, we also ought to love one another. No one has ever seen God; if we love one another, God abides in us and his love is perfected in us.
We can never express our love as God does without divine help.
God's love should motivate us to express that love through good deeds, laying down of life
True love is putting our own desires on the back seat so we can focus on needs and desires of others.
That's what Christ did when he gave up his divine position to be born as a babe in swaddling clothes.
It's what God did when he gave His son for that purpose.
Sincere Christians do the work of God, love one another in the same manner and with the same intensity that He first loved us.

Get your weird lit on:
The Biblical Legends Anthology Series
Limerents in the Bog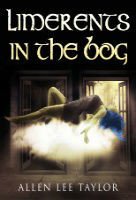 At Amazon

While you're here, check out the backside 5:

Review Me, Please


Created by @EdibleCthulhu
#speculativefiction