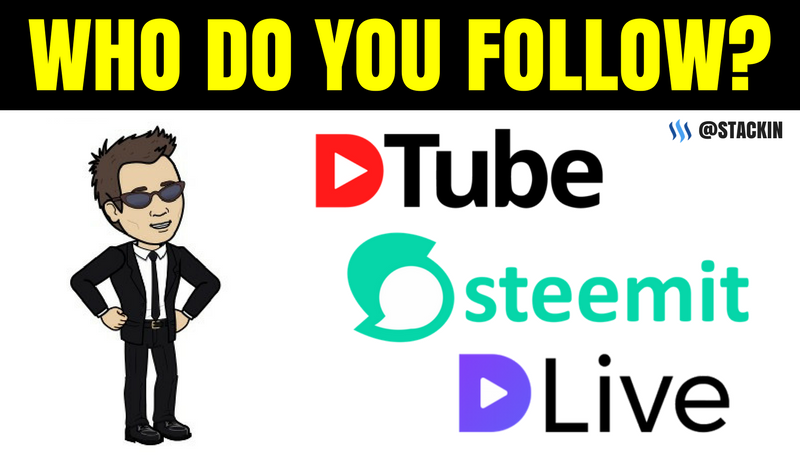 The people you pay attention too the most are usually a reflection of oneself. ~ Charles Fuchs.
What's Up STACKERS!
The Steem Blockchain is getting lots of buzz of late in the last few months with popular websites like DTube, DLive, and DSound gaining tons of traction. 
It's attracting so many types of people with different types of interests to the platform such as bloggers, vloggers, gamers, musicians, crypto lovers, artists, photographers etc... etc...
I'm just going to make a community post and ask a very simple question to everyone, "Who are you following on Steeemit?" 🤷🏼‍♂️
There are so many people signing up everyday and it's currently hard to keep up with new and upcoming content creators. 👨🏼‍💻
So in the comments below, tag a few Steemians that you love to follow so that people who are reading this can get a list of recommendations. 📝
I'm all about the community and like to link up people who have similar interests. I've stressed this numerous times, this is "Social Media" so start getting Social.
I'll start right now, I really like to follow people who are bloggers who makes this community a better place and tend to be very interesting.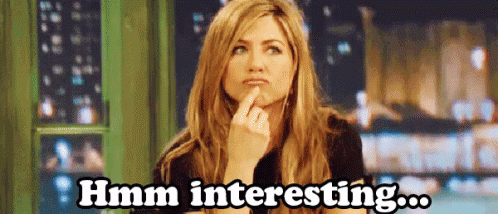 A few people that enjoy following are @surfermarly and @kubbyelizabeth, all I can say they are badass bitches' on Steemit (in a nice way). 🤣 😅. I'll do them justice soon when I do one of my "Steemit Superstars" for them later down the road.
Instead of me explaining why I follow them, just go visit their blogs and you can make your own decisions. The only thing I'm going to say is that they are very cool peeps that make Steemit FUN!
So, who do you guys follow on Steemit? Let the community know by commenting them below and you start engaging with all of them.
You never know who you will meet! Maybe I can be the "bridge" that connects a few people and you guys become lifetime friends. 😝
Keep On STACKIN! 💰

For those who's interested in following my "Content" and "Daily" Posts... you can just follow me @stackin to get my updates.
---



---