It seems like sky is the limit when it comes to the number of things one can do with the Steem blockchain. Now, Fundition.io hopes to streamline these activities as a fundraising platform on the Steem blockchain. Think of it as Kickstarter powered by Steem.
Many in the past including myself have raised funds for charitable causes through out posts on Steemit and this new platform might just make things easier for all.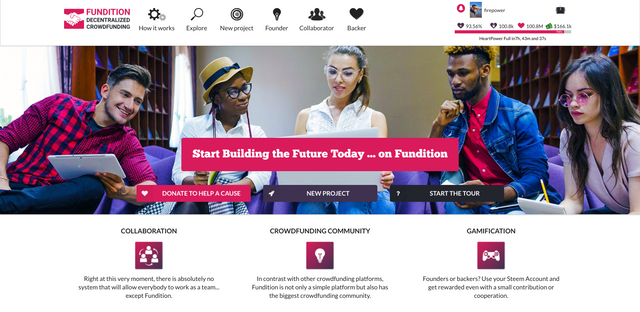 I came across the project over a week ago when I saw @surfermarly's blog where she is undertaking fundraising watersports activity for kids on Isle of Lanzarote using @fundition.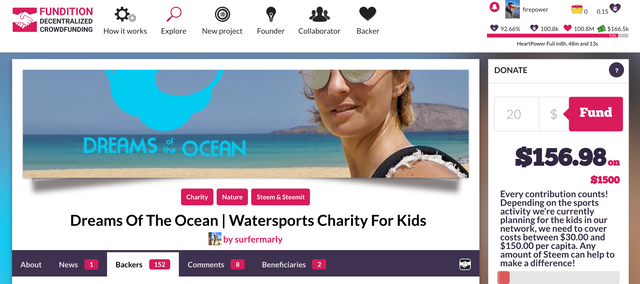 At the time I also came across the crypto renaissance from the amazing guys over at @sndbox. My mom and I went ahead and donated to both the projects.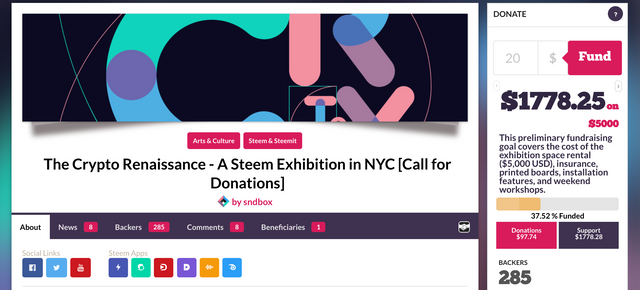 Let's simplify
Over the past year I've made a few donations in my community and Fundition makes it easier to list your fundraiser. They do some checks before they allow you to run a fundraising activity and I think their protocols are fair and verification requests reasonable.
You can learn more about their project here They have explained everything in detail so I won't go over some specifics of this project. Instead I will share my experience using it.
The user interface is beautiful and for the most part everything looks and works like a charm. I really like the design and colours which give off a very positive vibe and everything looks clean. The backer page looks great too!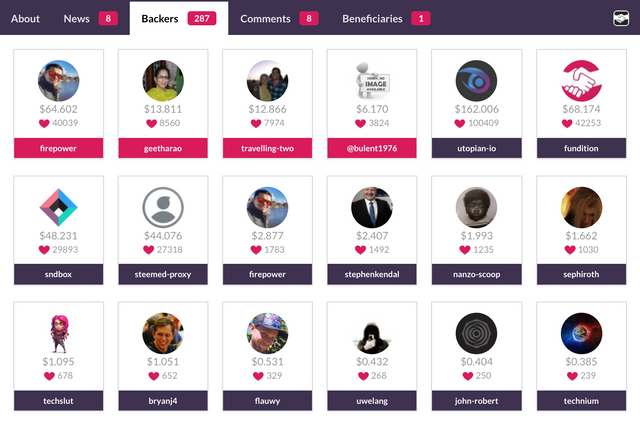 It's a well thought out project and has a great potential to bring positive PR not only this project, but to Steem blockchain and Steemit.com. This is project that needs to be highlighted and everyone must use and recommend this. If our ecosystem has to grow we need to dapps that deal with social causes and this is a beautiful way to do it.
They have a media kit page which makes it easy to promote and market this platform in your circles.
I think it would be great to distribute some Fundition stickers at SteemFest 3 and similar blockchain industry events.
Area for Improvement?
From my first impressions of using it.
Couple of areas it could improve is in the payment sections where you have the option to select the amount you want to donate. The input amount takes some adjusting to match the SBD value you needed.


For example, the @sndbox project needed $10 donation but you can't select 10 SBD and hence have to work with the usd value and try to match which throws off the final number in SBD.
Many users might want to donate an exact amount and it might put them off if they don't have the amount requested by the interface.
The other issue was while my mother was logging in it wouldn't log in until she added a profile picture. Steem Connect wouldn't log her in. Once that was rectified on our end then there were no further issues.
I was was this message prior to payment confirmation: "This information is only for the Founder, and is encrypted in the blockchain."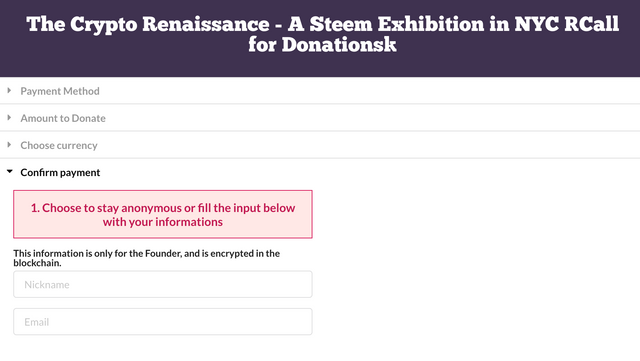 When I read this info I didn't feel like entering my info. Nickname here relates to your username on steemit ofcourse. If you ignore this field, your donation is marked as anonymous on the backer section of the project you are donating to.
So if you'd like to see your name then you might want to fill in your nickname, but you can leave the email field blank.
Try it now!
I highly encourage everyone reading my blog to visit this platform and try it out. You can always support a project with your upvotes as much as a direct donation via STEEM/SBD or credit card. Support for latter will be added soon.
---
If you like my work kindly resteem it to your friends. You may also continue reading my recent posts which might interest you:
---