Fundition Fund Program
We are happy to publish and announce our new Fundition Fund Program. With the help of Steemit Inc., Fundition can fund meaningful and impactful projects with the aim to make the world a better place, and impact the daily life of many people, communities and in the end all of you.
A Strong Verification Process
One of the common-questions that Crowdfunding market ends up with is how to prevent the scammers, and guarantee that the Founder will really use the funds for his projects. This can be achieved with oracles in the future, but we couldn't wait for it to start to fund projects. So to prevent this we came up with a verification process of the Founder.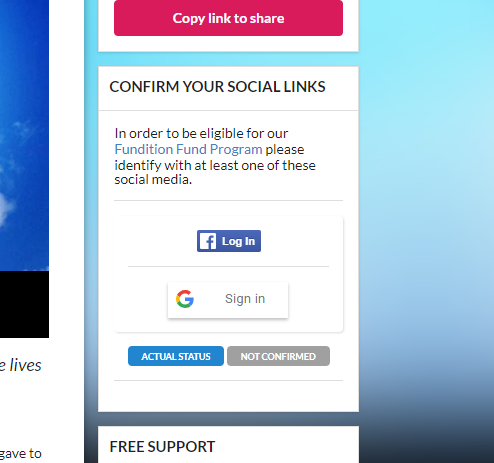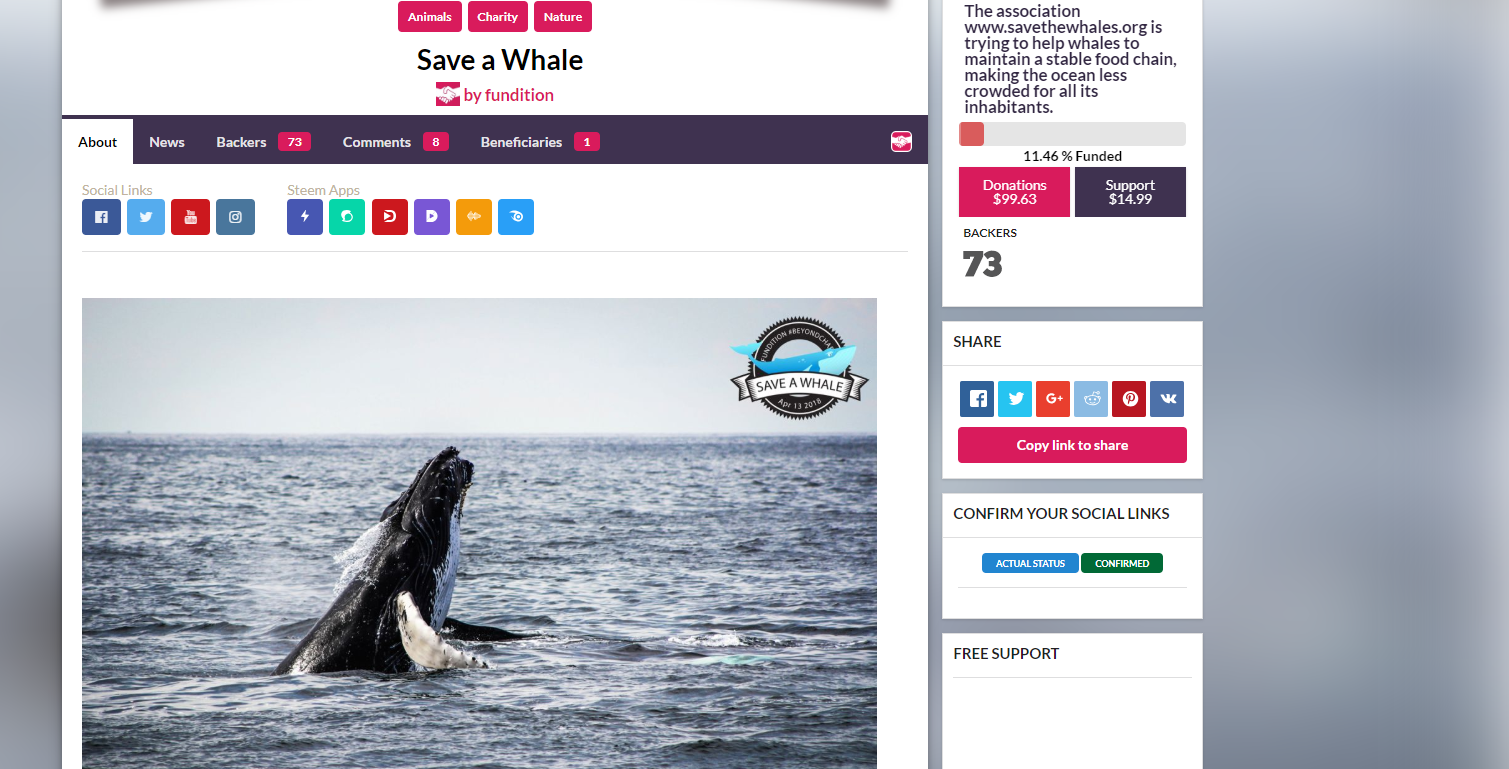 Linking Social Media
Founders will have from now an extra step in their verification process to ensure that the person behind a project is real. By linking their Social Media accounts (Facebook or Google), we will be able to verify the identities to know more about the founders. These informations are encrypted and stored in the Steem Blockchain.
Talented Auditors
Thinking about how to have the best Verification Process, we had also to think about who can handle that new role. And we came up with creating a new team called the "Auditors of Fundition". Auditors team at the moment is formed by;
Two well-educated psychologists. They will confirm the profile of a Founder and check if it fits to the Fundition Fund Program by giving a review about their personalities and their projects. Unfortunately, Founder who can't be confirmed because of X or Y reason will not be able to benefit from the Fundition Fund Program.
Two Steem Experts. While confirming the identity of a Founder we also need to look into details of their history of transactions and Steem profile. This will be made by the other two auditors who are Steem Experts.
Keeping their name and identity secret is essential for us because we don't want them to get involved in any conflict or be influenced by any Founder for their Reviews which will be "Publicly accessible reviews". Moreover, when you access the "Curation Page" you won't see any names, there are only "fundition.auditor, fundition.auditior2 etc" this is the second layer to ensure fair reviews.
We will keep our voting power if there is no beneficiary of our fund program.
Auditors are not Curators
To avoid any spam and unfair behavior, our Auditors are not curating content directly, they can only defend the projects and give some argue in a final form for an objective review. An unknown curator will take the final decision to upvote an update, with his own process and some objective criteria based on the update contents and the average score given by Auditors.
Funding Process
You have a project and want to start it on Fundition?
What purpose does your project have, does it benefit to others? How much impact will it have. Fundition Auditors look for the necessity and on the number of people who are going to take benefit from it.
Fundition Auditors prefer projects which concern : innovation, charity or the improvement of Steem.
Fundition Auditors are more interested in projects which are already alive or in usage.
Fundition Auditors like collaboration, does your project push others to participate?
Fundition Auditors also look to give more trust and enthusiasm to Backers. Does your project contain realistic and interesting rewards?
1st Step: Start your project and Follow up the tips while doing your project to be qualified.
2nd Step : Wait for Auditors to get in touch with you if you are qualified
QUALIFIED : WE CAN HELP YOU TO FUND SOME PART OF YOUR PROJECT
3rd Step : Curators can support you for your updates based on the checklist
NOT QUALIFIED : THE PURPOSE OF YOUR PROJECT DOES NOT MATCH WITH OUR RULES
3rd Step : We invite you to think about what you missed
Note to the Founders:
Founders who did not make any update to their projects for one month won't be displayed anymore on Fundition but they will be able to restore the project with a simple update through "News" tab. Having some ghost projects can lead to misunderstanding the platform for visitors.
Total Transparency
Publicly accessible reviews
All of the reviews made by our Auditors are visible to anyone on Fundition.io. Auditors have to promise to stay fair and respect predefined processes, any doubt about their review? You may contact a community manager on our discord to take a look on it.
Transparent Upvotes
People will have all information about Fundition's upvotes. They don't only see reviews made by auditors, but each upvotes for each project's update and its estimated value in https://fundition.io/#!/curation
With love,
Fundition Team.








Join Fundition - A community with heart based giving at its core