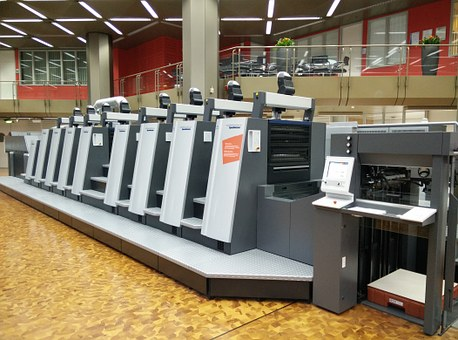 Multinational Company in the Electronic Digital Printing Industry/Markets is searching for a Central America Plant Manager
This is a Regional LATAM search and candidates may be coming from any country in the region. The company will sponsor the respective visa/permits for working in the country. Payment is in hard currency.
If you are interested in this position, or need further information, reach me in Real Time at my WhatsApp / Skype / Telegram Channels +58(412)767-9222: Be ready to provide your LinkedIn Profile URL for a preliminary evaluation.
Profile Parameters
Bilingual Engineers English/Spanish with extensive experience in Heat Transfer, Offset, Flexo, Letter Press, Pressure Sensitive, Thermal Printing Technologies.
Willing to relocate to Central America
Experience in Label Production
Managerial/Supervisory & Functional experience in Production, Quality, Pre-Printing, Purchasing, Warehousing and Maintennace of Digital Printing Equipment.
Wednesday @t 04:00AM Easter Time, April 11, 2018
For Texting: WhatsApp/Telegram/Imo +58(412)767-9222 - For Audio: Skype/Slack justinomora
Source Images: https://pixabay.com