Max The Cat - A Must See!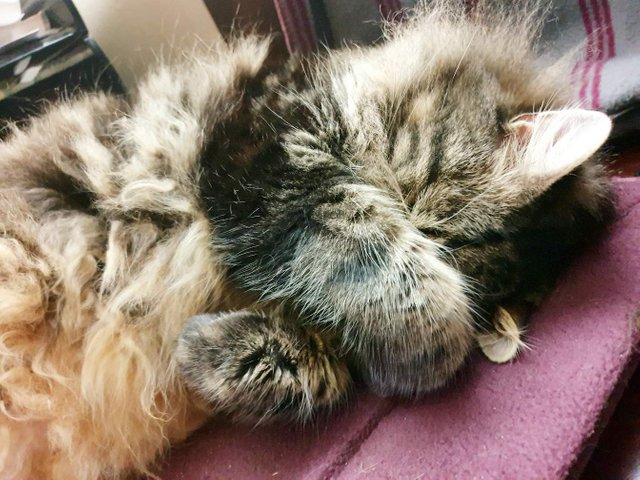 The moment I saw this I just had to take a photograph and share it with you all!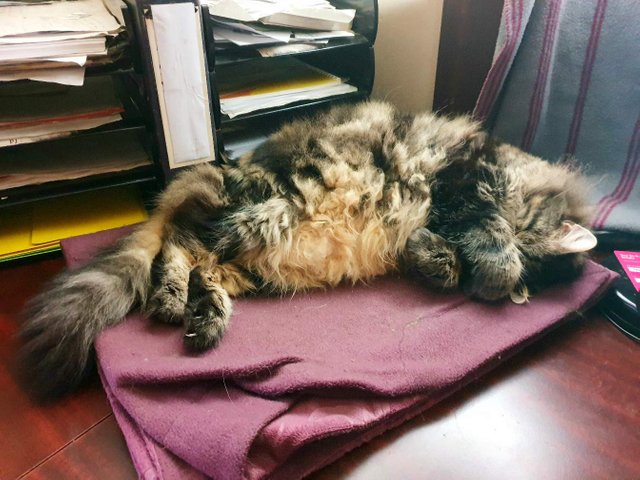 To get fully up to date on Max The Cat (including the reason why he's lying on a blanket on my computer desk 🤨) click the following links:
Max The Cat - Behavioural Changes
It's only been a few days since he took up permanent residence on my desk but I actually don't mind having him up here with me. He's got his spot that he likes to get up and down from so I just moved a couple of things aside and overall, he's quite careful about where he steps if he does decide to move around.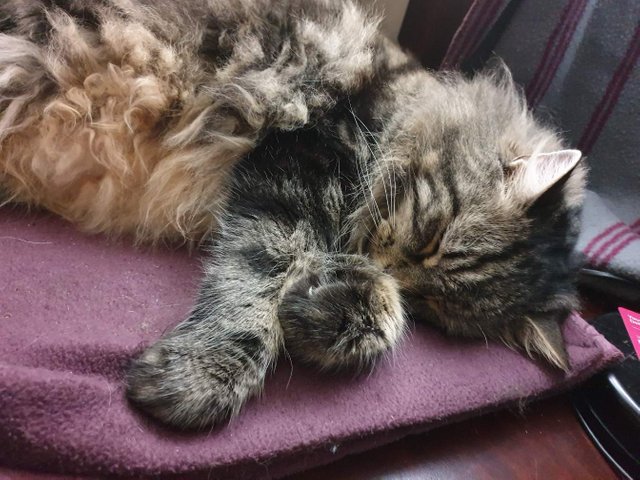 I love that he wants to be close, even though I know it means the inevitable is probably that much closer...we're all having such an awesome time hanging out together right now, which I'll always have no matter what, so all in all, we're pretty fortunate to have each other 💖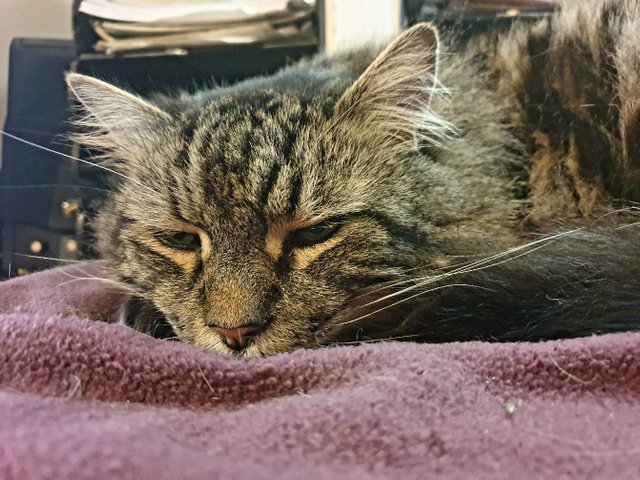 Thanks for reading. Keep an eye out for the next "Max The Cat" update coming soon!
All photos were taken using my Samsung Galaxy S9.
Posted using Partiko Android