Max The Cat - Mystery Solved
A few weeks ago I posted Max The Cat – Behavioural Changes .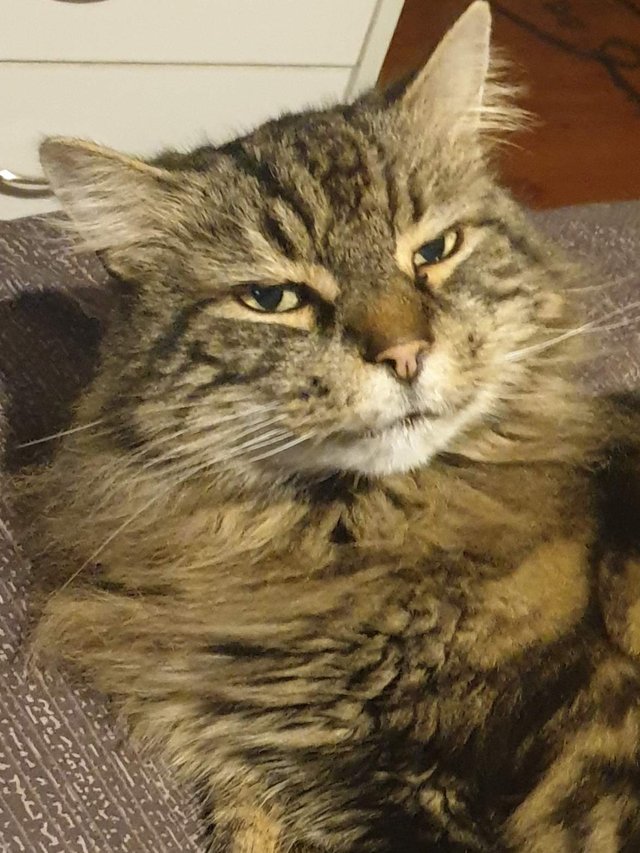 The vocals haven't reduced at all, the toilet issues continue, and I had to simplify his diet to red meat only, it seems to be the only thing I can feed him for any length of time without him throwing it back up again.
He continues to position himself on the computer desk, although now he will jump up in front us and be waiting for love and pats as though it was his spot this whole time. Yesterday I was sitting at the desk working on my laptop and he startled me by jumping up without realising he I had paperwork on the desk, so he slips most ungraciously and I catch him in mid-fall.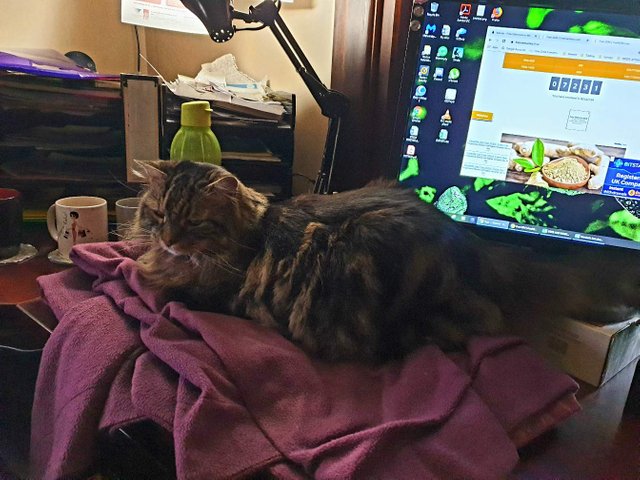 When Max is not sitting on the computer desk he can often be found on one of the office chairs.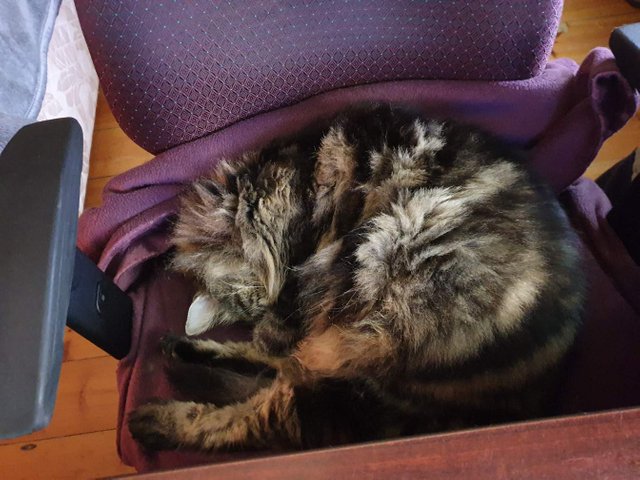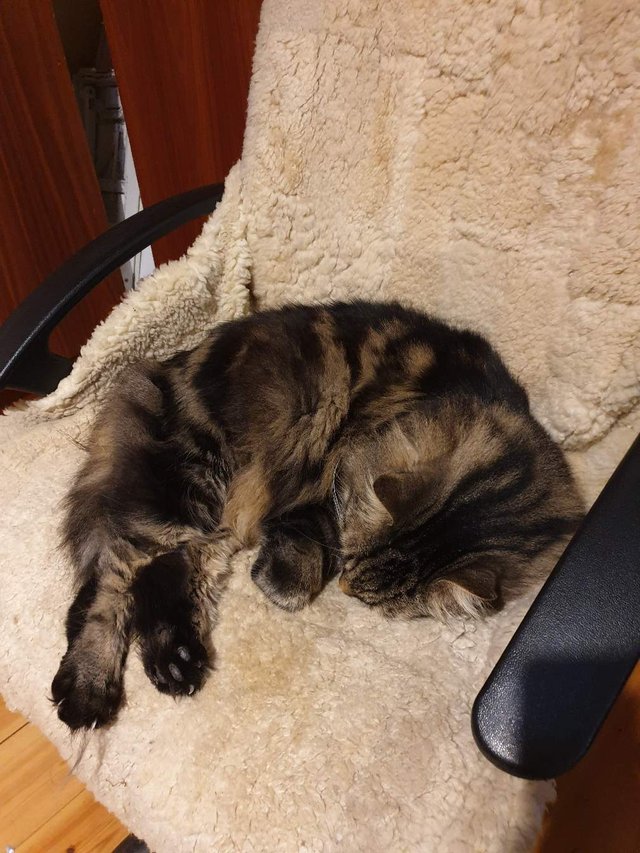 I did some research in the last few days with the intention of finding a non-toxic, eco-friendly deterrent for the areas of the house (other than the bathroom where his litter tray is) that he is known to pee in. Apparently, cats hate citrus so I put a few drops of lemon essential oil on some paper town and placed it on the floor in that spot…seems to be working so far….
…but what I was most satisfied with was the explanations for his behavioural changes found on the [Cat Behaviour Associates](https://www.catbehaviorassociates.com/caring-for-senior-and-geriatric-cats/ website. A lot of the information I already knew, most of Max's behaviour can be attributed to age, I still found it very valuable to have existing knowledge reinforced and expanded upon.
So now Max has a 'spot' on the computer desk (had to shuffle a few things but he fits!)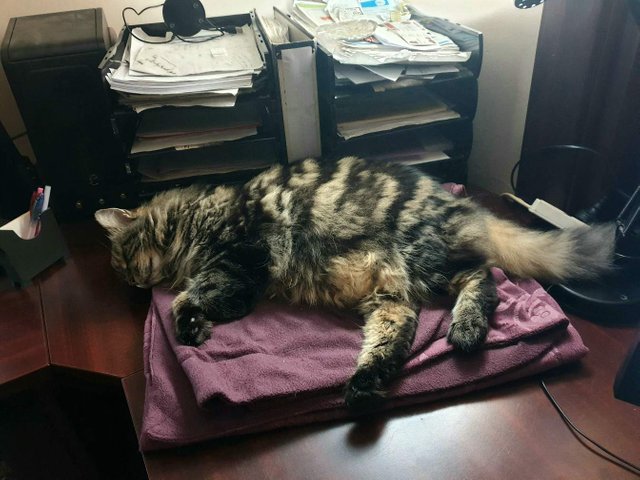 We love Max. He's been around for the last 17 years, and even though I've only known him for the last 3 years, he's allowed me to connect with him quite intimately and I am honoured to be someone he has chosen to share his love with.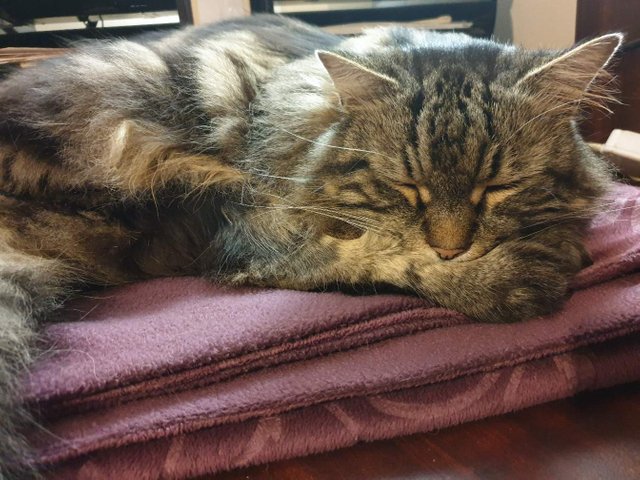 P.S. His spot is right by a window and it was getting a bit draughty so I hung up a little fleecy rug for some insulation.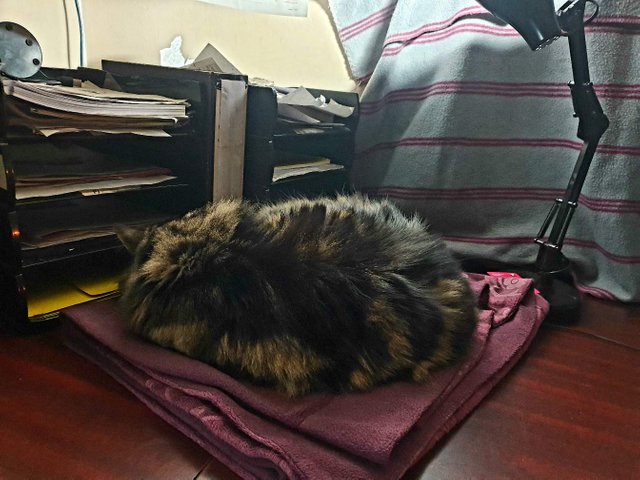 *All photographs were taken using my Samsung Galaxy S9.

Posted using Partiko Android