The Porsche Macan was snapped up really quickly in Australia when they arrived and it's not surprising why.
---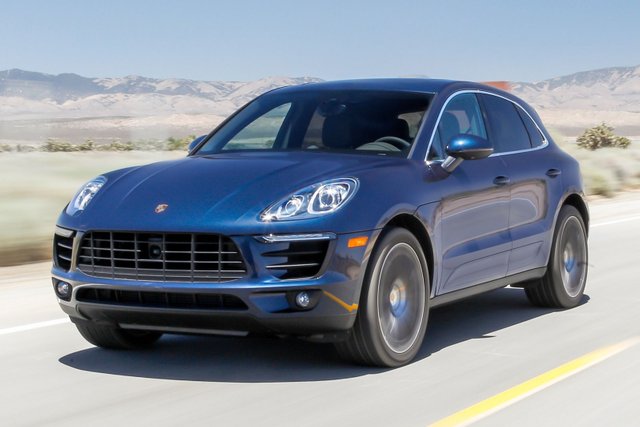 (source)
---
The Car
Touted as the sports car of SUVs, Porsche has included a v6 diesel engine that gives you 100km/h in 6.3 seconds, and that comes turbo charged when you take the Macan Turbo at the highest trim level available.
The whole range gets quite a lot of equipment, but the Turbo really gets the red carpet treatment with leather, Alcantara roof lining, keyless entry and even a Bose sound system as well as adaptive sports seats. You'll want to see the multifunction colour display in here too – it basically combines all the vehicle functions right in front of you without having to fiddle around with controls since you can manage the system right from your steering wheel.
The Macan also has a host of safety items although there is no ANCAP safety rating. But with 8 airbags, stability and traction control, load-limited and pre-tensioned seat belts, ABS, EBS and brake force distribution, we're pretty sure you'll do ok in there.
---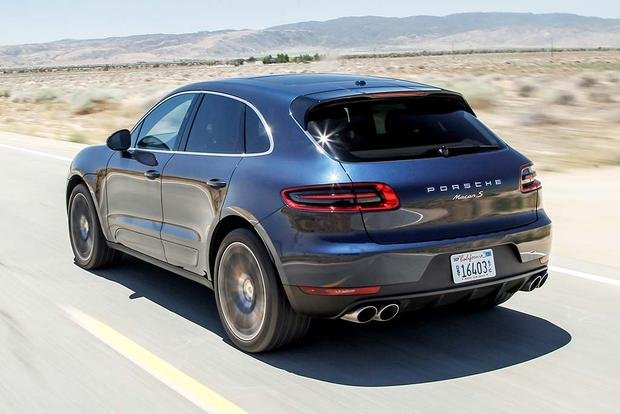 (source)
---
The Drive
The Macan isn't a big SUV so driving it around will definitely give you a bit of a different feel in comparison to some of the other of Porsche's offerings. We found that it was extremely dynamic, steering was pin-point accurate, brakes were reactive and there was definitely lots of grip on the road, even when we came across wet and slippery conditions thanks to the stability control.
The car is still an SUV, no doubt about it – with its power and weighted steering as well as the benefits of the Porsche Active Suspension Management (PASM) and air suspension system, but for how the car drives, if you had your eyes closed you really could almost imagine what else it could be. You'll also find the car quite with barely any feedback or even tyre noise, but of course, that's just part of the Porsche driving experience.
---
The Interior
You can't expect anything less than the best when you think about buying a Porsche and there's no doubt – everything inside looks and feels luxurious and well put together. There may be a lot of controls near the centre controls, but it's easy enough to get used to.
---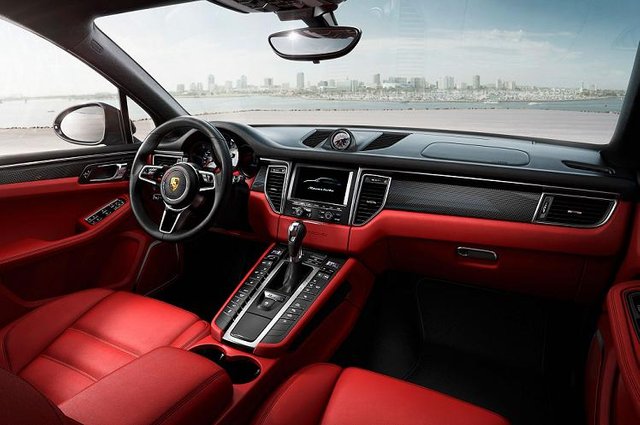 (source)
---
There is more than enough space for even tall passengers in the back and the venitlation outlets are a welcome addition so that it won't get stuffy. With the 40/20/40-split rear seats, luggage space can give you 500 to a maximum of1500 litres and there are lots of other cubbies and pockets for the rest of your stuff here too.
Overall
For a car from a brilliant manufacturer, you're really not going to be left wanting – it's excellent engineering and construction will see to it! The price is obviously something that you need to consider and as an SUV, the car might not be as fuel efficient as other cars, but work out your car financing with us and play things out. Things might just be able to work out for you and the Macan!
---
Original : Reviewing the Porsche Macan
---
More Car Reviews
Audi A1 | Audi A3 | Audi A5 | Audi Q3 | BMW 4-series | Ford EcoSport | Ford Transit
Honda HR-V | Honda Jazz | Hyundai i30 | Jeep Renegade | Jeep Wrangler | Jeep Compass
Land Rover Discovery | Mercedes-Benz E-Class | Mitsubishi Outlander | Mitsubishi Pajero
Nissan Micra | Porsche Cayman | Porsche Boxster | Suzuki Swift
Toyota Hilux | Toyota Yaris | Volkswagen Touareg | Volkswagen Beetle