If you're looking for a sports car, you won't get much more value than the Porsche Cayman. For the money you pay, you'll get an excellent car that will give you as good as you're going to get by the way of driving experiences.
---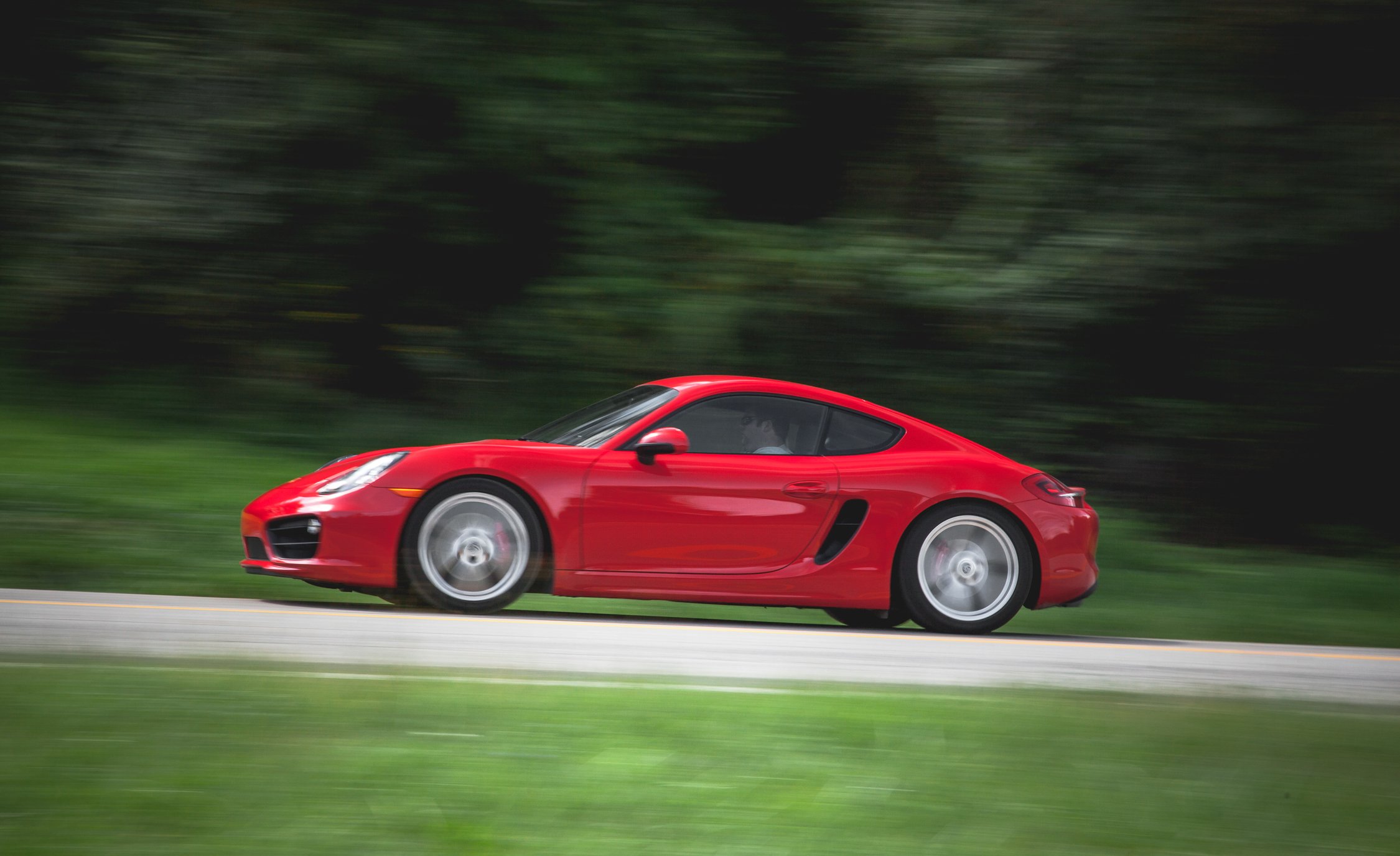 (source)
---
The Car
You really can't compare the feeling that you get sitting and driving a Porsche around. But don't take our word for it. Go for a test drive and feel the differences yourself.
The base level Cayman gives you the 2.7-litre engine, the Cayman S gets 3.4-litres. Both cars are amazing but with the Cayman S, you'll obviously get more standard equipment and a big increase in performance.
Unfortunately, as the Porsche way goes, you'll get a pretty abysmal amount of standard stuff. We have seen more than 100 boxes on the options list that you can tick. Besides the wheels and paint job, you'll get perhaps the air-conditioning and sports seats and nothing more. If you stick to your guns and don't tick anything, you're likely to end up with a bunch of buttons inside the cabin which don't do anything which can detract away from the look and feel of your already very expensive car.
---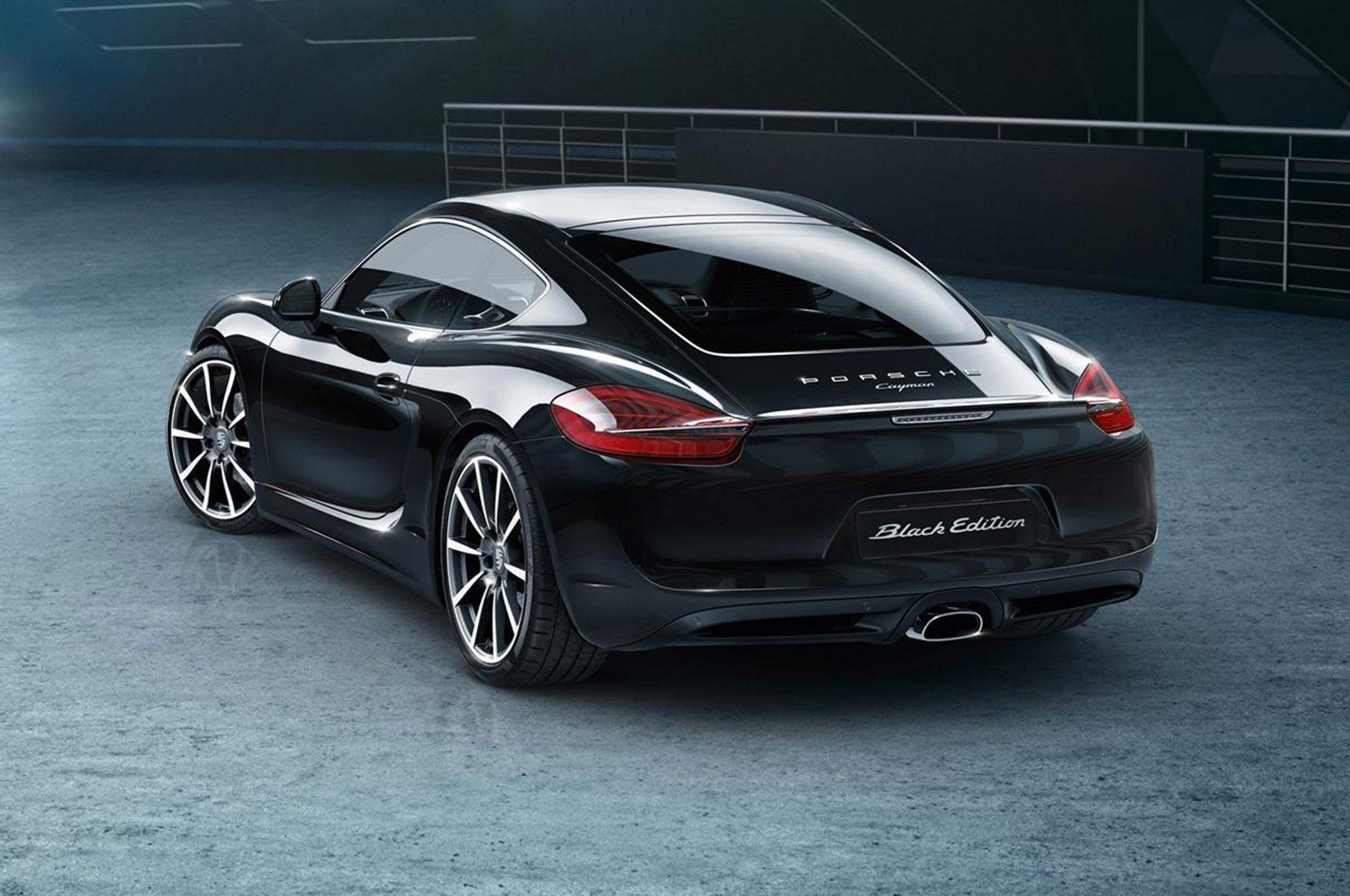 (source)
---
The Drive
The Porsche engines are a beautiful piece of engineering. The auto-stop/start system is seamless. Even if noisy, that kind of noise, you'll be happy to hear when you get your engines warmed up. It's a sound that is music to your ears.
We found the accelerator a bit jumpy and the brakes a bit pinched and very if not over reactive but once on the road, the car takes corners and roads like a fish to water. You'll be glad for the stability control in wet and slippery conditions too because the lightness of the car can cause it to fly around in that kind of scenario. Other than that, there's barely any body roll with the electronically assisted steering rack and although the ride seems firm, you can opt for the Porsche Active Suspension Management to take that problem clean away.
Parking is easy, and visibility in the car is excellent but if you need a reverse-view camera, you might need to take a u-turn back to that options list and pay for it but you will still get front and rear parking sensors for a little bit of help.
---
The Interior
You have one less area in the car to worry about since the Cayman is essentially a 2-seater. But then since it's a Porsche, you really don't have much to worry about at all in terms of luxury and comfort. The driving position is great with plenty of options to adjust for comfort. Cushions and seating is firm and ergonomic, you'll definitely be supported in your seat no matter how you're driving. It does take a little bit of a squeeze to get in.
---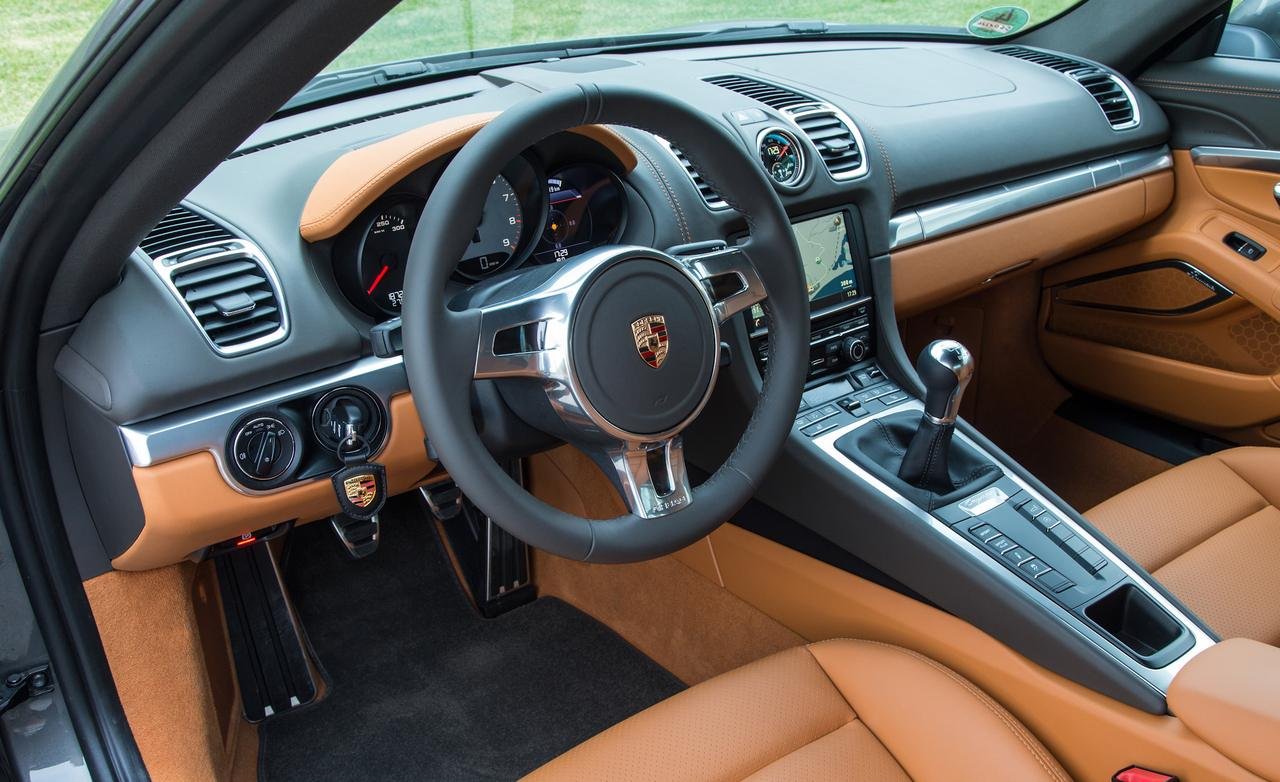 (source)
---
You will get a fair amount of cubbies for storage though. The front and rear boots give you 425 litres of storage (150 litres in front and 275 litres in the back), which is actually good enough for a couple of overnight bags or medium suitcases if you really need to bring more things.
Overall
You really can't say anything bad about the Cayman. It's got excellent economics and it's a fantastic drive. There are lots of storage options available for a sports car too! You'll have to pony up on getting optional equipment though and it's definitely not a car for the growing family though but if you're looking at getting a really fun vehicle, than you should start looking for a car dealer to take the Cayman for a spin.
---
Original : Reviewing the Porsche Cayman
---
More Car Reviews
Audi A1 | Audi A3 | Audi A5 | BMW 4-series | Ford EcoSport | Ford Transit
Honda HR-V | Honda Jazz | Hyundai i30 | Jeep Renegade | Jeep Wrangler
Land Rover Discovery | Mercedes-Benz E-Class | Mitsubishi Outlander | Mitsubishi Pajero
Nissan Micra | Porsche Boxster | Suzuki Swift | Toyota Hilux | Volkswagen Touareg