The most appealing thing about the Jeep Wrangler, is that it is a Jeep. With its rugged looks and off-roading capability, there is no question of its pedigree.
---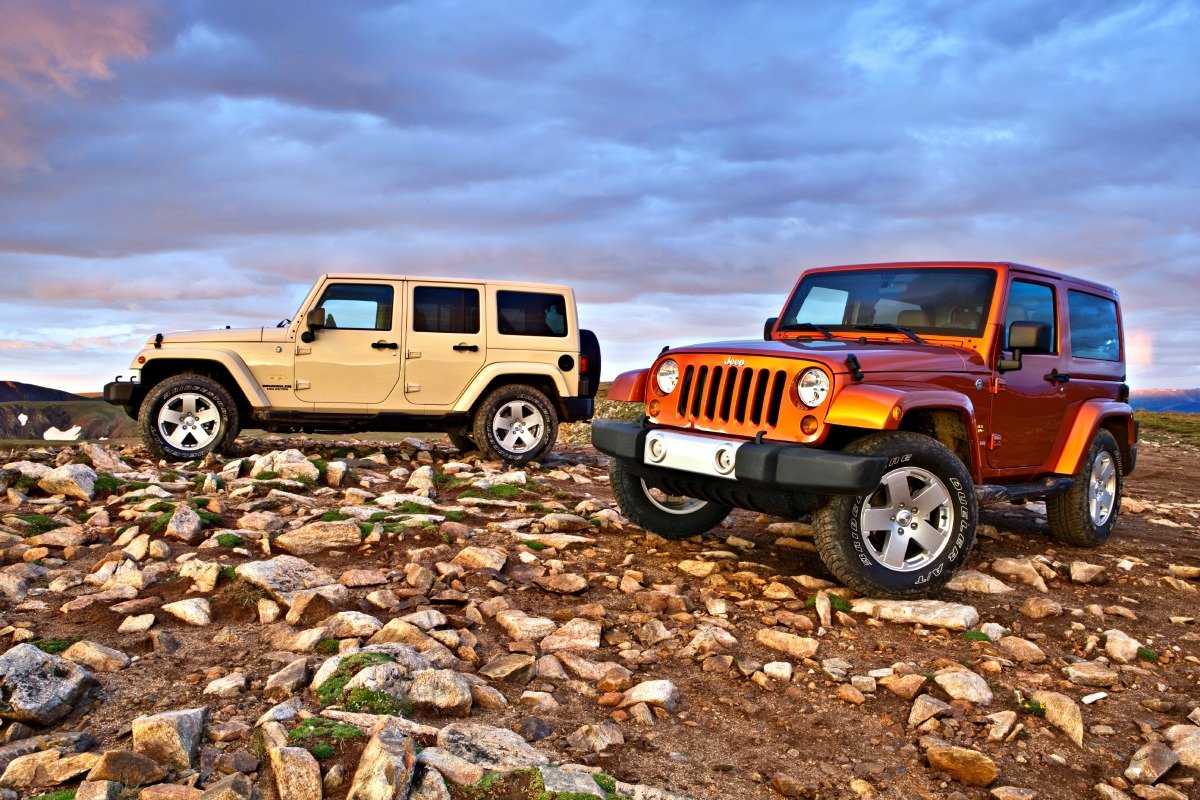 (source)
---
The Car
The fact that the Wrangler comes with a removable hardtop makes the car a bit more unique in that it s a convertible SUV that is unseen in the rest of its competitors.
There are plenty of options, 2 or 4 doors, engine options from a 2.8-litre diesel to a 3.6-litre petrol engine and 3 levels of trim. The Wrangler is expensive on its operating costs though so take that into consideration when you are planning your car finances. All the cars come with air-conditioning, 18-inch alloy wheels, cruise control, the removable hard top, an Alpine stereo and automatic headlights.
The Wrangler gets 4 stars on the ANCAP scale from its dual front airbags, antilock brakes , electronic brake distribution and electronic stability control.
---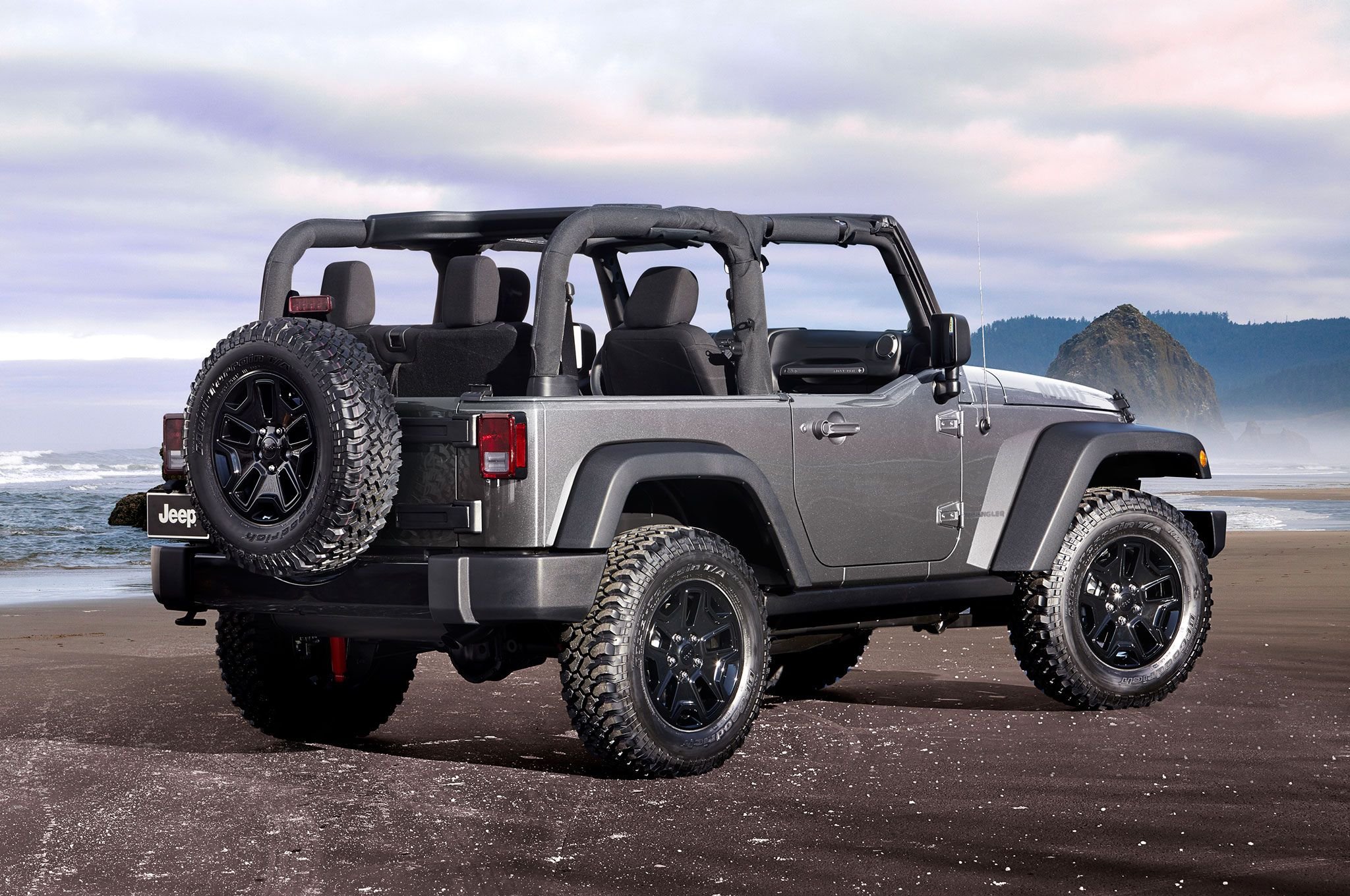 (source)
---
The Drive
There is no doubt about the Wrangler's ability when you are off the beaten track. A separate, box-section steel chassis with a body bolted on top, as well as front and rear live axles and a steel-plated underbody protection will give you what you need when it comes to protecting your car when you're in the element.
On regular roads however, there is a lot to be desired. The engine is noisy and the suspension is iffy and crude. It also doesn't really help that all those pebbles that you could navigate on a slower speed off road now come hitting back with a vengeance every time you roll over one. Understeering is unavoidable and there is a pronounced lean when you are taking corners. The tyres are surprisingly lacking in grip and the turning circle is a lot wider than most other vehicles on the road.
But this is all part and parcel of the Jeep experience and from what we gather from owners of this vehicle, it just makes them love their car more. You probably have to experience things first hand to get an idea of what they mean. Go figure.
---
The Interior
The interior has a strange appeal. The plastics are of poor quality, the seats are uncomfortable and unsupportive but the whole ensemble screams utilitarian and ready to get down and dirty, which is precisely the purpose of the Wrangler to begin with. It's definitely not a luxurious vehicle, but you'll most definitely be able to go out rough and tumbling when you bring one of these out on the road.
---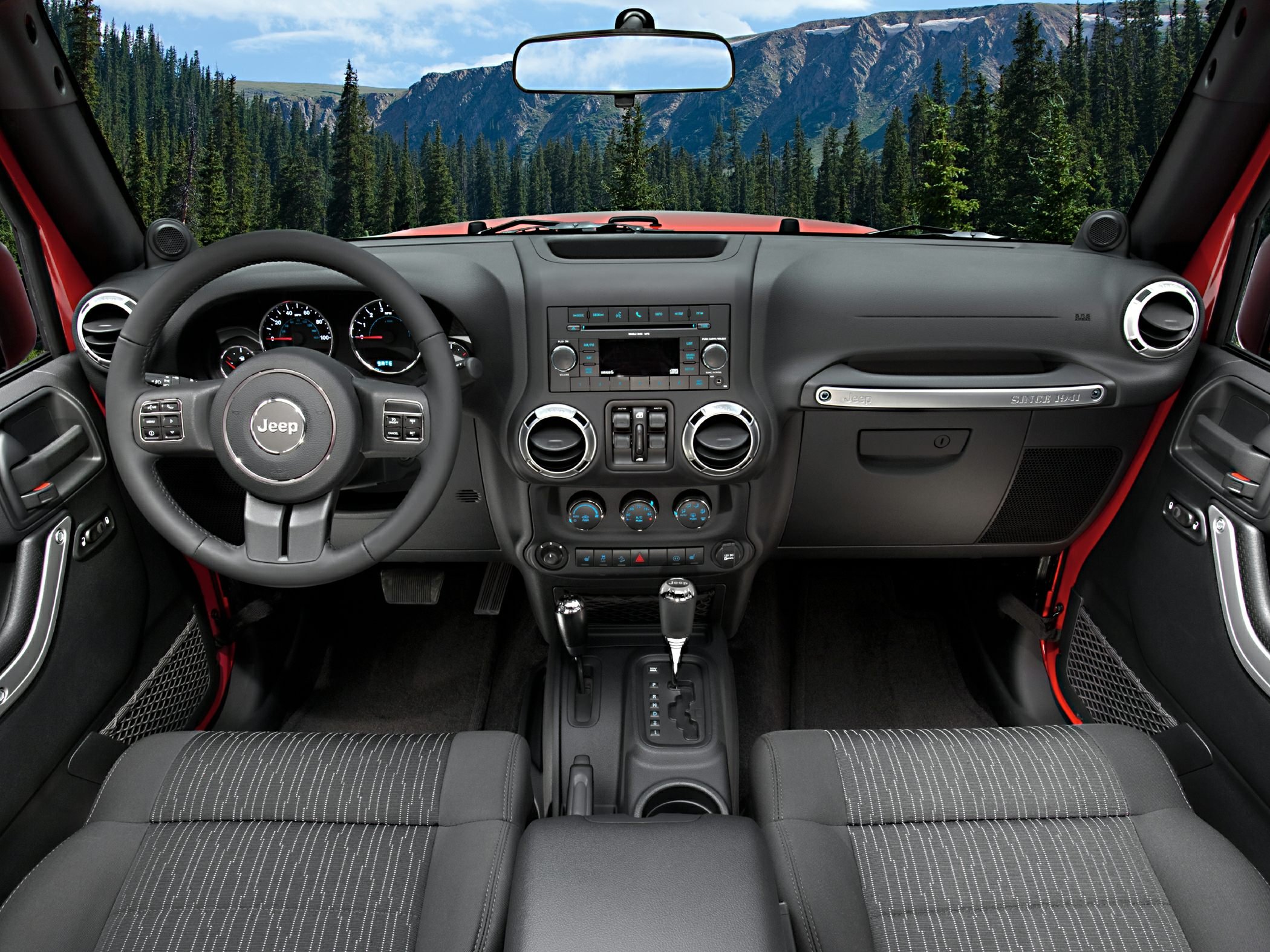 (source)
---
Access to the cargo space is from a side-opening lower tailgate, and a rather complicated procedure of getting the opening fully unblocked for loading. You'll get 498 litres of space though so you can fit quite a fair amount of things there even if it isn't the most accessible. The 2-door model is a fair bit smaller at only 142 Litres so do take that into consideration when choosing which model to bring home .
Overall
The Jeep brand name is really quit enticing and if you're looking for a bit of fun off-roading, this is a perfect pick. Unfortunately there are a lot of cons when it comes to driving on the road with this car, but again, you have to really try it out to figure out if you can get past those issues yourself.
---
Original : Reviewing the Jeep Wrangler
---
More Car Reviews
Audi A1 | Audi A3 | Audi A5 | BMW 4-series | Ford EcoSport | Honda Jazz | Jeep Renegade
Land Rover Discovery | Mercedes-Benz E-Class | Porsche Boxster | Mitsubishi Pajero
Hyundai i30 | Suzuki Swift | Volkswagen Touareg | Toyota Hilux | Mitsubishi Outlander
Nissan Micra | Honda HR-V