As I am sure, many users spend a lot of time each day scrolling for hours on end looking for a way to earn a few extra -insert currency here -. Here is an offer for those of you that find yourself in search of just those opportunities.
Read to the end to make use of this offer...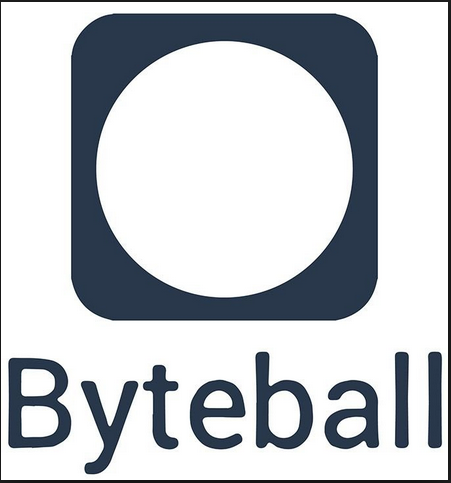 This could ease the tension of business for many intrepid crypto-businesspeople.
Byteball, what is it?
Since I am not in the habit of doing these types of promotions, I needed to really do some research on what exactly they want to achieve. I have come to a conclusion that leaves me fairly intrigued. So what is the point of it?
As mobile banking continues to push itself onto your mobile device, with phone to phone tranfer offers popping up, it seems likely that they wish to capture the market before cryptocurrencies and independent currencies become too powerful. Byteball wishes to use their own concept against them by creating a very easy way to transfer a currency very quickly between devices.
They also have a very interesting smart contract system that allows you to make payments only on certain conditions. This seems quite useful to me.
The platform also has a well-integrated app and chat platform that allows users to transfer through the simplicity of chat. The same platform allows for the integration of apps that could develop into a plethora of exchange platforms.
The offer that you have scrolled for...
This will take you to the Byteball website where you could do any research you may want to do.
After downloading the wallet, go to the chat tab on the bottom.

Open the 'Steem attestation bot' and follow the instructions.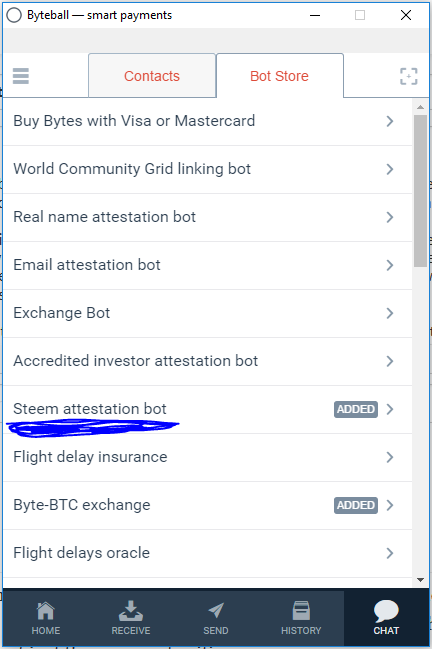 At some point the bot will ask for a payment. Copy your wallet address from the receive tab in the comments below to receive the needed amount from me!
The reward is linked to your Steem reputation so good luck...
Reputation 30 or above: $10.00 reward
Reputation 40 or above: $20.00 reward
Reputation 50 or above: $40.00 reward
Reputation 60 or above: $80.00 reward
Reputation 70 or above: $160.00 reward