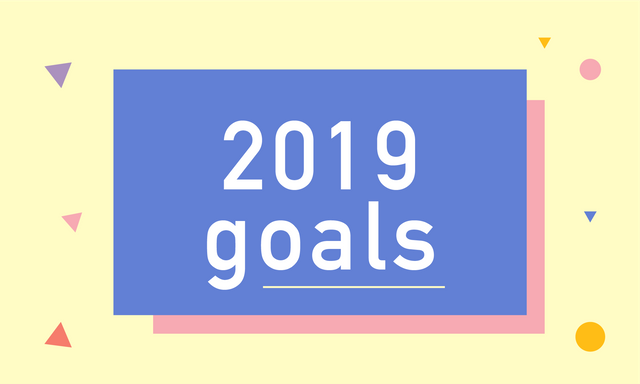 Setting Sights on a BIG 2019!
What are your crypto goals for the new year? - It's an exciting time for goal-making. Jan 1 is a clean slate to recharge and reinvigorate projects, ambitions, and new ideas. This is especially timely for the crypto world, after having survived a rocky and rollercoastery 2018. So, with the whole year ahead of you - what do you want to make of 2019?
With this first-of-the-year contest we're asking for your Number 1 New Year Blockchain Resolution.
Contest
Share your Blockchain Resolution - What crypto-style goals have you set for yourself in 2019? Are you a dev working on a DApp, App or interface idea? Are you an artist working on a cryptoart masterpiece? Keep in mind that for this contest, Mooning cannot be a resolution. What are you BUIDLing? Log your goals on the blockchain by sharing a comment of this post, below.
Upvote Rewards
Our curation team will browse the comment section of this post looking for creative and fun favorites. This contest will last 24 hours. Share your resolution in the comment section, below.
First Place = 75% @sndbox comment upvote
Second Place = 50%
Third Place = 25%

👾 Discord | 🔗 Website
📄 Creative Crypto Magazine | 🐤 Twitter

🎨 Support Creatives ⚙ Curation Trail
⚡ 100 --- 250 --- 500 --- 1k --- 2k --- 5k --- 10k