Dead of Winter 🎮 [Board Game]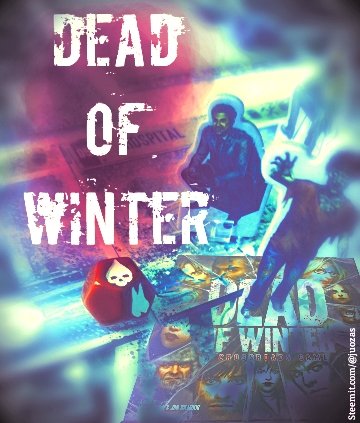 "Dead of Winter is a meta-cooperative psychological survival game. This means players are working together towards one common victory condition — but for each individual player to achieve victory, he must also complete his personal secret objective. This secret objective could relate to a psychological tick that's fairly harmless to most others in the colony, a dangerous obsession that could put the main objective at risk, a desire for sabotage of the main mission, or (worst of all) vengeance against the colony! Certain games could end with all players winning, some winning and some losing, or all players losing."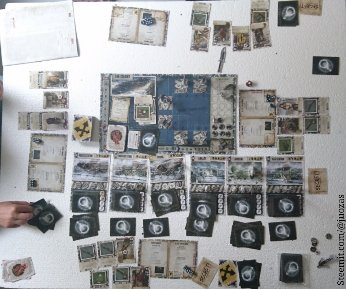 This weekend I was playing Dead of Winter with Mrs. Snail and my other 2 friends that we were visiting. For 2 days we played this game and we had a Blast playing it. I had this game for a while and I think I got my money's worth out of this game.
Unlike Video Games(link), table game quality have improved a lot in recent years!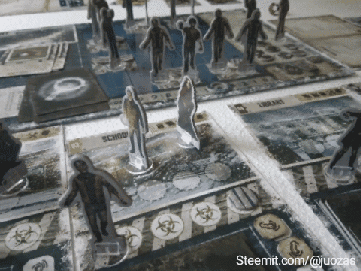 How does it work?
You get 2 characters at the beginning of the game (there's possibility to get more during game) and 3 dice(1 die per character + 1 extra.)
You start of at Colony (main base) and have to travel to Locations like Gas Station, Hospital, Police Station, Library, Grocery Store and School. There's possibility to find different items in different locations. For example: It's bigger possibility to find food in Grocery Store than Police Station. Be warned, travel in Dead of Winter is Dangerous and your journey might end as soon as it begins...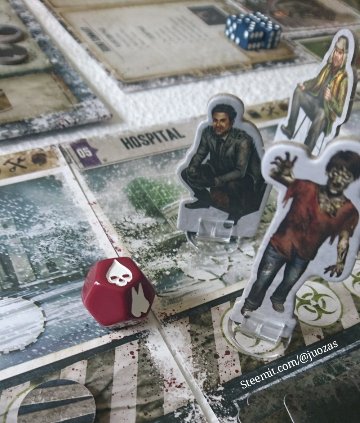 What is fun, that you have Main Objective and Every turn there will be Crisis that has to be dealt with or you will suffer consequences! While you do this, Zombies appear every round and have to be dealt with. So, it's constant crisis resolution. Then some character dies, morale goes down. Or there is Full on Zombie Outbreak in the Colony. That makes it a Glorious Mess.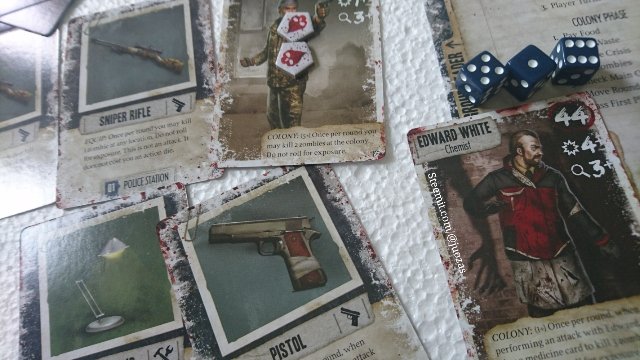 One special thing about this game is Crossroad cards. It's cards that have to be picked by the player to the right of an active player. So even once your turn is over, you have something to do, not just to wait for your turn. If the situation written on the Crossroad card has happened, the event is triggered and either active player or everybody is given couple options to choose from. All draws are decided by player with the KNIFE! (First player)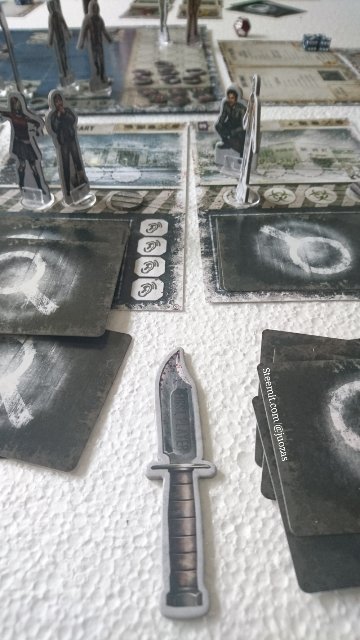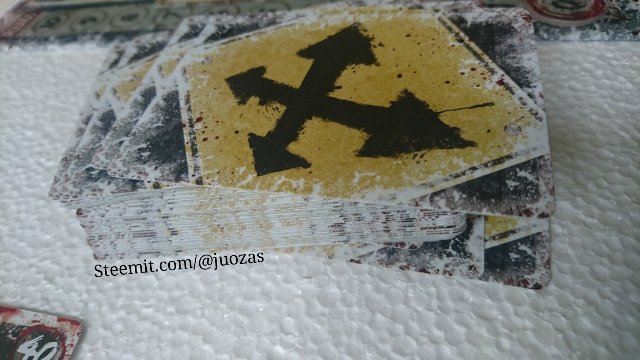 To keep it short, game is worth playing. It brings people together to solve crisis at hand. Story is well written and keeps you engaged. There's also a soundtrack to this game that can be played while playing the game, giving it atmosphere of Zombie Apocalypse and after a while you will be turning to check behind your back if zombies are not crawling through your window!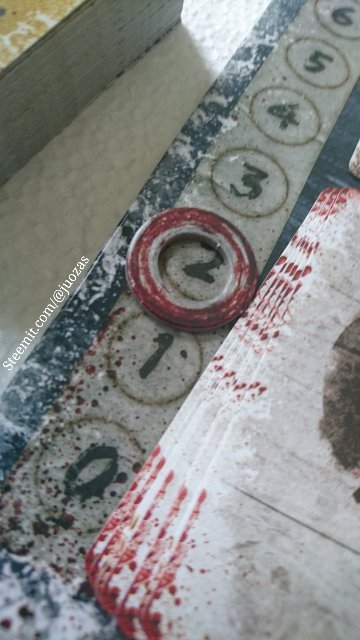 It's a 2 to 5 player game. Takes 60 to 120 minutes to play. Has handful of scenarios to choose from hard to easy, long to short. Replay-ability is High in my opinion.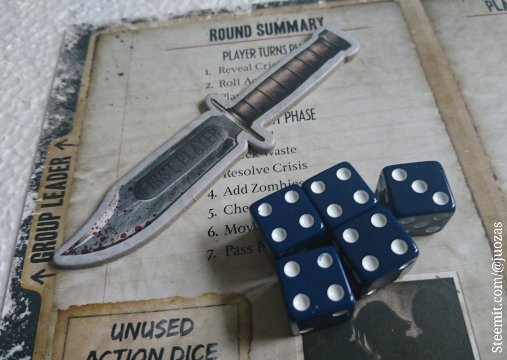 It has a rating of 7.7 on board game geek website and it's 64th in top 100 board games of all time and definitely in my Top 10.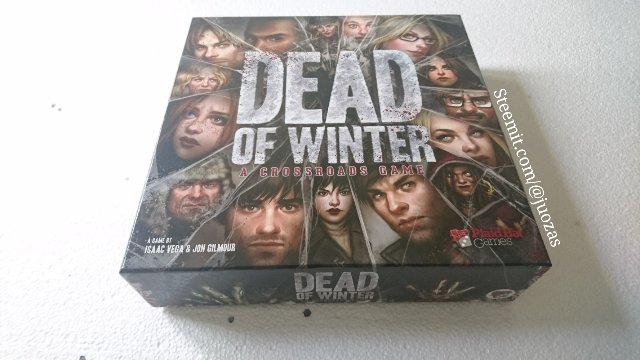 Feel free to join our #SnailClan Discord group: https://discord.gg/hwm9gPw