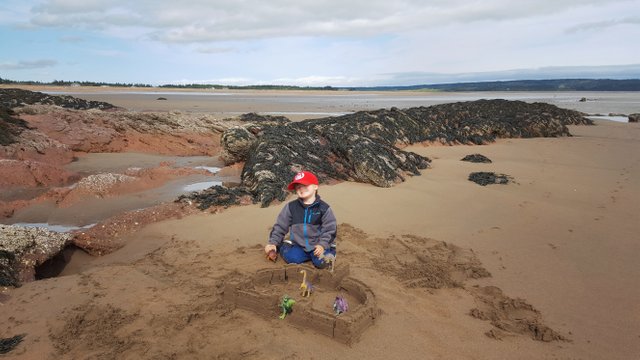 Back at one of our favorite places, Waterside beach NB. We really love this spots sand and huge vistas. This is one of our areas true sand beaches, but you can still find a lot of stone.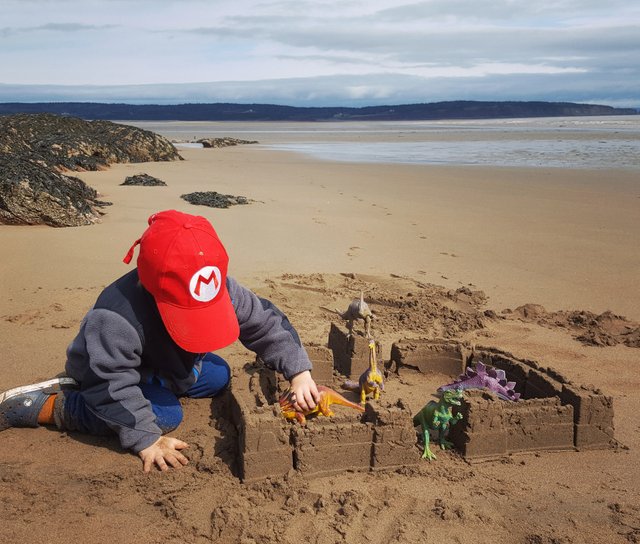 This peaceful shot was taken moments before a dinosaur rampage leveled the fortress.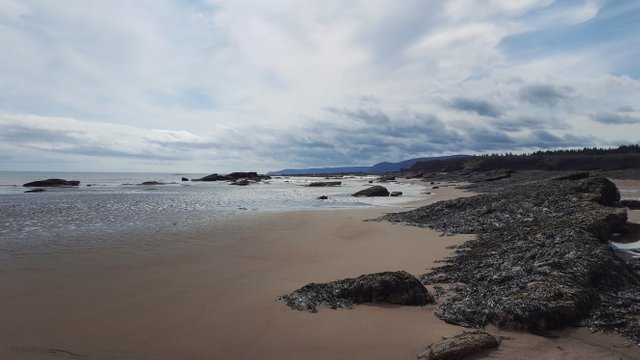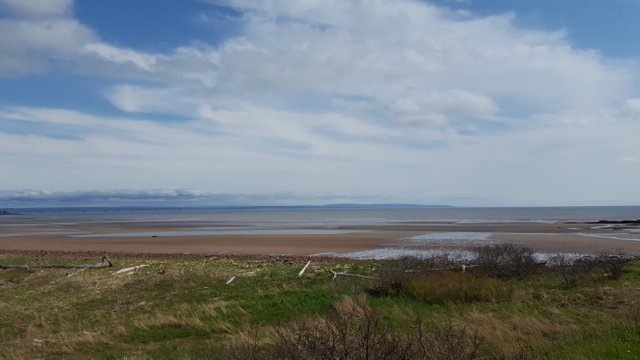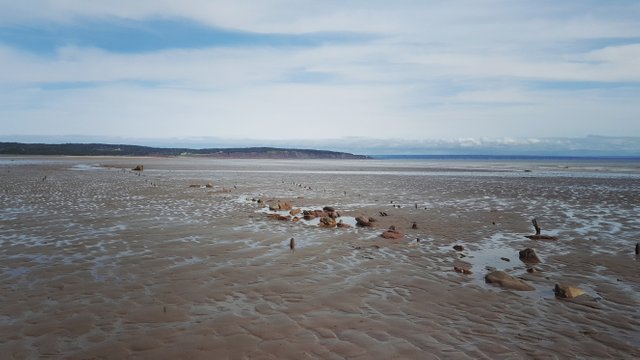 The unnatural formations in the sand are the pilings of a once huge wharf that served the area. It was called the Anderson hollow wharf, they were doing business of all sorts here when sailing vessels were the main purveyors of goods. Parts of the wharf can be found everywhere along the coast now, an annoying reminder of the size of this wharf.